Fortnite Chapter 2 Season 4 is coming to an end soon, with an epic Fortnite Galactus event that's been highly anticipated by the streaming community.
Sadly, as the event comes at a time where DMCA issues are still plaguing the platform, Epic Games announced that there won't be any protection for content creators looking to broadcast the event.
(1/2) For Twitch Creators streaming the Galactus event: Due to a lack of solutions similar to Lickd, we cannot prevent your VOD/clip content from getting flagged by the platform's copyright detection systems.

— Fortnite Status (@FortniteStatus) December 1, 2020
Basically, due to the tightened DMCA regulations on Twitch, the company won't be able to prevent the platform's copyright detection system to tag content which includes the Galactus event.
The event will see the Nexus War come to its conclusion as Galactus enters the battle royale with his minions, trying to conquer the world of Fortnite, and players will need to join forces with the Marel superheroes and enter a huge battle to try and stop his invasion.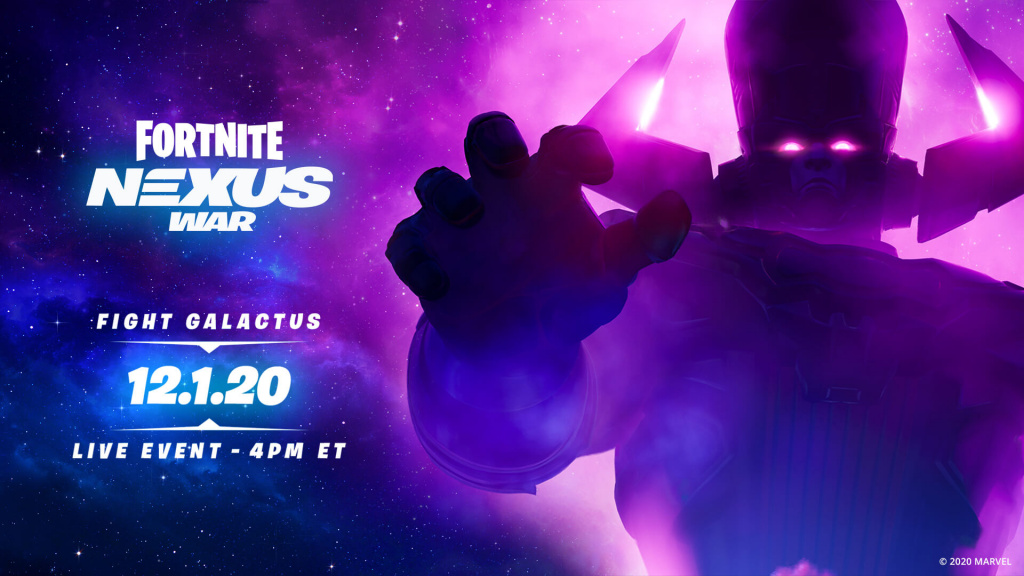 (Picture: Epic Games)  
This will be the biggest Fortnite event ever, and the interest for it is huge, everyone wants to be a part of it.
For Fortnite content creators, this event will be a gold mine, and we can probably expect to see some Twitch records being broken tonight.
Epic Games has advised content creators to either mute their VODs or turn off clips and VODs completely, as a best and safest solution to protect themselves from DMCA claims.
The Fortnite Galactus event starts tonight (1st December) at 4 pm ET / 1 pm PT / 9 pm GMT / 10 pm CET, and we will follow the event and everything around it live throughout the day.