Epic Games' Fortnite got its first vehicle mod with the v16.20 update, and dataminers also found several new cosmetic bundles coming to the game's item shop. Another exciting new addition is the Grappler Bow, which we saw a glimpse of in the Fortnite Chapter 2 Season 6 trailer. Here's what you need to know about the Grappler Bow in Fortnite, including its stats, the unique effect this weapon has, and how to get one for yourself in a Battle Royale match.
Fortnite Grappler Bow stats & effect
The Grappler Bow is a very powerful new addition to Fortnite's Battle Royale. Not only does the bow do a whole lot of damage, just like the other bows in the game but it also allows players to get around very quickly.
The Grappler Bow in Fortnite acts as a long-ranged grappling device while at the same time being able to damage opponents. 
Check out the Grappler Bow stats via iFireMonkey below.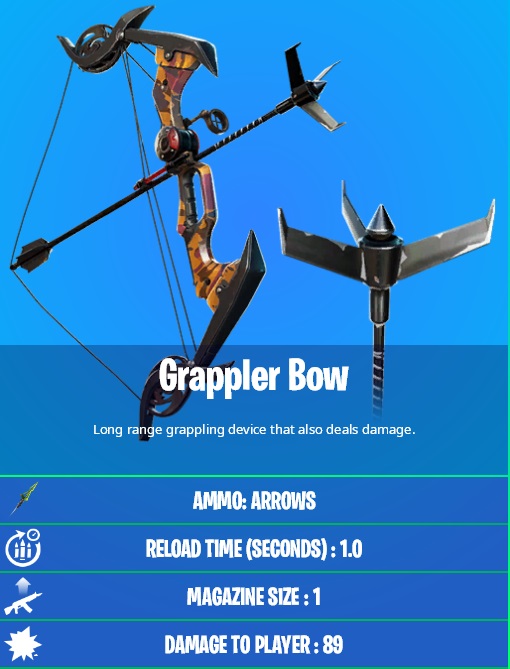 (Picture: iFireMonkey)
The downside of the Grappler Bow in Fortnite is it only has one ammo before you need to reload. Therefore, players will need to aim carefully to grapple to a location, or to take down an enemy.
How to get Grappler Bow in Fortnite
To get the Grappler Bow in Fortnite, you will need to save up some Gold Bars, as this is an item you can only purchase from a specific NPC, which you can probably guess is Lara Croft.
Follow the steps below to get the Grappler Bow quicly in Fortnite.
Launch into a Battle Royale game.
Drop down to the Stealthy Stronghold location.
Find the Lara Croft NPC as per the map below.
Pay Lara Croft the required Gold Bars.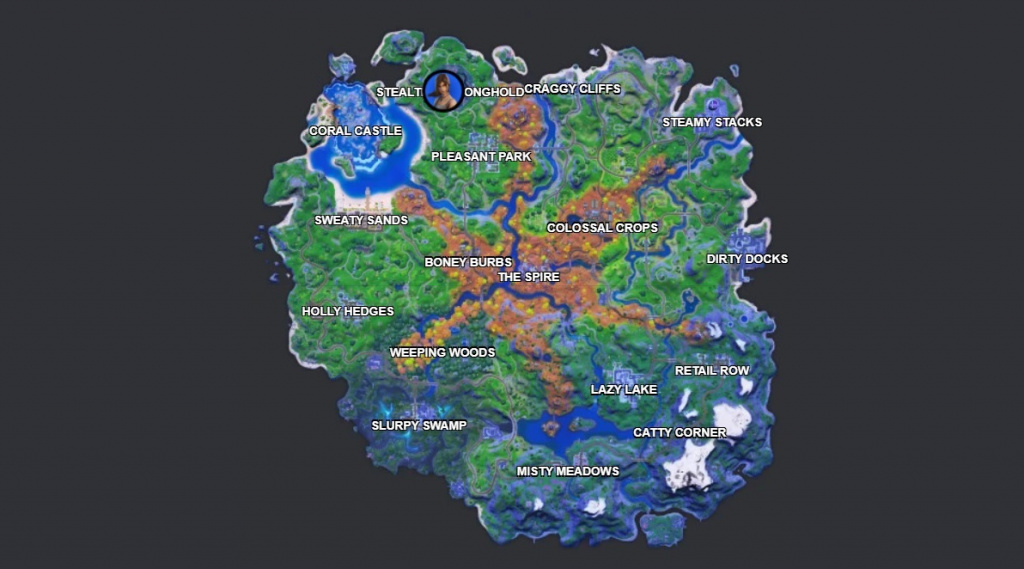 (Picture: Fortnite.gg)
So there you have it, everything we know so far about the Grappler Bow in Fortnite, from how you can get one, to the stats and the bow's effect.
This isn't the only new weapon that was added to Fortnite in v16.20 with the Spire Assassin's Recycler also being introduced. Check out our guide on how you can get your hands on that.
---
For more Fortnite news be sure to check out our dedicated section, or some of our Guides & Tutorials, just below:
Fortnite Guides - All Fortnite Redeem Codes | When Does Fortnite Chapter 3 Season 5 Start?|All Fortnite Twitch Drop Rewards| How To Make Your Own Fortnite Skin |
Fortnite Events - Fortnite Winterfest 2022 | 
The Best Fortnite Creative Codes - Best Edit Course Codes|Best Prop Hunt Codes|Best Zombie Map Codes
Featured image courtesy of Epic Games.