Video chat has arrived in Fortnite and it brings an exciting new way to experience Fortnite with your friends, but with a feature like this one, there are also some concerns.
It is a great addition, but you should always be careful about who can see your video and what can be seen.
A good thing to know is that your surroundings will never be visible, instead, you will be given a Fortnite-themed virtual background so only your face is shown to other players. 
And if anyone ever makes you some trouble, you should use blocking functionality.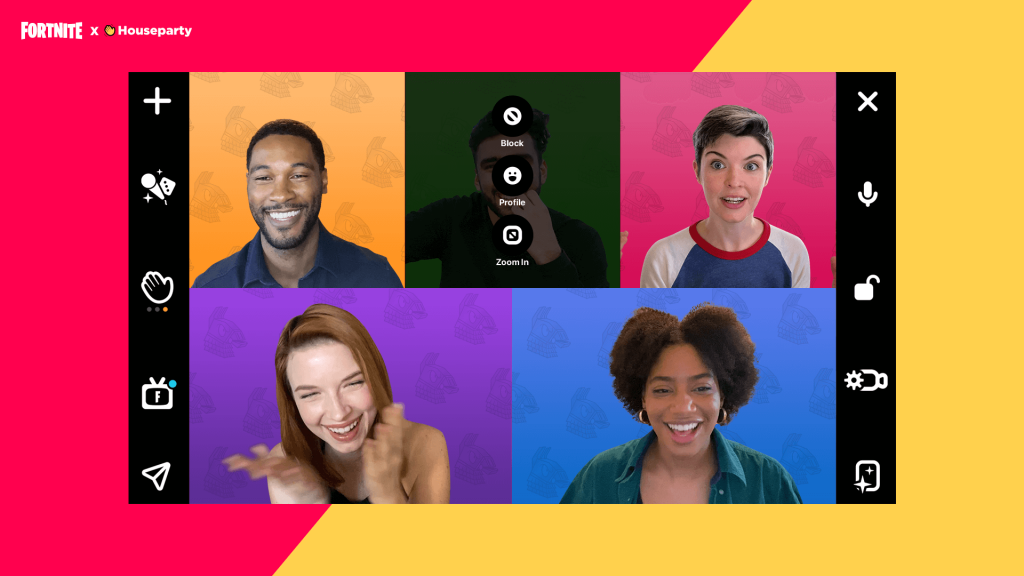 (Picture: Epic Games) 
How to block people in Fortnite video chat
If you don't want someone to be in your video chat while playing Fortnite, you should simply tap on their face within Houseparty app and tap Block.
That user will now be removed from your video chat.
In Fortnite, you can go to Settings>Reporting/Feedback>Report A Player.
There, you have the option to block the player from chat and joining your party, and you can also report him and explain the reasons behind your report.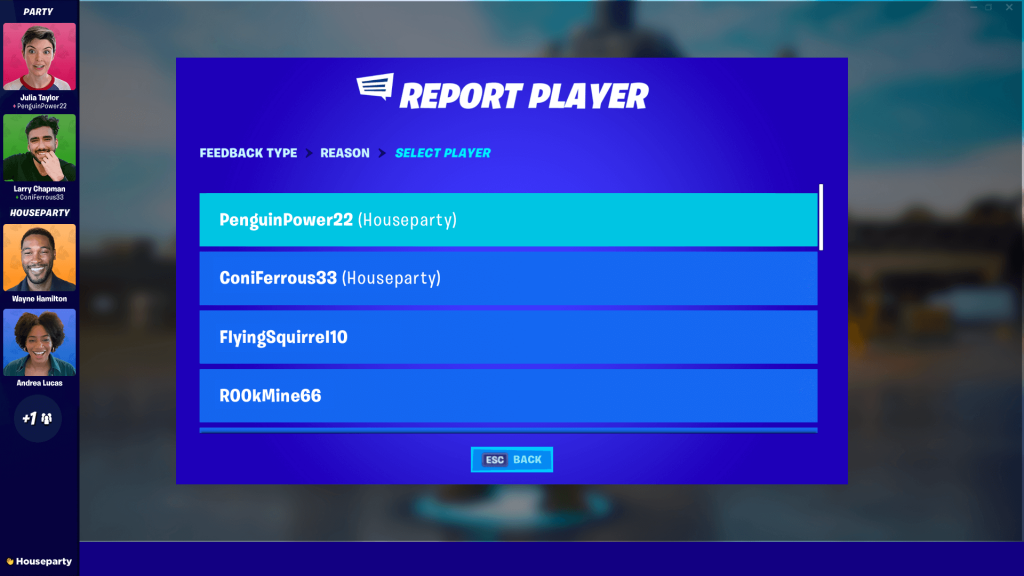 (Picture: Epic Games)
How to report and block players in Houseparty:
Select their name from the Friend List.
Select the Settings icon (iOS) or Friends button (Android) next to their name.
Select Block / Report
Choose one or both.
If you don't want to block someone but you also don't want anyone else to join your current Houseparty room, there's a lock icon at the bottom of the screen (in Houseparty app).
When you tap that icon, you block further users from joining your room, but anyone that's currently in the room can unlock it at any time, so keep that in mind.
If you want someone completely removed from your Friend List, you can select the "Unfriend" button when you select a friend you want to be removed.
Finally, if you are a parent who is concerned about the safety and privacy of your child, you should turn off Houseparty video chat within Fortnite's Parental Controls.