There's a nice big Fortnite cup open to all  European players taking place on 14th July. It is called the Fortnite Mongraal Cup, and you can compete in it if you live anywhere in Europe. Here's what you need to know about the Fortnite Mongraal Cup, including the prize pool, schedule, scoring system, and format. 
Fortnite Mongraal Cup: How to compete
Fortnite players situated in Europe can compete in the Fortnite Mongraal Cup taking place on 14th July. All you need to do is to register on the cup's official page, and get ready for some great esports action.
The Fortnite Mongraal Cup is open to all platforms. At the time of writing, there are already over 427,000 players registered, but don't let this massive number put you off, as experience in Fortnite esports is a prize on its own. Speaking of which...
Prize pool
The Fortnite Mongraal Cup features a prize pool of $10,000. This is a big prize pool considering it is open to everyone to enter, and you don't even have to go through some gruelling qualifiers.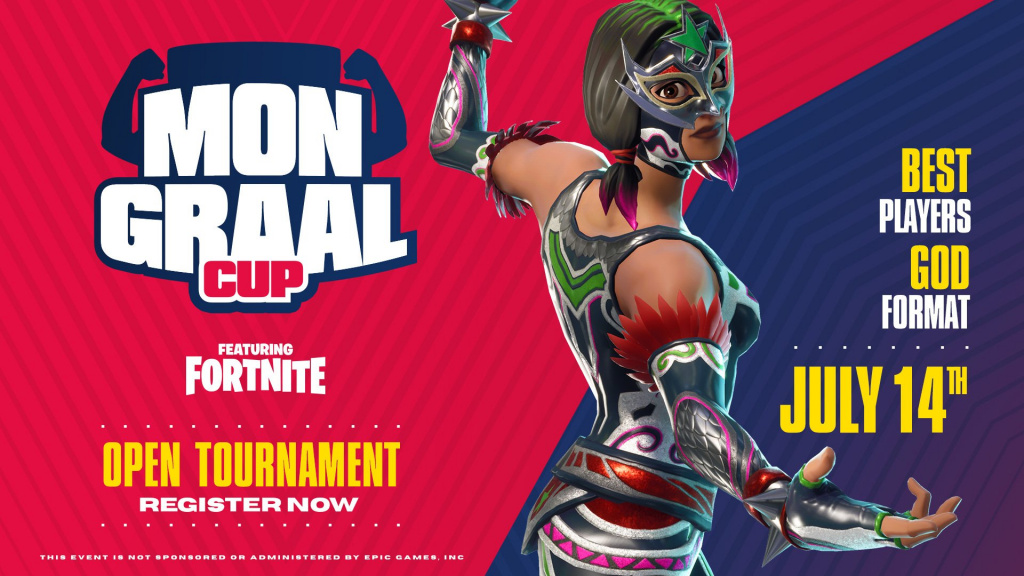 Register now for some great Fortnite esports action (Picture: Mongraal)
At the time of writing, Epic Games has not announced the Fortnite Mongraal Cup prize pool distribution. However, if you take the similar Benjyfishy Cup into consideration, the prize pool distribution should look like the below.
1st place - $5,000
2nd place - $3,000
3rd place - $2,000
If you think you have what it takes to make it to the top three, then the Fortnite Mongraal Cup will most definitely be worth entering. 
Format & Scoring
The Fortnite Mongraal Cup is a Solos tournament, so you don't need any teammates to enter. There will be two rounds, with the top 1,000 players from the first round making their way into the second round.
In terms of scoring, each elimination gets you three points. Then, your placement also gives you some points.
1st place - 6 points
2nd place - 3 points
3rd to 5th place - 2 points
6th to 50th place - 1 point
Fortnite Mongraal Cup schedule and how to watch
Don't miss out on the Fortnite Mongraal Cup with the full schedule below:
Round 1: 14th July from 17:00 to 20:00 GMT+1
Round 2: 14th July from 21:00 to 00:00 GMT+1
This cup was created in collaboration with Kyle "Mongraal" Jacksson is a player for FaZe Clan Europe. Therefore, you will likely be able to watch the action on his Twitch.tv or YouTube channel. Also, keep an eye out on the official Fortnite Twitch.tv channel.