After the 
new v12.50 update
 recently went live, Fortnite dataminers discovered a new, non-combat mode called
Party Royale
.
Now, it has been revealed as another awesome live event for players to enjoy, featuring Dillon Francis, Steve Aoki, and deadmau5. Epic Games' constant updates and events are probably some of the reasons why Fortnite now has 350 million registered players. 
Fortnite Registered Player Numbers
Fortnite is available on every current gaming device, from consoles to PC, and mobile. Since the game is free-to-play, and it is relatively easy to create multiple accounts, one shouldn't take the 350 million player number as unique players. 
It is still an incredible achievement, especially with the game having more competition in the Battle Royale genre than ever before.
Epic Games announced this achievement on Twitter.
Epic wants us to keep the party going by joining the live Party Royale event.
Live Fortnite Party Royale event
The Party Royale event features Dillon Francis, Steve Aoki, and deadmau5, and will take place on Friday, 8th May 2020 at 16:00 to 17:00 GMT+1.
Party Royale with back-to-back-to-back sets LIVE on the big screen at the Main Stage. Players can hit the dance floor, jump into some Party Royale activities, or simply chill out with friends. 
To join, simply select the "Party Royale" playlist in Battle Royale.
If you can't make it to the live Party Royale event, there will be an encore show on 9th May from 09:00 to 10:00 GMT+1. Further, if you log into the game any time between 8th and 11th May, you will receive the new, music-reactive Neon Wings Back Bling for free.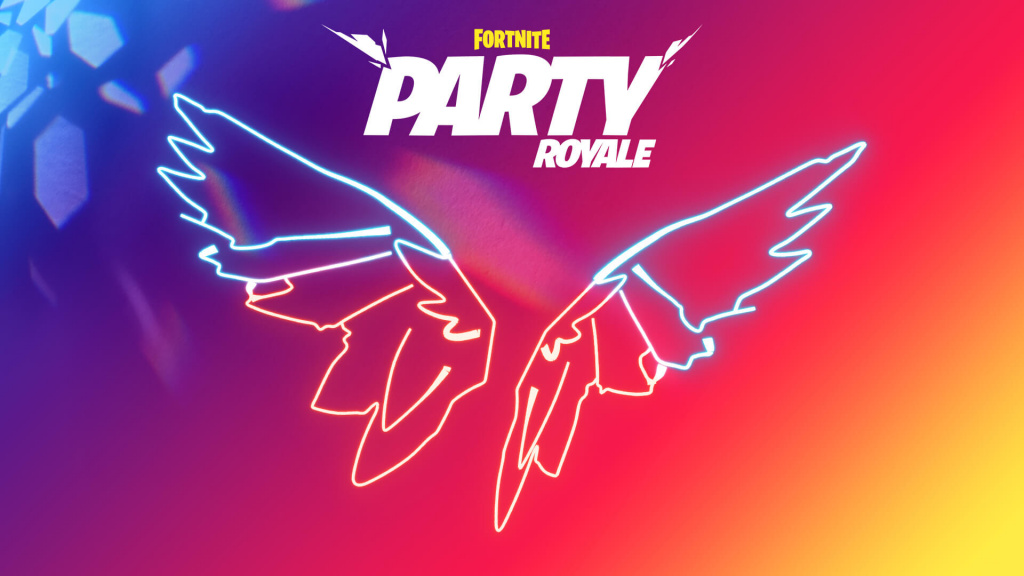 Party Royale gives you wings? (Picture: Epic Games)
Apart from the live show, there will also be some activities for Fortnite players to participate in, and there will be no weapons.
Epic explains Party Royale activities:
"Shows at the Main Stage are just some of the many attractions at Party Royale. In this new experimental and evolving space, there are many things to do and places to explore. For example: take on aerial obstacle courses at Skydive Rift, participate in boat races at Fishsticks' Boat Race, and grab items at The Plaza such as the new Paint Launcher.

There are no weapons or mats in Party Royale — it's all about just hanging out and having fun. No Sweat. All Chill. Let's Party!"
With everything Epic Games is pushing out in Fortnite, the 350 million registered players number doesn't come as too much of a surprise, even when keeping duplicate accounts in mind.