While Fortnite Season 4 focuses on Marvel characters, sometimes you just want to run as fast as DC's Flash. There's a neat trick in Fortnite to get a massive speed boost right now. Here's how you can run super fast in Epic Games' ever-popular Battle Royale.
Fortnite speed boost: How to run fast
Having a massive speed boost on your side in Fortnite Season 4 could give you an advantage over others who don't know about this great little trick.
To use this Fortnite speed boost trick, making you run at nearly double the speed, you will need two consumables.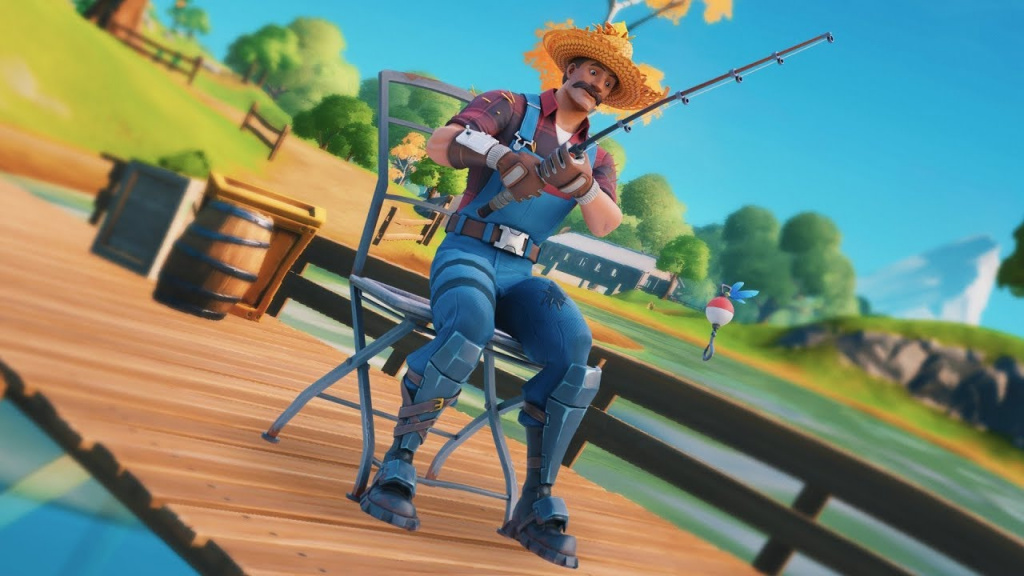 First, catch some fish (Picture: Epic Games)
Everyone and their pet Baby Groot knows Peppers and Spicy Fish makes you run faster but few knows how combining the two gives you an extra speed boost in Fortnite. 
First up, you will need a Spicy Fish, which can be caught in the following areas:
Any water: Molten Spicyfish
Forest area: Drift Spicy Fish
Swamp area: Southern Spicy Fish
Coastal area: Sky Blue Spicy Fish
Mountain area: White Spotted Spicy fish
Then, you need a Pepper. Thankfully, the Pepper in Fortnite is a common consumable found in Produce boxes, which means they are easy to find.
Consuming both the Pepper and a Spicy Fish at the same time leads to a massive speed boost in Fortnite Season 4. 
Sure, there are other ways to run really fast in Fortnite but this one is by far the easiest to achieve.
Reddit user "bigmanhenry" shows off the effects of the Fortnite speed boost trick below.