As the intergalactic dust settles on Travis Scott's incredible Astronomical event, Epic Games are back to tweaking the main game with v12.50 bringing with it two much-requested nerfs - one for controller aim assist and another for the heavy sniper.
On top of that Epic have also announced two new game modes - one which could revolutionize the very game itself - but more on that a little later.
Aim Assist Nerf
Epic has been continually tweaking the controversial aim assist mechanic in the game, which many pro players have likened to an aimbot - a type of cheat which aims at your enemies without you having to do anything. 
Read more: UnknownxArmy responds to aim assist controversy: "I've went days without it and still had crazy beams"
First, they removed "legacy" aim assist leaving players to choose between exponential or linear and now they have attempted to make PC controllers and console controller players have similar levels of aim assist by making "240hz aim assist act like 60hz," something which Epic say will directly "impact target acquisition."
Whether this makes a difference, has yet to be seen controller "L2 spam" debate has been raging in Fortnite almost since the beginning, it will be interesting to see if the latest changes finally put it to bed.
Heavy Sniper Nerf

(Credit: Epic Games)
The heavy sniper has long been held up as one weapon that Epic has never gotten right, too powerful for too long, and the bain of many a player when this thing one-shots you as you move for the storm. But no more! Epic has changed the damage this beast deals and we have the numbers for you.
The heavy sniper has gone from 150/157 to 126/132 for the Epic and Legendary variants respectively - taking away much of its one-shot capabilities!
Party Royale & Operation: Payload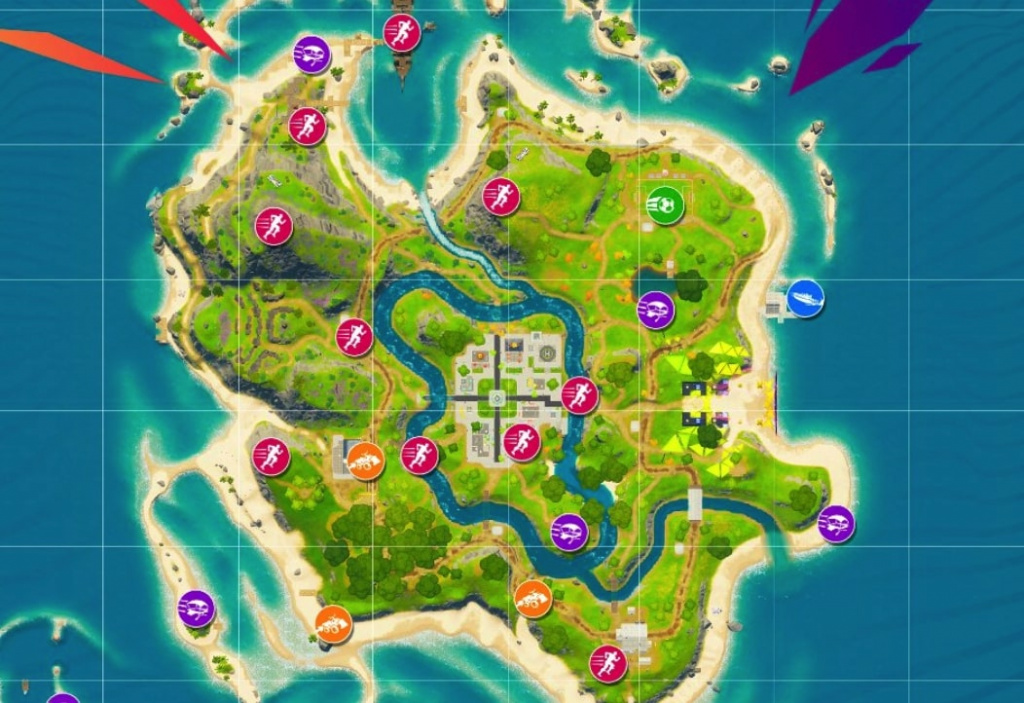 (Credit: Epic Games)
Also being announced but not yet in the game is the new Party Royale mode - which will ask players to leave "weapons and materials behind," and chill out an exclusive island. Going off some of the icons seen on a map found by data miner Lucas7yoshi it looks like there will be a number of races, gliding courses and fishing games to play.
Who knows maybe the next big concert will be had here?
There is also a new Spy mode coming known as Operation: Payload which will see two teams go up against each other - one has to escort a payload to a location, the other must stop them.
Fortnite v12.50 Patch Notes
General

Framerate and resolution drops in v12.41

Battle Royale

Local Challenges not appearing when entering a new area
"Block damage with a Kingsman" Challenge not tracking progress

Save the World

Surround Pound's heavy attack may not deal damage to husks
Players may be swapped to their pickaxe when using an ability that's on cooldown
Stormking Onslaught Projectiles are not functioning correctly
Players may become stuck in a previous Dungeons zone while their teammates are in the next one
Psylocke's Pickaxe does not swing properly

Mobile

Video playback disabled on Android
Extra Build buttons display Wall icons
Ping marker displays 0n