The long-awaited
Chapter 3 of Fortnite
has arrived, and it brings plenty of new content including, a new map, new characters, a new battle pass, new gameplay features, and much more. 
One such new feature includes the addition of victory crowns that put skilled Fortnite players in the spotlight.
While there are clear visual benefits of having the victory crown in Fortnite, there are also gameplay benefits that fans should know about. Here's everything you need to know about the victory crown in Fortnite.
How to earn victory crown in Fortnite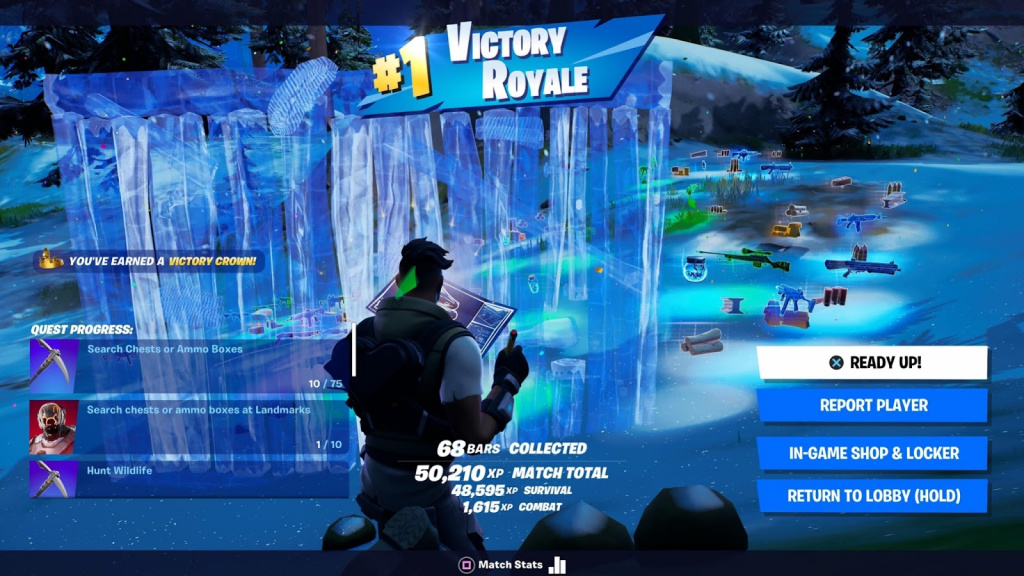 Players who perform incredibly well in the battle royal mode earns the victory crown in Fortnite. Players don't necessarily have to be the last one standing to gain it though doing so guarantees one. With that said, here are prerequisites to earn that shiny victory crown:
Solo: Rank 1-4
Duos: Be one of the top two teams
Trios:  Be at the top of the winning team
Squads: Be at the top of the winning team
With some challenging requirements to get a victory crown in Fortnite, there should be some benefits, right?
Benefits of the victory crown in Fortnite
Players who earn the victory crown will start their next match wearing it. As such, players with victory crowns will stand out with their names displayed in gold.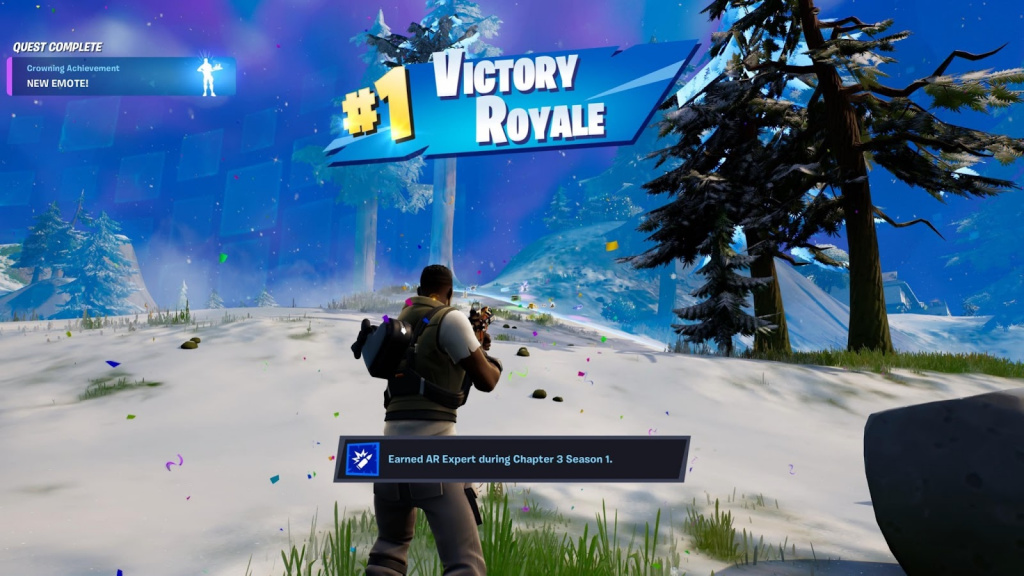 Wearing a victory crown grants additional XP for kills and killstreaks. Players can also kill other victory crown owners for bonus XP. Alternatively, non-victory crown owners can loot the victory crown from other players after killing them. 
Winning a game with a victory crown also unlocks a new Fortnite emote called 'Crowning Achievement', which displays the exact number of crowned victories one have had so far.
Overall, victory crown is a neat little addition to Fortnite Season 3 Chapter 1 that puts star players in the centre of everyone's attention for better and worse.
Additionally, the bonus XP earned can help one progress the battle pass quickly and unlock those cool new sets of rewards, including the Spider-Man skin.
Don't forget to check out our dedicated Fortnite section for the latest news, updates, guides, leaks and more.
Featured image courtesy of Epic Games.