Last week, Epic Games introduced into Fortnite a fun and exciting weekly format called Wild Weeks, where players have the chance to play among the island and go for the Victory Royale while trying to survive crazy twists in your way. After a whole week focused on fire and destruction with the "Fighting Fire" week, all players will look towards the water as the centre stage, thanks to the "Fish Fiesta" week.
Fish Fiesta Wild Week: Gameplay & Bonuses
From now on until 20th May, the Fish Fiesta will bring lots of fish as well as submerged weapons on a more frequent basis, while fishing spots will persist longer and you will harbour rare fish more often.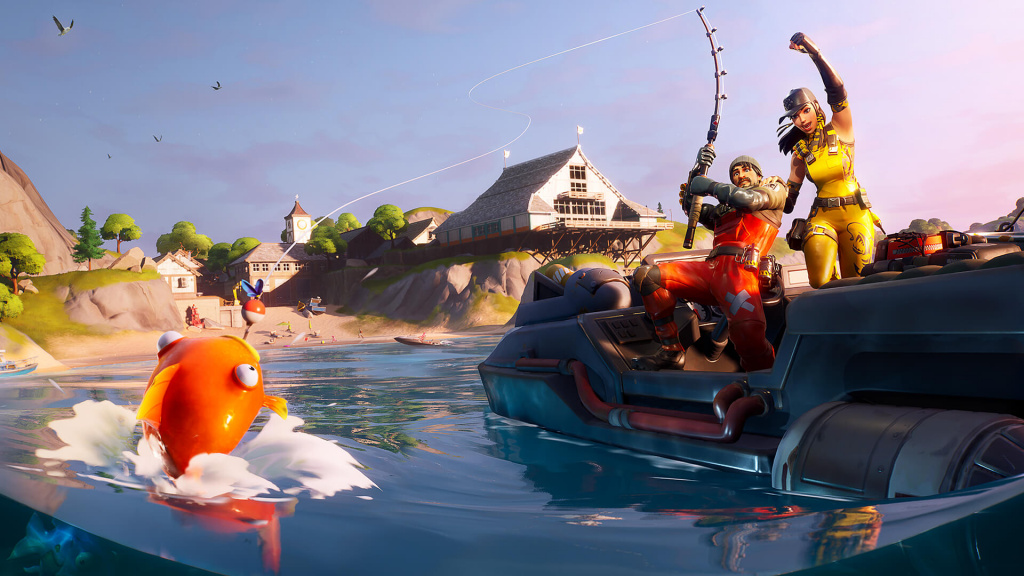 (Picture: Epic Games)
All weapons found from fishing spots will only be of the Rare rarity or above, bringing an insane amount of incredible loot for those fortunate, and just in case, the Pro Fishing Rods will be more plentiful and easier to find around the entire map.
For this particular Wild Week, the tide will be high in case you want to fill out your fishing Collection Book, and also you will have an advantage for this week's Legendary quest, which requires you to catch up to 250 fish.
And just in case this wasn't enough, one of the biggest features from the last Wild Week will remain active, meaning the fire will deal more damage and spread faster, making it more deadly than ever.
The "Fish Fiesta" Wild Week will be active until 20th May at 10 am ET, with the next Wild Week being announced later this day.
Stay updated on everything around Fortnite in our dedicated section for this battle royale.