What's been the coolest thing in gaming over the past decade? Virtual reality is a contender, even if it hasn't reached its potential. There was the Twitch firestorm over the PT demo, but considering the final game will now never release, that memory has a stench of crushed promises.
Step forward, Travis Scott's concert in Fortnite. I'm neither a Travis Scott fan or an avid Fortnite player, yet I'm a sucker for spectacle with giant rappers. Coming off the COVID-19 pandemic, it was an accidental, timely glimpse into a new future — where gigs no longer tested bladder control but defied the laws of reality inside a digital social hub.
The Weeknd might have synchronised hundreds of dancers with flashing hands at the Super Bowl, but it isn't quite the same as Travis Scott sitting on a planet while you jettison through space. It felt like the next step for Fortnite, no longer a third-person battle royale with occasional crossovers, but an entertainment portal the likes we've never seen before.
It seems this is the future Fortnite is heading for. Epic Games recently announced they had acquired $1 billion in funding, $200 million of which from Sony, to push forward Epic's metaverse plans. In the words of CEO and co-founder of Epic Games, Tim Sweeney: "We are grateful to our new and existing investors who support our vision for Epic and the Metaverse.
"Their investment will help accelerate our work around building connected social experiences in Fortnite, Rocket League and Fall Guys, while empowering game developers and creators with Unreal Engine, Epic Online Services and the Epic Games Store."
Tim Sweeney has frequently discussed the metaverse, a term used to describe a future virtual shared space which encompasses digital worlds, augmented reality and the internet. It's essentially the next version of what Fortnite is already doing, pushing it closer to the fantasy OASIS world seen in Ernest Cline's Ready Player One.
The foundations of the inevitable metaverse are unfolding elsewhere, as companies invest in selling NFT items (digital collectibles) and platforms like VRChat rise in popularity. It's only a matter of time before this becomes more sophisticated, but it's exciting to imagine what Fortnite's role could be in laying the foundation for what's to come — especially as screenings of film trailers, concerts and more classic gaming crossover characters are thrown into the mix.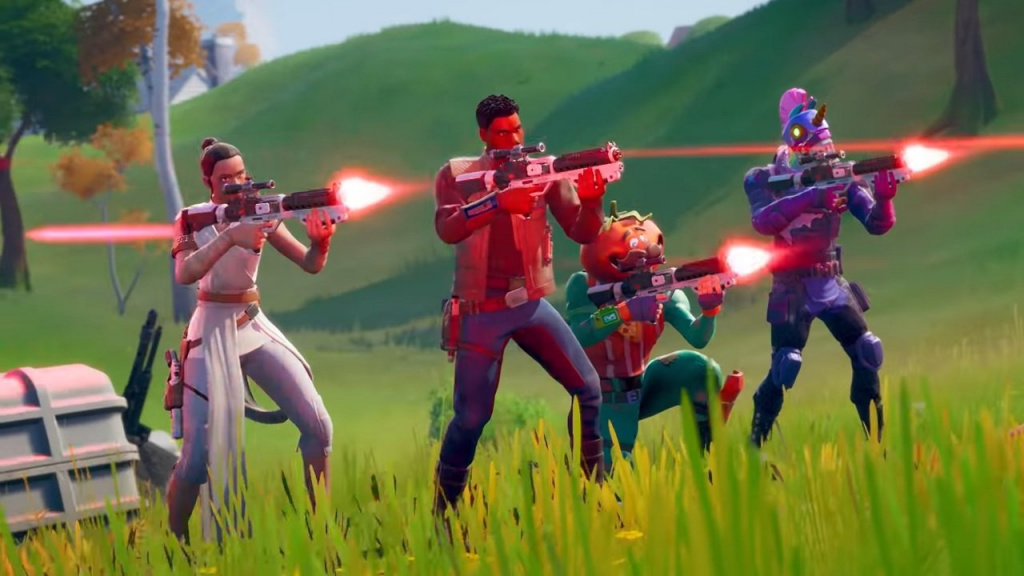 Fortnite is already bringing the Ready Player One fantasy to life with crossovers in an online space (Picture: Epic Games) 
Dystopian shows like Black Mirror have contributed to trepidation over these technological advancements, yet I'm all in on marrying life to the metaverse. Personally, gaming over the past year has largely replaced catch-up phone calls with loved ones, whether Zoom quizzes or matches on Call of Duty: Warzone, so it's only a natural extension of enjoying experiences together which help lift conversation when life's routine has dried up.
There's convenience too. People will always demand real-life concerts because the sound and atmosphere is irreplaceable, yet when not everyone can afford or obtain tickets to their favourite act or show, the access platforms like Fortnite can provide in matching (and in some ways superseding) these experiences is invaluable.
I'm basically hoping for a Fortnite music festival, headlined by giant Charli XCX stomping around virtual Super Nintendo World like tyrannical Bowsette. Fortnite's cache as a gaming experience might have lost some steam, but its potential to revolutionise as an entertainment platform feels only a whisker away.