Fortnite Chapter 3 Season 2 is halfway through though there are still plenty of new challenges to complete and outfits to unlock. Battle pass owners will also get a chance to unlock Prowler in Fortnite soon.
Although Chapter 3 Season 2 Week 4 Resistance quests are now live, many players are still struggling with one of week 3's quests. To complete this particular weekly challenge, you have to hit three different targets with a sniper from at least 75 meters.
This gets especially tricky if you try and take out other players since they are agile, and there's no way to track the exact coordinates. However, there's an easy alternative that will let you complete this week 3 challenge in less than a minute. Here's our guide that will tell you exactly how to easily hit three different targets from at least 75 meters or more in Fortnite.
Hit targets with a Sniper in Fortnite Chapter 3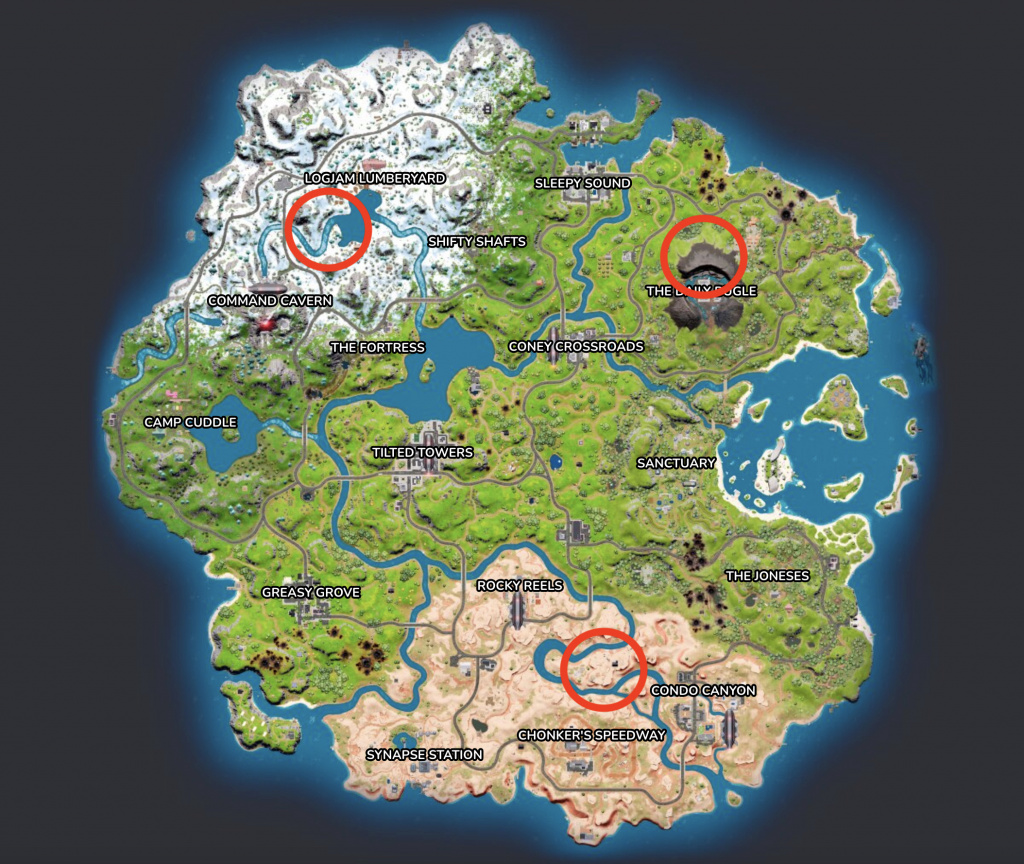 Travel to Chonker's Speedway, where you will find this particular cliff at the location marked in the above screenshot. Here, on the farthest corner of the cliff, you will notice three glowing targets that you can shoot to complete this resistance quest. You will find these similar targets in The Daily Bugle and Logjam Lumberyard.
The trickiest thing is to get hold of a Sniper Rifle, whose spawn rate seems to have decreased significantly since this resistance quest went live. In two out of four runs, we found a sniper rifle in the cabin over the designated cliff, so there's a 50% chance that you will get it too. If not, search for areas with an abundance of chests or other players.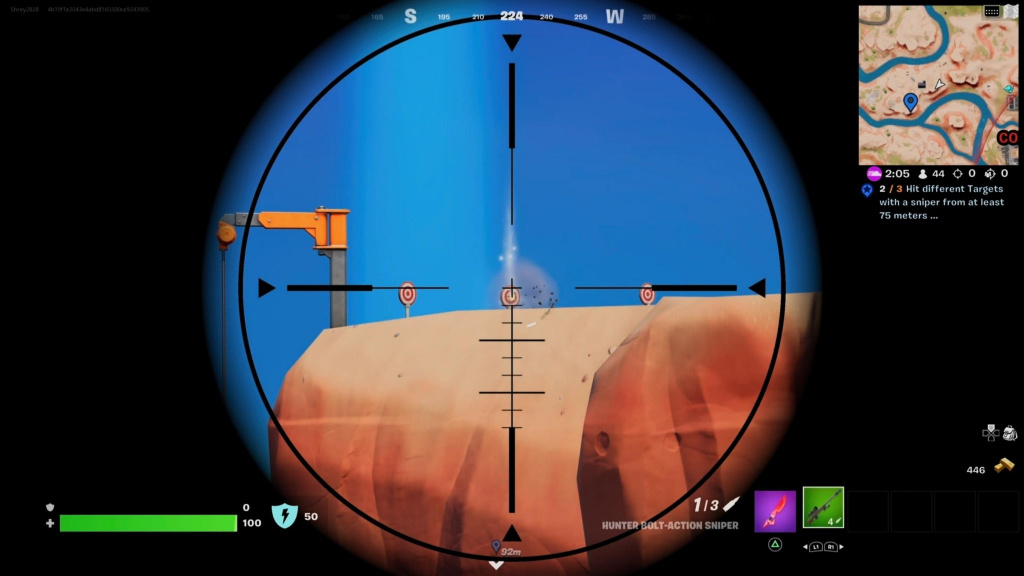 Once you have the sniper rifle and you're in the right location, all you have to do is shoot the targets. Now, we recommend attempting this challenge in the building mode since you will have a much easier time hitting these targets from up above a staircase you built rather than from standing at some part of the cliff. It's difficult and infuriating to find three such spots on the cliff that are at least 75 meters away from the target and are easy to hit. Completing this quest will reward you with 23,000 XP.
That concludes our guide on how to hit different targets with a sniper in Fortnite to complete a resistance quest. Make sure to check our dedicated Fortnite section for more news, guides, and features.
Featured image courtesy of Epic Games.
---
For more Fortnite news be sure to check out our dedicated section, or some of our Guides & Tutorials, just below:
Fortnite Guides - All Fortnite Redeem Codes | When Does Fortnite Chapter 3 Season 5 Start?|All Fortnite Twitch Drop Rewards| How To Make Your Own Fortnite Skin |
Fortnite Events - Fortnite Winterfest 2022 | 
The Best Fortnite Creative Codes - Best Edit Course Codes|Best Prop Hunt Codes|Best Zombie Map Codes
Featured image courtesy of Epic Games.