Fortnite Chapter 3 Season 2 has entered Week 3, and as always, new weekly challenges and resistance quests are live for you to complete. There are also the new battle quests that require you to fight IO members at The Daily Bugle.
While most Week 3 challenges Fortnite Chapter 3 Season 2 are pretty straightforward and self-explanatory, there's one that might confuse some players. In this particular weekly challenge, you must use an Ascender. Here's our guide that explains exactly how to complete this challenge.
What are Ascenders? Fortnite Week 3 Challenges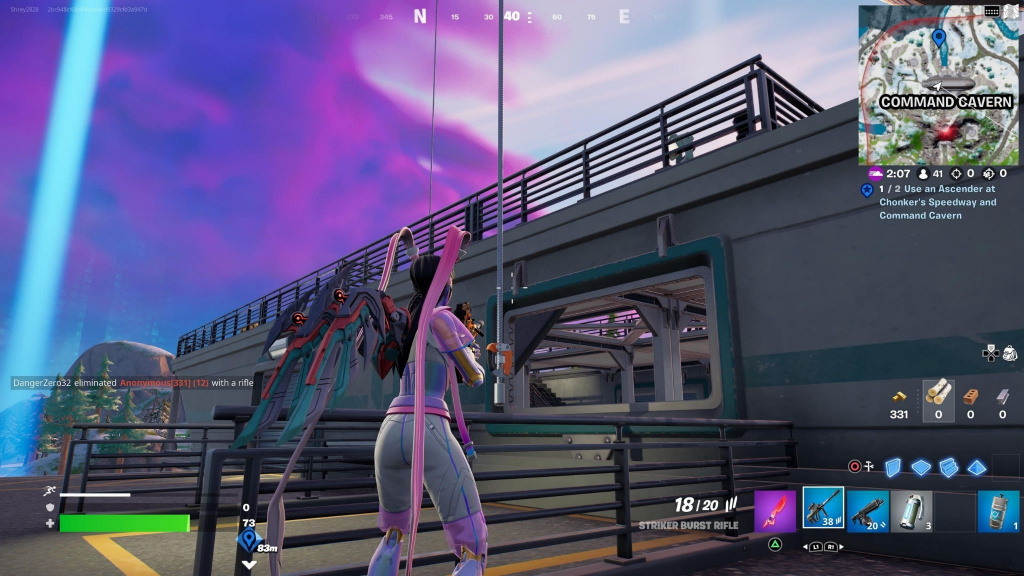 The difficult part of completing this weekly challenge is figuring out what Ascenders actually are in Fortnite. Well, Ascenders are basically the new ziplines that let you reach higher ground in certain regions of the map.
Ascenders are scattered throughout the Fortnite island in Chapter 3 Season 2, but to complete this particular weekly challenge you'll have to use the Ascenders at Chonker's Speedway and Command Cavern.
Thankfully, they are both pretty easy to locate, though if you're having trouble finding them take a look at the maps below. We've pinpointed the exact locations on the map to find Ascenders at Chonker's Speedway and Command Cavern. 
Ascenders locations - Fortnite Chapter 3 Season 2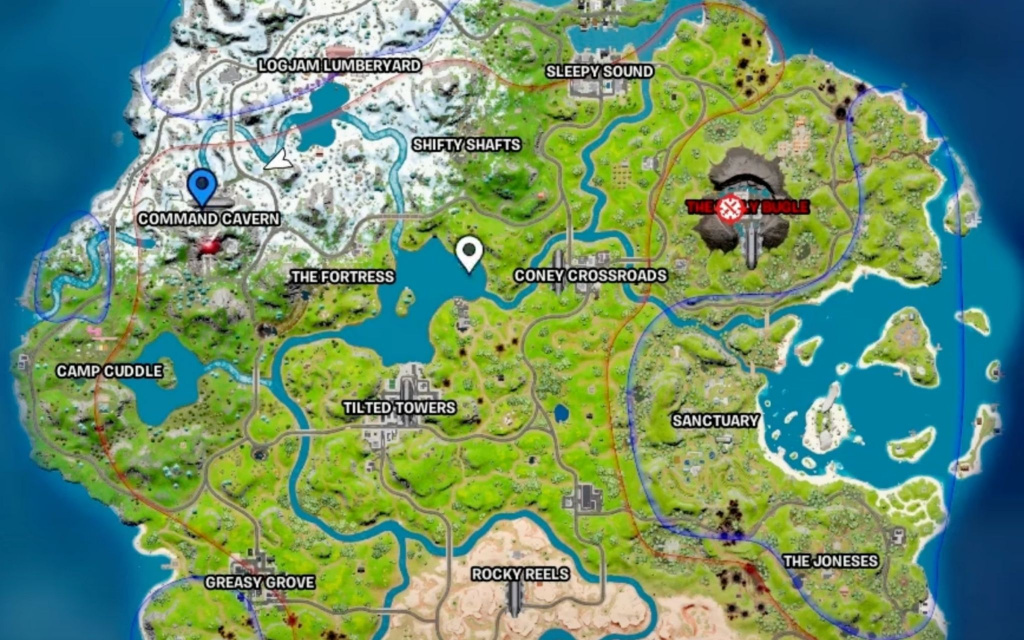 Once you have found the Ascenders, simply "Zip Up" at both the locations to complete this easy weekly challenge and earn 20,000 XP in the process. But do note you likely won't be the only one trying to complete this challenge, so be ready to fight with opponents.
Also, keep in mind that the new battle quests' completion counts towards daily quests, so make sure to complete them if you're looking to snag those daily bonuses. Check out this highlighted map for the Ascenders location at Chonker's Speedway.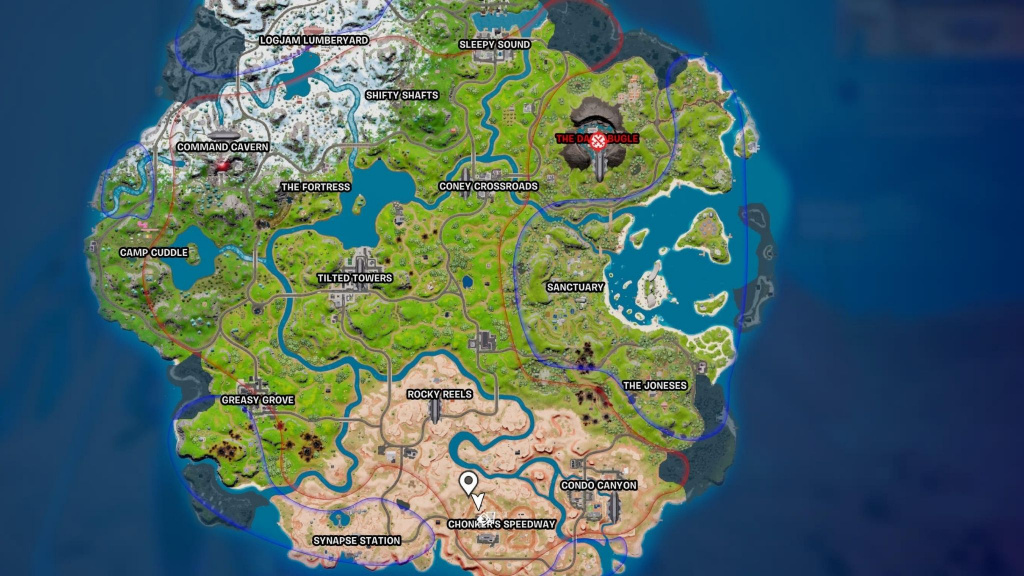 That pretty much concludes our guide on Ascenders in Fortnite and how to use them for the Week 3 challenge in Chapter 3 Season 2. Make sure to check out our dedicated Fortnite section for more news, guides, and features.

Featured image courtesy of Epic Games.