Follow the Fortnite v17.20 update on 20th July, Epic Games decided to surprise fans across the globe with the Fortnite v17.21 update, released in the morning on 27th July 2021. This update is mostly to get ready for upcoming events (Ariana Grande concert and Icon Series skin) but following the theme of Chapter 2 Season 7, there's also another piece of alien tech to play with. We are talking about the Fortnite Plasma Cannon, a brand-new gun that you can use on the island to destroy structures in an instant. If that sounds like some good news to you, then check out our guide to getting the Plasma Cannon in Fortnite, and how to craft the "Bad News" Legendary gun!
How to get a Plasma Cannon in Fortnite
The Fortnite Plasma Cannon has enough ammo to fire a total of five plasma balls. These balls have an electric dome surrounding them, which slow down the movement of enemies, and those unlucky enough to get caught in the dome takes "heavy damage". 
Vehicles are also affected in the same way as players, and if enemies stay in the dome, they will take repeated damage. It also nearly instantly destroys structures. Just check out the video below to see just how powerful the Plasma Cannon is in Fortnite.
You can get the Fortnite Plasma Cannon from IO Chests. It is really as simple as that...or is it?
Well, first off, you will have to defeat the IO Guards. Furthermore, the IO Guards have moved around a bit with the Fortnite v17.21 update.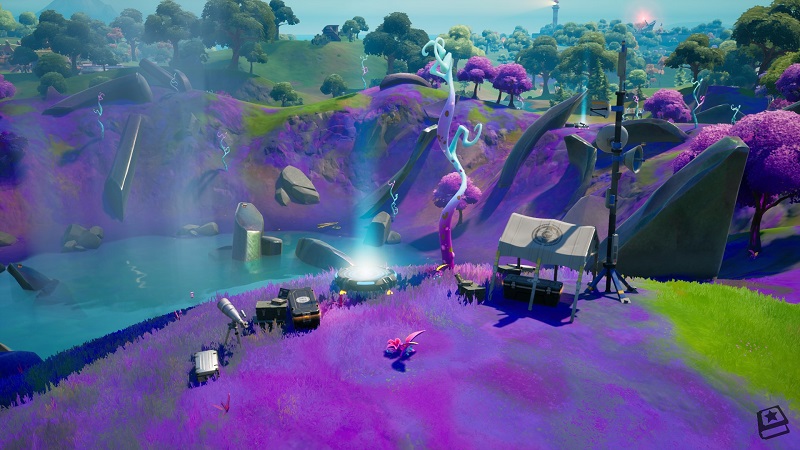 As you can see in the image above via FNAssist, there are now three IO Camp Sites around The Aftermath (middle of the map), so be sure to bring some friends as the area will undoubtedly be highly contested.
Please note: The IO Camp at Believer Beach has disappeared following the 17.21 update.
How to craft Legendary Fortnite Plasma Cannon 
First off, you will need to find any legendary pistol and then, one Alien Nanite (Check out our guide on how to find these). Then, simply head into the crafting menu and craft yourself a Legendary "Bad News" Plasma Cannon.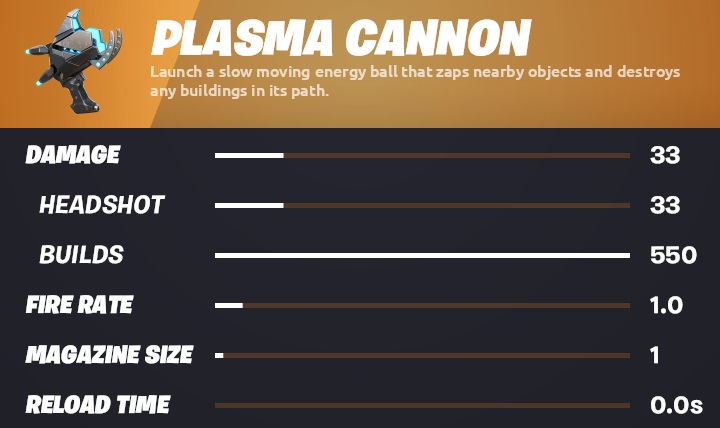 If you want to overwhelm your enemies with plasma balls, then you can use more than one of these Plasma Cannons together. Epic Games explains: "With one Plasma Cannon, one plasma ball can be deployed at a time. (Technically two for a brief moment.) But if you have multiple Plasma Cannons and cycle through them, multiple plasma balls can be deployed at once."
So there you have it, an easy way to get your hands on a Plasma Cannon in Fortnite, and even craft a Legendary version using an Alien Nanite and a Legendary pistol. Happy hunting, and enjoy destroying those structures!
Don't forget to check out our dedicated Fortnite section filled with guides, news, leaks and more.