Fortnite's Chapter 2 Season 8 introduced a great series of features in terms of part of the battle pass content, with the addition of Colour Bottles and Rainbow Ink, which allow us to modify the Toona Fish skin to our liking.
Collecting all these seems like a titanic task, with more than 40 available at the time of writing this, so here we will help you how to find one of the most sought after in this entire collection, the Knightly Crimson bottles.
Fort Crumpet location and finding the Knightly Crimson bottles
To find the Knightly Crimson bottles you will have to go directly to Fort Crumpet, a ruined castle located on top of a mountain, southwest of Coral Castle and northwest of Believer Beach.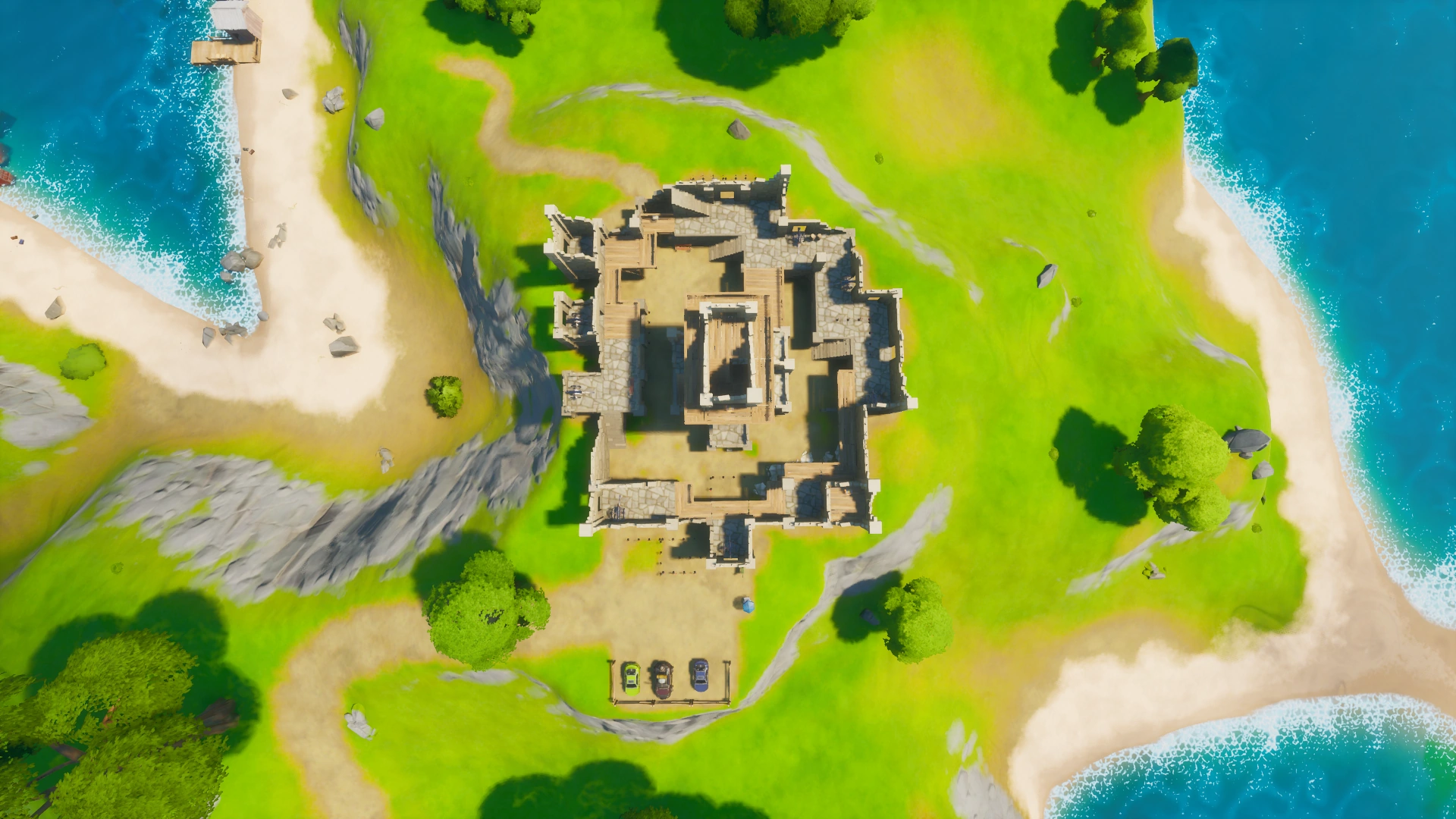 When you are near Fort Crumpet, you will be able to see the three bottles highlighted on your minimap, so finding their location should not be a problem, however, below you can see exactly where they are hidden.
The first of these and the easiest to find will be at the main entrance of the ruined fort, located to the east.
For the second, you will have to search under one of the wooden corridors to the south of the castle.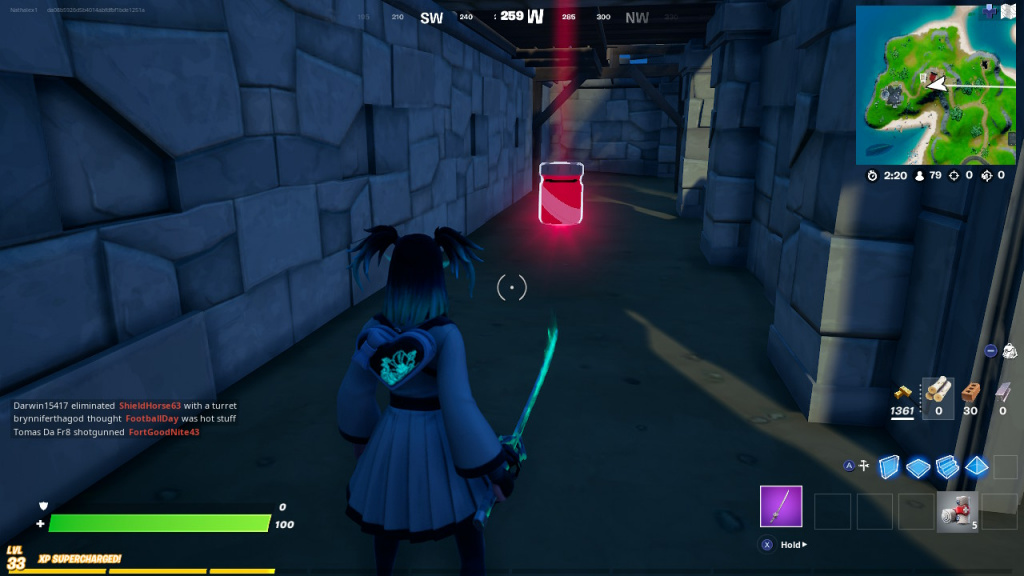 The third and last can be found in the highest part of Fort Crumpet, right on the platform located at the top of the central tower.
For the latter, you can even get it faster when starting the game, if you land on this site first.
Once you get the three Knightly Crimson bottles, you can unlock the Red Knight character style for the Toona Fish skin for ten Rainbow Ink, within its section in the battle pass section.
As always, we advise you to be careful when trying to go towards Fort Crumpet, since in the worst case, you will find a few enemies who will want to fight you mercilessly.
Check out our dedicated section for everything Fortnite, from news to leaks, guides, drama and more.
Featured image courtesy of Epic Games.