Fortnite's Winterfest 2021 continues to add a new challenge every day for players to pursue and new items in the item shop for players to buy. It's also the last chance for players to buy the Spider-Man: No Way Home outfits and Gears of War outfits from the item shop.
As for the latest Winterfest 2021 challenge, players have to ram a snowman with a vehicle. Finding both these items all alone may take a while, and, as such, here's our handy little guide for quickly completing this particular Winterfest 2021 challenge. 
Finding a vehicle and a snowman in Fortnite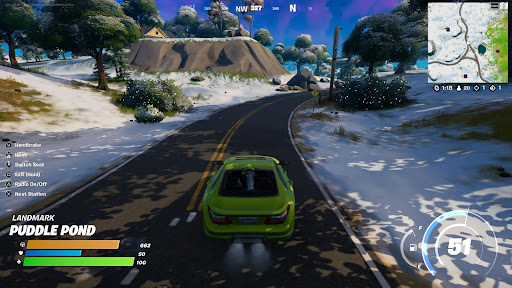 Players can find vehicles next to gas stations or any houses. In Chonker's Speedway, players can also find monster trucks lying on a race track. Alternatively, players can find custom Quadcrashers in Crackshot's Cabin, where players also need to go to complete the Winterfest dance challenge.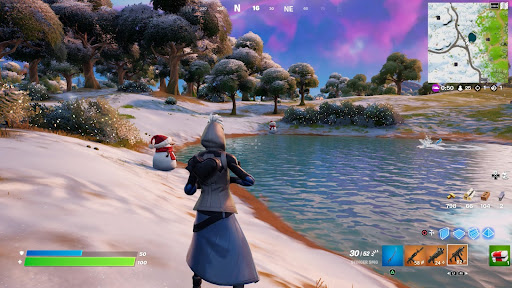 As for snowman, players can find it in the snow-covered areas of Fortnite's season 3 Chapter 1 map. One particular location in the map spawns multiple snowmen together. This area is called Puddle Pond and players can find it south of Coney Crossyards. Simply ram a snowman with any acquired vehicle to complete the challenge and earn 18,000 XP in the process. While here, players can also complete the icy feet challenge by firing on a snowman.
For the unattended, completing 7 of 14 Winterfest challenges reward players with Snowmando Board Glider whereas completing 10 of 14 Winterfest challenges reward players with Frosty Back Bling.
Check out our dedicated Fortnite page for everything you need as Chapter 3 rolls along. We'll keep you in the loop with the latest challenges, cosmetics, and more.
Featured image courtesy of Epic Games.