The Winterfest 2021 in Fortnite is in full swing, giving players new challenges to complete, rewards to unlock, presents to unwrap, and items to purchase. Sgt. Winter returns as Santa, and players can find him getting cosy by the yule log in the Winterfest lodge.
The Winterfest 2021 has sprinkled the festive spirit across the entirety of the Fortnite Season 3 Chapter 1 map, and players will notice various festive decorations, including Christmas trees everywhere. There's also new and returning equipment like the snowball launcher, which is needed to complete one of the fourteen Winterfest challenges. Another one of those challenges requires players to travel while having icy feet. Here's how one can complete it.
Completing the icy feet challenge in Fortnite Winterfest 2021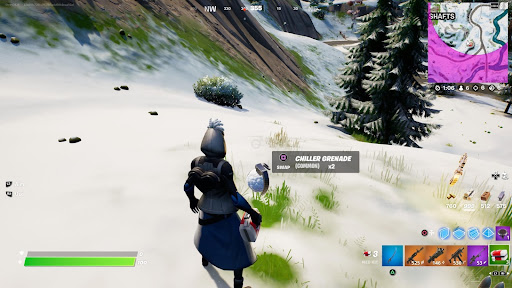 There are two ways to get icy feet in Fortnite. Finding and using a chiller grenade is one way to do it. Players should use the chiller grenade next to a slope to easily slide 200 meters and complete the challenge. The chiller grenade is a common item, and players can acquire it by looting chests or killing players who were carrying one. Players can also stumble upon it outside houses while travelling from one point to another.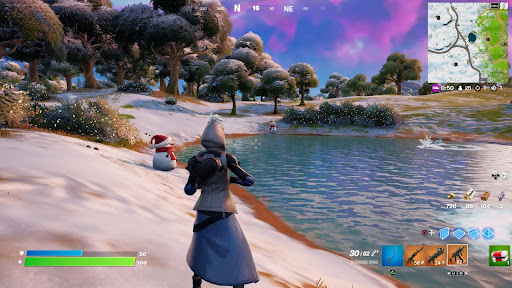 The other way to complete the icy feet challenge is to find a snowman. Upon finding one, players need to fire their weapons on it to blast it and acquire icy feet in the process. We found a total of four snowmen near the puddle pond though there are plenty more scattered all over the map.
Check out our dedicated Fortnite page for everything you need as Chapter 3 rolls along. We'll keep you in the loop with the latest challenges, cosmetics, and more.
Featured image courtesy of Epic Games.