With every new update in Fortnite Chapter 2 - Season 4, players are waiting on pins and needles to see if another Marvel hero will join the crew. There is already a slew of characters from Marvel's past included in the season but what's one more addition? Well, if a new leak is correct, then fans who are waiting for another hero might just be in luck. 
Epic Games has confirmed more heroes will be added throughout the season, and now thanks to a leak we may now know her identity.
Captain Marvel's abilities leaked in Fortnite? 
The leak comes from a Fortnite data-miner by the name of SizzyLeaks. A reliable source in the past, SizzyLeaks was the first to discover that Captain Marvel could be on the way to Season 4. 
In the game files, there is a code name 'Cherry', which also has some other in-game items attached to it. One of those items are superhero particles, which are just placeholders for a supposed superhero ability. 
The particles appear to be some kind of fireball, which many fans are linking to Captain Marvel since she can shoot fire out of her hands. Also, the female superhero has been seen in a number of Fortnite Season 4 promotional videos and images, so the connection is fairly strong.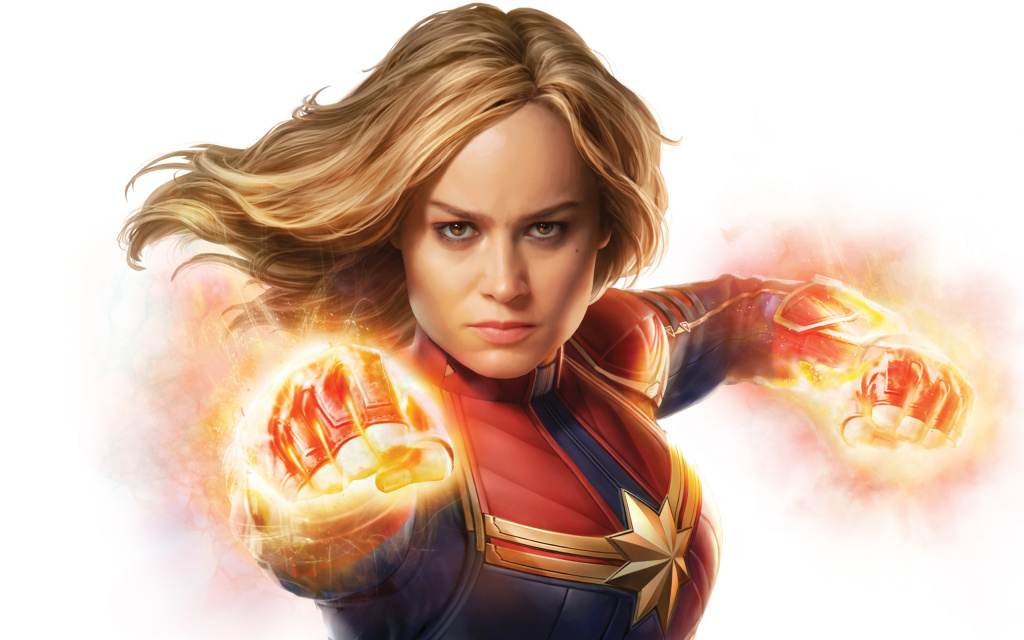 Fists of fire are what Captain Marvel is perhaps known best for. (Picture: Marvel Studios)
Although, another guess was that the Cherry code name could be for hero Crystal. Hailing from both The Avengers and Fantastic Four movies, Crystal has some fire abilities as well, making her another candidate for the open Marvel hero spot in Fortnite Season 4.
Whether it's Captain Marvel, Crystal, or someone else, it appears they're a little ways away from arriving in Fortnite. The particles don't look super polished and will likely require a few more weeks to be ready.