Cody "Clix" Conrod has claimed "huge" lessons have been learned after Epic Games stripped him of his Supporter-A-Creator (SAC) code a decision taken after the Fortnite pro tweeted a joke in which he suggested he drugged a girl.
The player, who represents NRG Esports, is a popular figure in the Fortnite scene, boasting a huge following on Twitter (1.7m+) and Twitch (3.9m+), and he now says he realises that such a huge following means "setting an example".
"Gonna start being more mature on stream & all social media platforms," tweeted Clix on 16th May. "Learned a huge lesson about the creator code stuff, I just love fucking around and being myself but with the huge community I have, I needa start setting an example (sic)."
Though Clix did stop short of making an apology and also said that while he will change, he doesn't intend to become "fake".
Clix tweeted: "I'm gonna still b myself i'm not lettin anyone change me or make me fake my personality, just needa stop the stupid overline shit (tweets that'll affect contracts/epic games etc) (sic)."
NRG Esports, who Clix signed for back in June of last year, has not commented on the incident though you have to think someone may have had a quiet word with Clix's teammate, Williams "Zayt" Aubin, who tweeted the same joke, word-for-word, as Clix did in an apparent protest of Epic Game's sanctions. The tweet was subsequently deleted but not before being screenshotted for prosperity.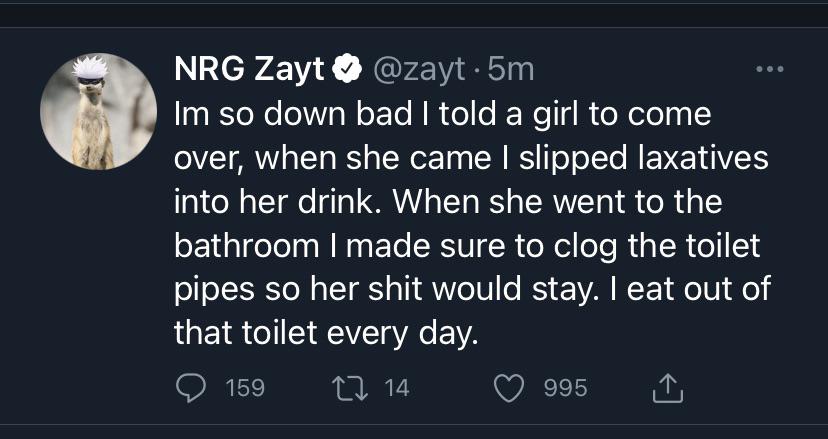 (Picture: Twitter/Zayt)
As well as stripping Clix's Creator Code, Epic also sought to have the 'box fight' maps that bear his name renamed.
Creator Codes are a huge part of many in the Fortnite pro and influencer scene's income, Tyler "Ninja" Blevins recently revealed that at the height of his fame he earned almost $5m a month from the scheme.