Fortnite received its festive update today, bringing with it some winter-themed skins, a few new NPCs and couple of weapons.
Both new weapons are in the Exotic class. with The Big Chill launcher and Dragon Breath's Sniper now available in the game.
Getting your hands on them isn't exactly difficult, with both purchasable from the NPCs - you will just need to have the right amount of Gold Bars.
In this short guide, we will be looking at The Big Chill launcher - its stats, cost and where you can find it.
If you want the same info for the Dragon's Breath Sniper have a look here.
The Big Chill launcher stats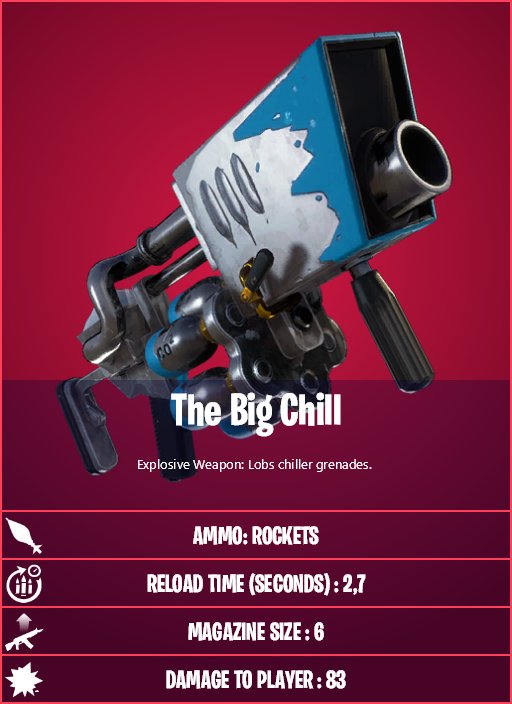 (Picture: Epic Games)
Now, this gun will look familiar to many Fortnite players because it has previously been in the game under the name Snowball Launcher or similarly the Easter Egg Launcher.
The Big Chill launchers stats are pretty insane, the equal of the Epic Snowball/Easter Egg launcher with 83 damage for each good hit.
This thing is always a monster for attacking built up players and expect this to similarly shake up the meta.
How much does The Big Chill launcher cost?
The Big Chill launcher will set you back 1,455 Gold Bars.
Where to find The Big Chill Launcher?
If you want to get your hands on chilly explosive it isn't all that difficult, like the games other Exotic class weapons, you simply need to purchase it from a certain NPC, in this case, Snowmando.
You can find him beside the icecream van on the hill southeast of Catty Corner
(Picture: Epic Games)
Land on the hill and look for the NPC named Snowmando he will have the "..." icon above his head.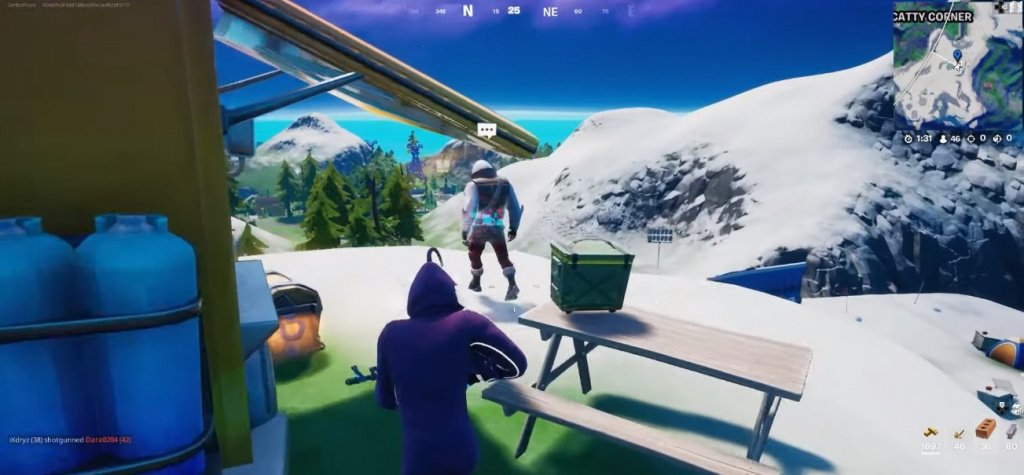 (Picture: Perfect Score)
Head up to Snowmando select The Big Chill launcher (there will only ever be one in stock), hand over the 1,455 Gold Bars and enjoy!