A few days have passed since the end of the Free Fire Continental Series, where new regional champions from around the world were crowned. Along with this, a new Elite Pass has arrived, bringing us unlockable content based on spirits.
What has stood out the most for the last month of 2020 has been the long-awaited Operation Chrono event, which will transport players to a futuristic and dystopian world, surrounded by the most advanced technology that exists.
Cristiano Ronaldo in Free Fire Operation Chrono
In this science-fiction scenario, surrounded by chaos and powerful futuristic weapons, a new fighter named Chrono rises, who aspires to become a legend and the inspiration of many, being the hero who will take care of the entire chaos of this world.
However, something that many of the players will be wondering is what the identity of Chrono, since it was previously known through leaks that a global superstar would collaborate with the famous Battle Royale.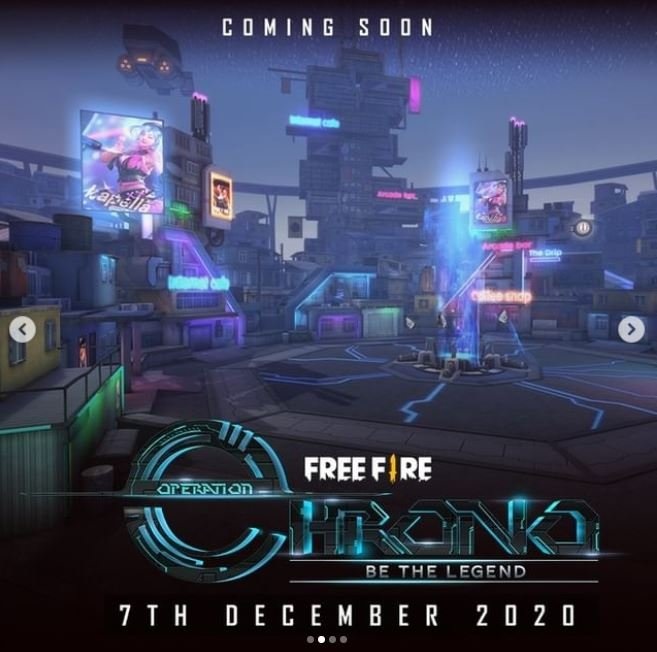 (Picture: Garena)
Well, the answer is as surprising as it's unexpected since, through promotional material leaked on different sites, it has been discovered that the identity of the new character is nothing more than Cristiano Ronaldo, current player of the Italian soccer team Juventus.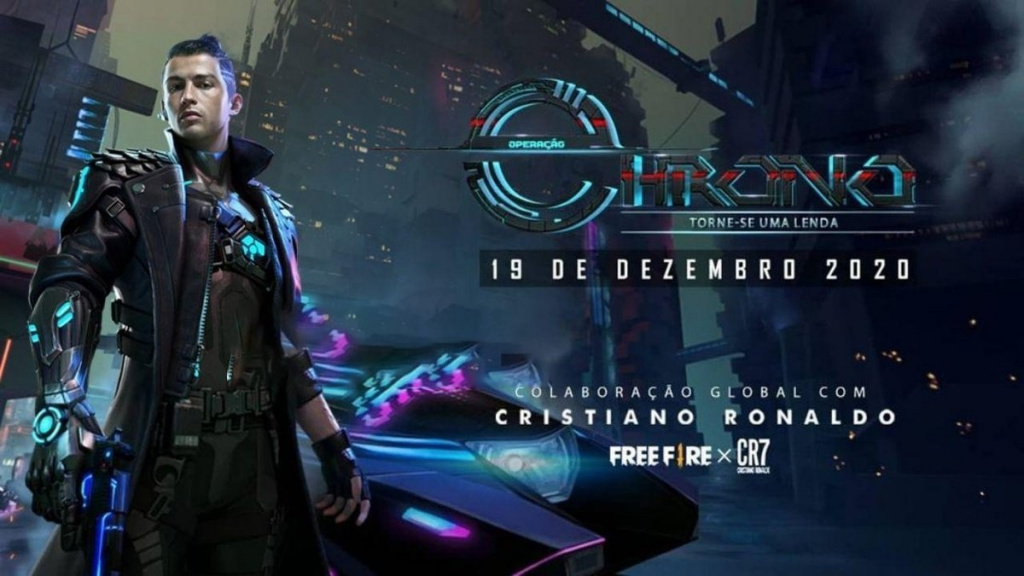 (Picture: Garena)
Although there have been many doubts about whether this promo is real, and not an attempt to deceive people using the image of the famous footballer, this has been confirmed thanks to a new interaction within the game, where we will be asked for codes to have clues and thus discover his identity.
Each of these tracks are small boxes with images, which match the promotional poster shown above when comparing with it.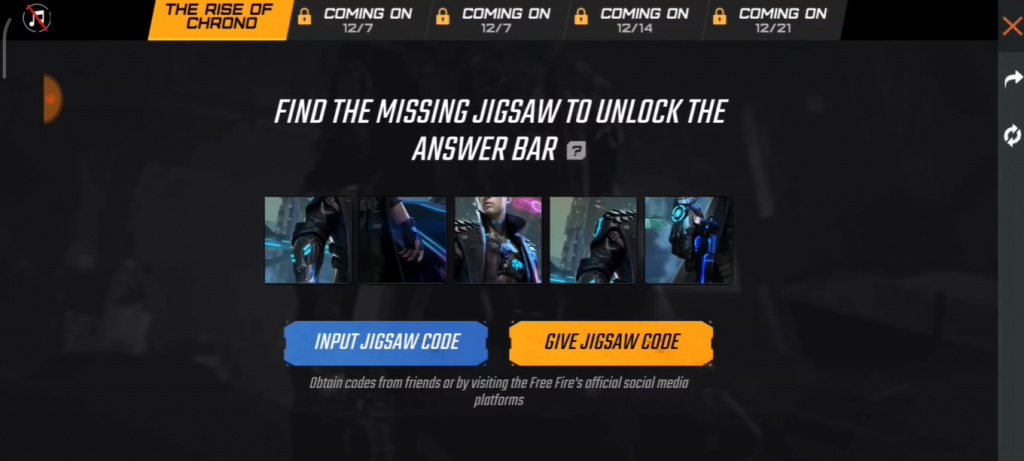 (Picture: Garena)
This may be a benefit to many players, as there is also a section in the game where they will be asked to enter the footballer's name, to receive a free reward in the form of a futuristic bat.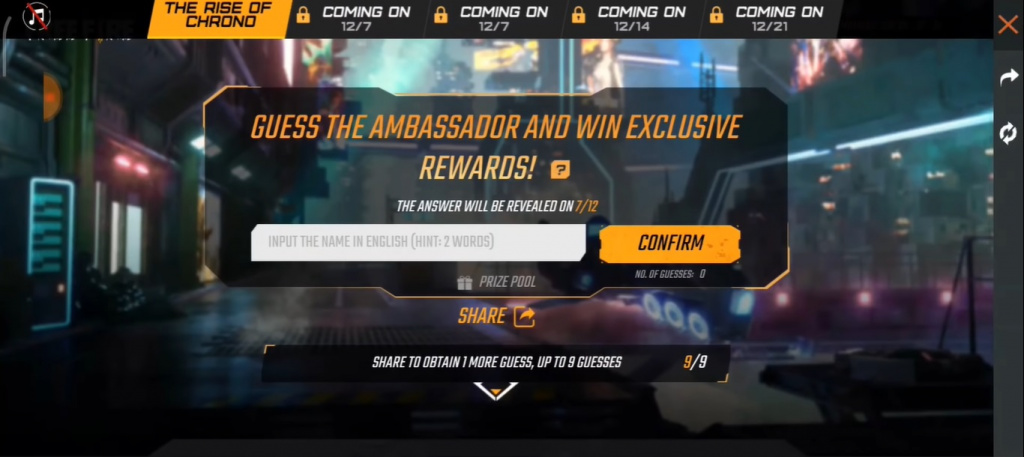 (Picture: Garena)
So for now, it's just a matter of waiting a few days for the official reveal of the collaboration between the great Portuguese athlete and Free Fire.