With the Free Fire World Cup not happening due to the global COVID-19 pandemic, we have the Free Fire Continental Series (FFCS) tournaments to look forward to. There will be three tournaments in total, and in this article, we focus on the FFCS Asia online tournament. Here's everything you need to know.
FFCS Asia Prize Pool
The Free Fire Continental Series Asia tournament will feature a total prize pool of 300,000 USD.
Check out the prize pool distribution for the FFCS Asia below:
1st place - $80,000
2nd place - $50,000
3rd place - $30,000
4th place - $26,000
5th place - $22,000
6th place - $18,000
7th place - $16,000
8th place - $14,000
9th place - $12,000
10th place - $12,000
11th place - $10,000
12th place - $10,000
With 19 teams competing, 12 of those teams will get a share of the prize pool, so there's a lot at stake for the teams involved.
Format
The Free Fire Continental Series Asia will take place in two sections. First up, there will be a play-in section, where 12 teams will compete for five spots in the finals.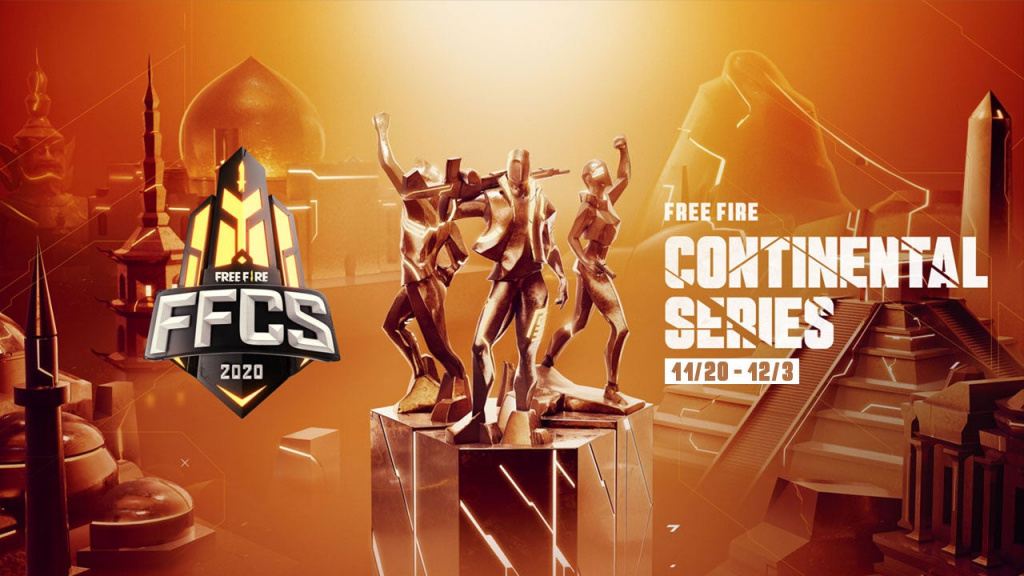 (Picture: 111dots Studios)
Both the play-in and the finals will feature six rounds of play to determine the top teams of the tournament. 
Teams
Teams from India, Vietnam, Thailand, Indonesia, Malaysia, Taiwan, and Pakistan will compete. Invited teams are the best throughout their regional leagues.
Direct Invite teams are:
Heavy
Geek Fam
EVOS Esports TH
EVOS Esports ID
我家狗會喝水
Total Gaming eSports
House of Blood 
These teams will be joined in the finals by the top five teams who make it through the play-ins.
Schedule
The Free Fire Continental Series Asia tournament will run from 22nd November 2020. The final is scheduled to take place on 29th November 2020. 
At the time of writing, the exact start time has not been revealed.
Earn Rewards
There will be some in-game rewards for celebrating the FFCS. 111dots Studios explain: "During this time period you'll be able to participate in FFCS content, and earn special in-game items to celebrate the tournament."
Learn more about all the in-game events and rewards in our dedicated Free Fire events article.
Free Fire Continental Series Asia: How to watch
You can watch all the FFCS Asia action on either the official Free Fire Esports India YouTube channel, which we've embedded below for your convenience.