Genshin Impact 2.1 is ready to hit the global servers on 1st September and will be bringing four new weapons to the game. Along with this, a ton of other content will also arrive, including new characters, areas, quests and more. 
miHoYo has recently revealed the complete details of all the upcoming weapons in Genshin Impact 2.1 that will be available in various Wishes and events. Here is the list of all of them, along with the complete information that you need to know.
Genshin Impact 2.1 - All new weapons
Genshin Impact 2.1 update will have one 5-star weapon and three 4-star weapons.
Engulfing Lightning Polearm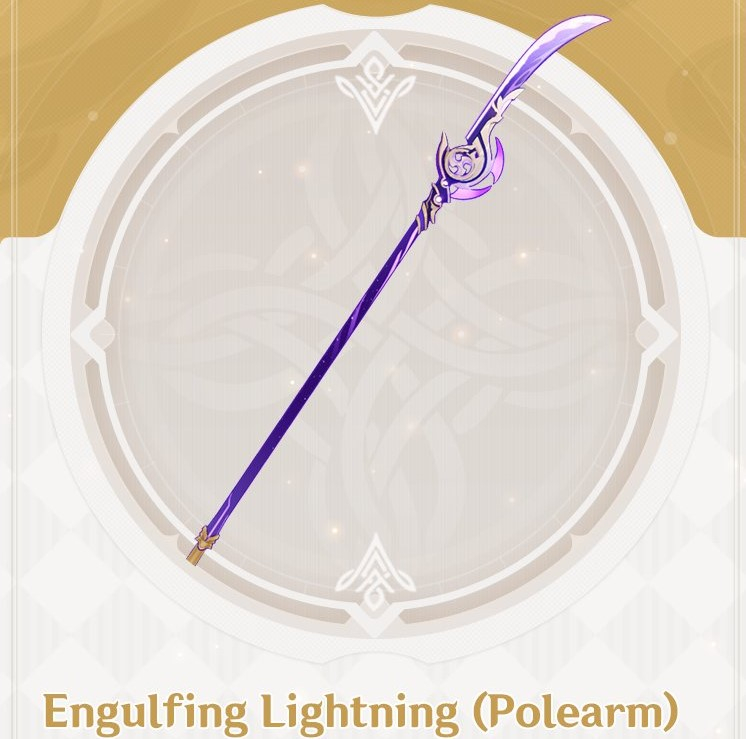 Engulfing Lightning Polearm is a 5-star weapon coming to Genshin Impact in the next patch. As per miHoYo, it is a naginata that is used to ''cut grass.'' Engulfing Lightning Polearm will be an event exclusive weapon, and players can obtain it from Weapon Wish Banner, which is expected to arrive in the first phase of Genshin Impact 2.0.
It increases ATK by 28 percent of Energy Recharge over the base 100 percent, and you can gain a maximum bonus of 80 percent ATK. In addition to this, Travelers will gain 30 percent Energy Recharge for 12s after using an Elemental Burst.
Luxurious Sea-Lord Claymore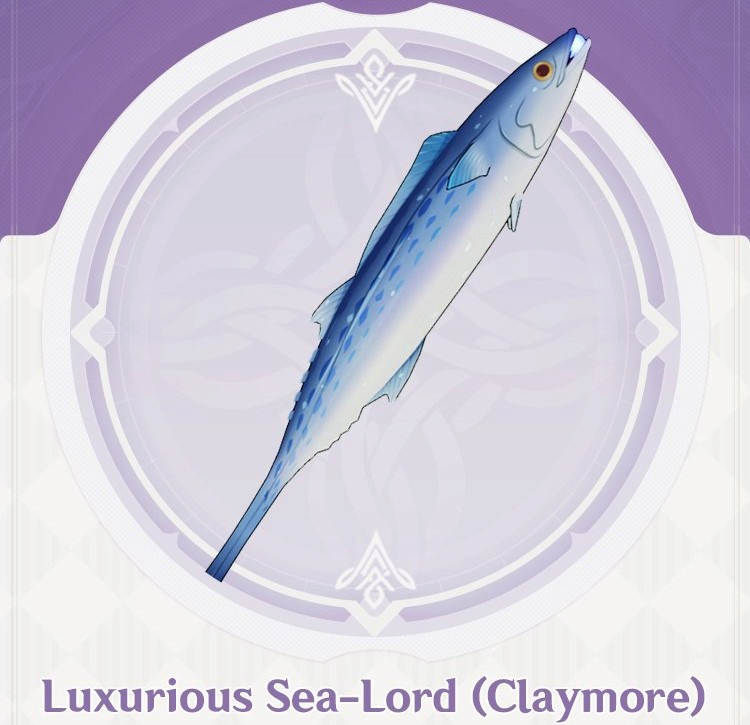 Luxurious Sea-Lord Claymore will be available to obtain exclusively from the "During the Moonlight Merriment event" along with its refinements materials.
It is a 4-star weapon that increases Elemental Burst DMG by 12 percent, and when Elemental Burst hits opponents, there is a 100 percent chance of summoning a titanic tuna that charges and deals 100 percent ATK as AoE DMG. This effect can occur once every 15s.
The Catch Polearm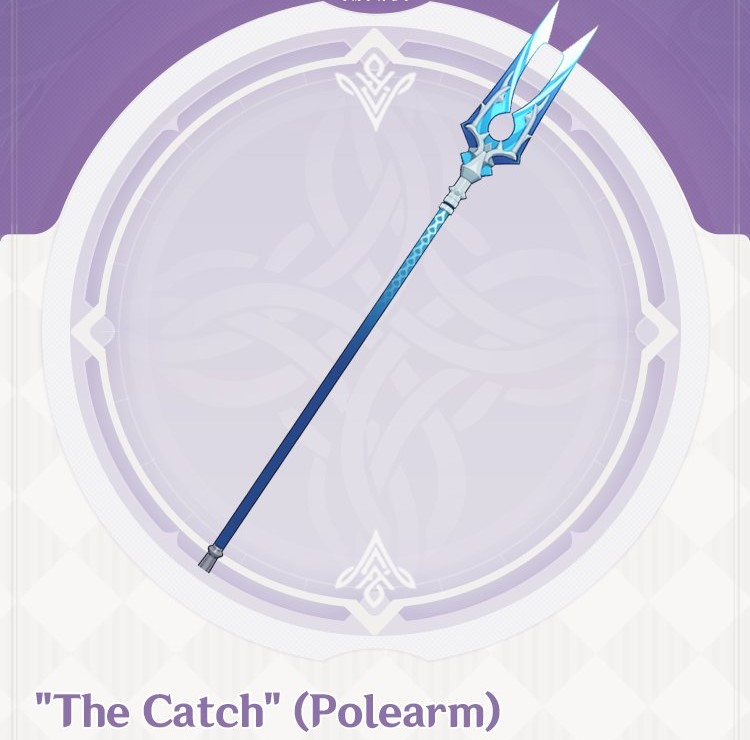 Travellers can exchange The Catch Polearm and its refinement materials at the Inazuma Fishing Association. It increases Elemental Burst DMG by 16 percent and Elemental Burst CRIT rate by 6 percent.
Predator Bow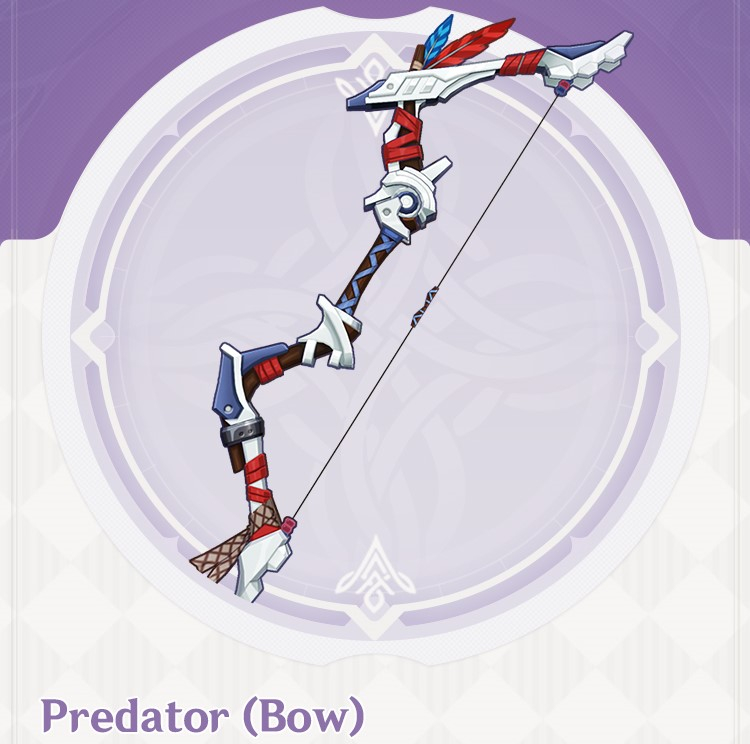 Predator Bow can be used on all platforms however its effect will only apply when playing on PlayStation and after the Genshin Impact 2.1 releases, PS4 and PS5 players with Adventure Rank 20 or above will receive it via the in-game mail.
While dealing Cryo DMG to opponents, character's Normal and Charged Attack DMG are increased by 10 percent for 6s. This effect can have a maximum of 2 stacks and in addition to this, when Aloy equips Predator, ATK is increased by 66.
In the meantime, don't forget to join our community of travellers on our Genshin Impact Twitter account, where you will find tips, tricks, guides, and more.