Genshin Impact's 2.1 Special Program has concluded, and with that, we have a pool of new content to talk about, starting with the two new islands added to the Inazuman map.
Inazuma's update in version 2.0 introduced only three of the six islands from the Inazuma region. Namely, the Narukami, Kannazuka, and Yashiori islands. But with the upcoming update, players will be able to explore new islands from this aquatic nation. 
Genshin Impact 2.1 update - Watatsumi and Seirai Islands, new POI and specialities

As mentioned earlier, Genshin Impact 2.1 update will add two new islands, these being the Watatsumi and Seirai islands. Each island will feature one world boss, a variety of Inazuma local specialities, new and old enemies, and much more.
Watatsumi Island
Starting with Watatsumi Island, this serves as the home of the resistance forces  This area is located at a considerable distance from the other islands of Inazuma, so Travellers can expect to see peculiar landscapes an unique culture, that somehwhat differs from that on Narukami Island.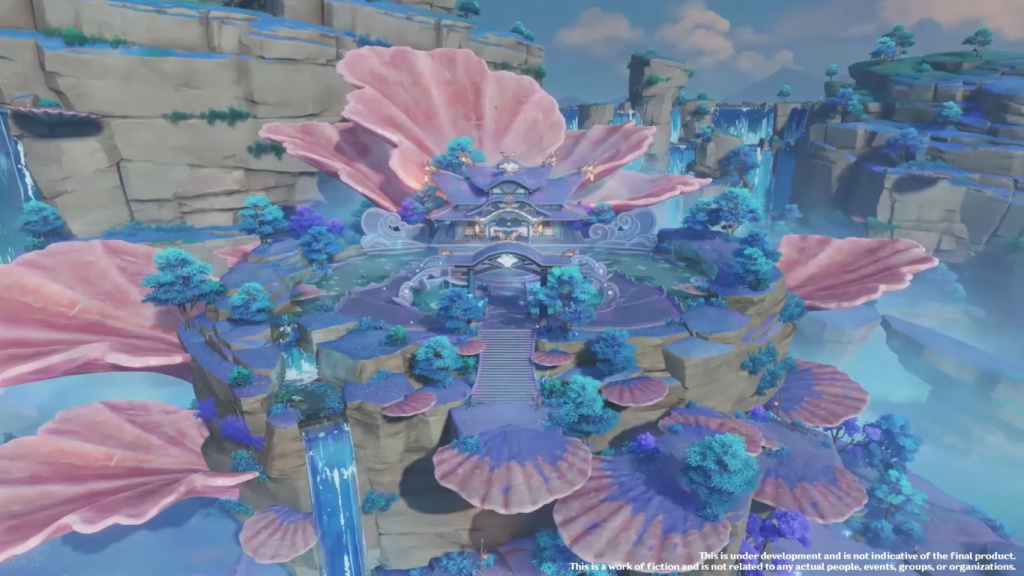 A key point of interest on Watatsumi Island is the Sangonomiya Shrine, which lies surrounded by mountains and misty waterfalls. The shrine serves as headquarters for the resistance forces, and exudes a dreamy aura. As they believe in the Great Serpent, their torii gates and the colours of the locals' garb are really unique.
Its local speciality are the Sango Pearls, precious pearls that grow in the coral of Watatsumi, with a cool sheen like that of the moonlight. These are used as Ascension Materials for Sangonomiya Kokomi.
Seirai Island
Now, the second area coming in 2.1 will be Seirai Island. This island is constantly enveloped by violent storms, having a strange and gloomy atmosphere so people seldom ever set foot on this place.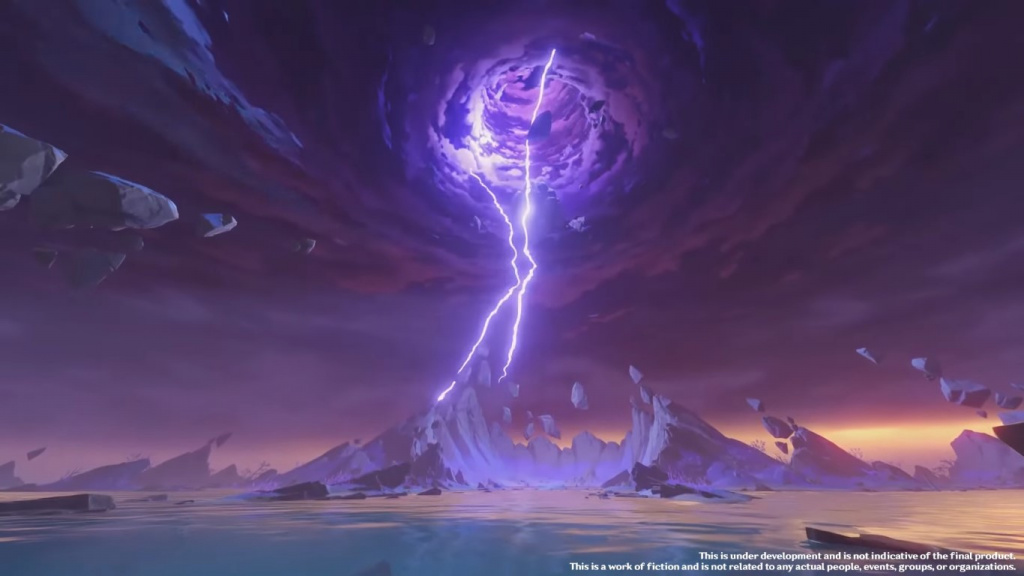 The island's ramshackle villages, withering trees, and abandoned shrines all seem to tell the sad history of this area.
Its local speciality are the Amakumo Fruits, a special fruit of the Amakumo Grass, which grows on Seirai Island, which if you hold it them to your ear, you can hear them crackling with a tiny electric current. These are used as Ascension Materials for the Raiden Shogun.
Genshin Impact 2.1 update - World Bosses locations

The two new world bosses players will find on both islands are the Thunder Manifestation, aka Electro Oceanid, and the Hydro Hypostasis.
Players can find the Thunder Manifestation boss on Seirai island near the Amakumo Peak area.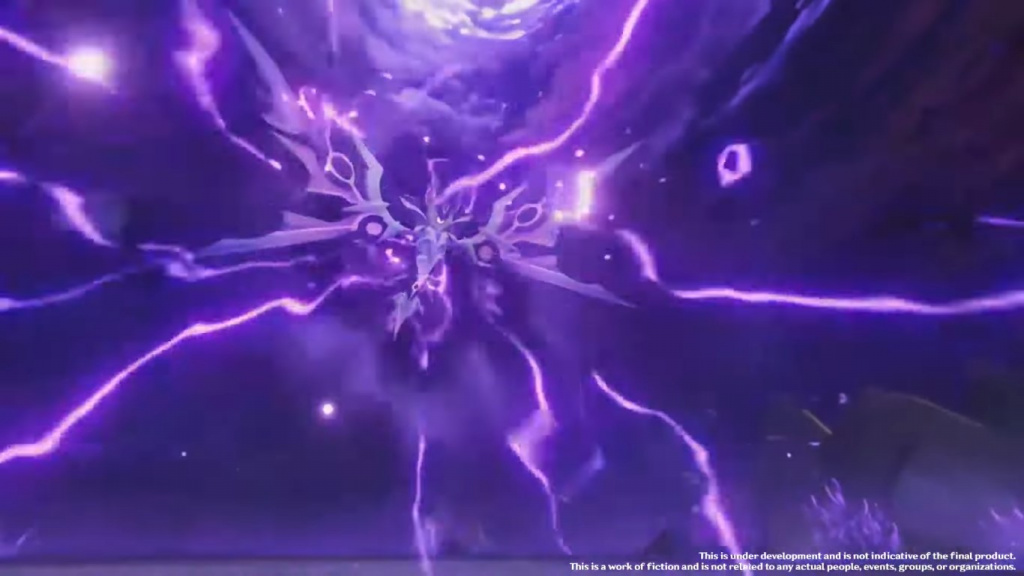 The Thunder Manifestation boss will drop the new Storm Beads ascension item that players can use to ascend the upcoming characters, Kujou Sara and the "Raiden Shogun" Baal.
Alternatively, players can find the Hydro Hypostasis boss on the Watatsumi island northeast of the Sangonomiya Shrine.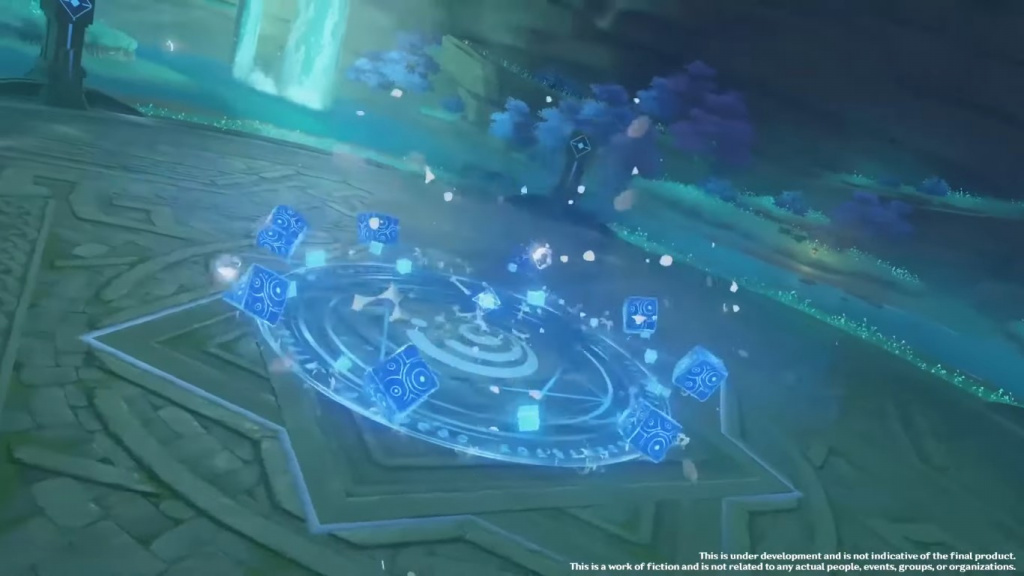 Similarly, the Hydro Hypostasis boss will drop the Dew of Repudiation ascension material that players can use to ascend Sangonomiya Kokomi.
Genshin Impact 2.1 update - additions and new features
Before we end, here is a brief detail on everything new coming with Genshin Impact's 2.1 update.
Inazuma: Two major islands and a new Archon Quest.
Four new playable characters: the Raiden Shogun, Sangonomiya Kokomi, Kujou Sara, and Aloy.
New Trounce Domain Boss Signora & new boss enemies.
Moonchase Festival in Liyue bringing various seasonal events and rewards.
Fishing gameplay introduced across Teyvat.
Genshin's 1st Anniversary event with 10 Free Intertwined Fates through Daily Login rewards & Double Crystal bonus reset.
Genshin Impact's 2.1 update will be available on 1st September. We will add more details on the islands as we move closer to the launch date.
For more tips, tricks and guides, don't forget to join our community of travellers on our Genshin Impact Twitter account.
Header image via miHoYo.