The latest update to Genshin Impact brought with it a lot of new events, and with the Windtrace minigame event currently running, let's start looking at the next special challenge that will arrive soon, where you will have the opportunity to obtain many rewards by assembling the best team possible.
Battlefront: Misty Dungeon gameplay details
In this event, there will be six challenges available with different themes to complete, but you can only use characters from a set pool specifically for the event. During these quests, your team will not be able to form Elemental Resonances, and food and potions in your inventory will not be accessible.
To have access to this event, you have to have an account with Adventure Rank 20 or above.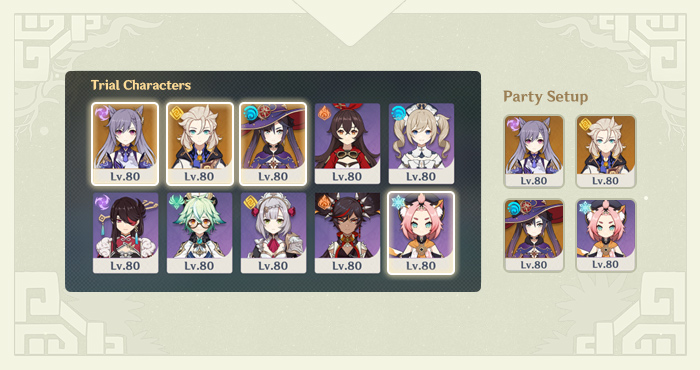 (Picture: miHoYo)
For this event, a special feature will let you choose any character of the pool even if you don't own it in your account, however the trial character's default Constellation level will be Lv. 0.
Before each quest, you will get the chance to preview the monsters you will encounter, as well as some tips and tasks to do, so you can choose the characters that better fit the conditions of the trial.

(Picture: miHoYo)
To complete each trial, you will need to activate all three Ancient Runs within the time limit, to gain access to the Final Challenge. Around the trial, you will find Benediction mechanics which allow players to obtain certain bonus effects and make it easier to complete them. These can also be chosen before the start of any trial.
(Picture: miHoYo)
There are also some automated weapons systems that will detect and attack any intruders. To deactivate them, you will need to use the appropriate elemental reactions on these so you can disable their attacks for a moment.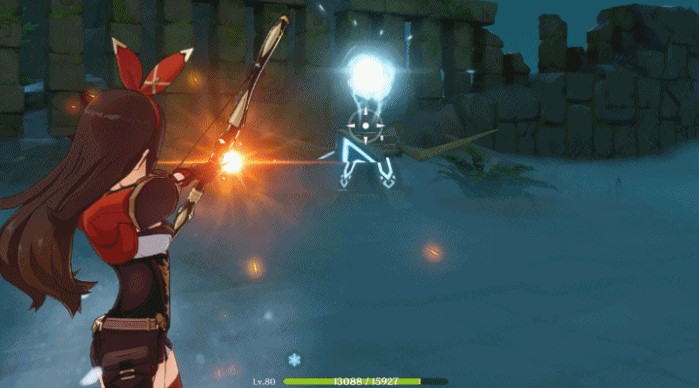 (Picture: miHoYo)
By completing these trials, you will obtain rewards like Primogems, Hero's Wit, and Talent Level-Up Materials. There is a total of 420 Primogems to be earned - 70 from each trial.
The Battlefront: Misty Dungeon event will be available on 21-31st May 2021.
Don't forget to follow our dedicated sections for more  Genshin Impact guides, updates, news, and more.