If there is something that has stood out within Genshin Impact since its launch is its wide variety of weapons, which allows you to have different combinations and options according to your preferred combat style, or depending what you need to complete in quests and challenges.
In this guide, we will list some of the best polearms currently available in Genshin Impact through its gacha system.
Best polearms in Genshin Impact
Primordial Jade Winged-Spear

(Picture: miHoYo)
Being the main weapon of the Xiao, the Conqueror of Demons, and one of the most recent additions during the Lantern Rite update, this polearm boasts being the best available in the game so far.
It allows that when hitting any enemy with it, your ATK percentage increases by 3.2/3.9/4.6/5.3/6% for six seconds, being an effect that can be stacked up to seven times. Maxing out your stacks will increase the amount of DMG you make by 12/15/18/21/24%.
Skyward Spine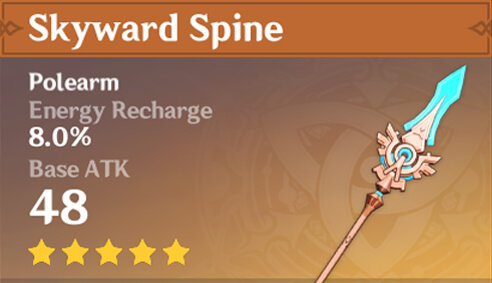 (Picture: miHoYo)
Like the Skyward Blade, both have a celestial origin that goes back to the times when Dvalin still lived with the people of Teyvat, before being known as Stormterror.
This polearm allows you to passively increase your CRIT Rate by 8/10/12/14/16% and the Normal ATK SPD by 12%.
Additionally, when dealing damage to any enemy with normal or charged attacks, you will have a 50% chance to trigger a vacuum blade, which deals 40/55/70/85/100% of ATK as DMG in an area.
Staff of Homa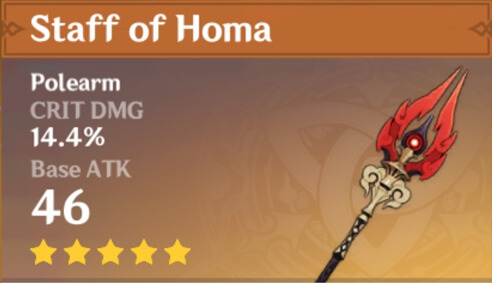 (Picture: miHoYo)
This polearm was recently added to the game through this month's Epitome Invocation banner, being the essential weapon of the next Genshin Impact character, Hu Tao.
Carrying it with you will increase your maximum HP by 20%, in addition to increasing your ATK based on 0.8% of the wielder's Max HP.
Its main effect allows that when the wielder's HP is less than 50%, its ATK bonus will be increased by an additional 1% of Max HP.
Vortex Vanquisher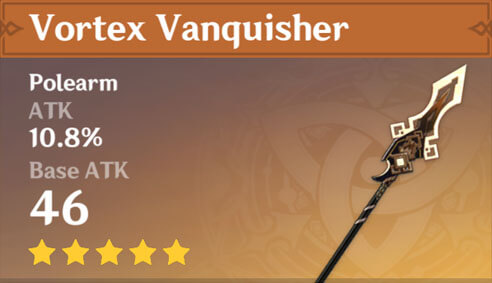 (Picture: miHoYo)
Being the polearm of choice for Zhongli, it allows to increase the defensive statistics of its wearer substantially, giving durability and resistance against any enemy.
The Vortex Vanquisher will increase the strength of any shield by 20%, in addition to increasing ATK by 4% when hitting nearby enemies with attacks, being a stacking effect up to five times.
Also, when carrying a shield with you, the ATK increase will be multiplied by 100%.
Favonius Lance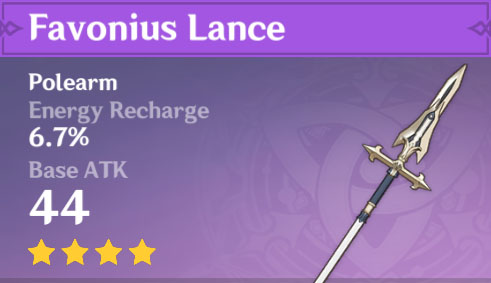 (Picture: miHoYo)
This weapon is characterized by having the lineage of the Knights of Favonius, groups of soldiers in charge of keeping the peace in Mondstadt, making it a light polearm but with powerful impacts.
The Favonius Lance allows that when you hit your enemies with CRIT attacks, you will have a 60/70/80/90/100% probability of generating Elemental Particles, which will provide 6 Energy to be able to have your elemental abilities at hand in less time.
Polearms can become one of the best weapons in the game thanks to their great speed and incredible damage, however the fact that there are only 3 characters that use these in the game, means these are not in the spotlight as they should be, being a combat tool more than destructive.
Polearms are far from the only weapons in Genshin Impact. If you much prefer to put your enemies to the sword, check out our best swords in Genshin Impact.