Genshin Impact's 2.1 update will add four new playable characters to the existing roster. The characters we are talking about are the "Raiden Shogun" Baal, Kujou Sara, Kokomi Sangonomiya, and Aloy from Horizon Zero Dawn.
Most of the players in the Genshin Impact community already know how to get Aloy, but for the other three, there has not been much information. Now, thanks to the Genshin Impact 2.1 Special Program we can finally confirm the banner schedule for these upcoming characters.
Event Wish featured for Genshin's 2.1 update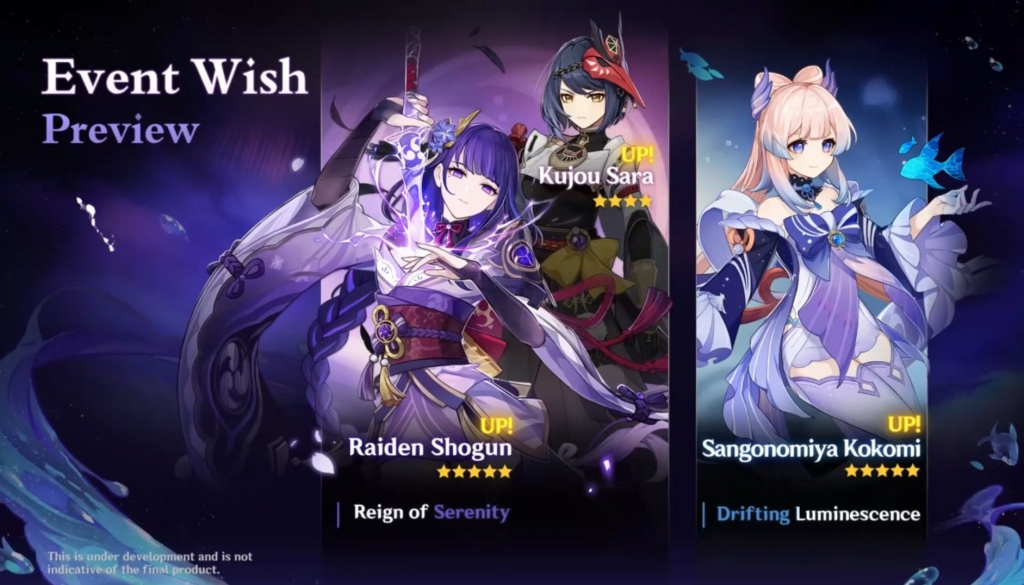 Baal's character event wish banner, "Reign of Serenity," will officially release in the first half of the 2.1 update on 1st September, along with Kujou Sara as a featured four-star character on on the Shogun's banner. 
The Raiden Shogun will be a five-star Electro user in Genshin Impact whose weapon of choice is a Polearm. She is the Electro Archon, one of The Seven, and she can use a Katana sword whilst her elemental burst is active. 
As for Kujou Sara, she is also an Electro user and a bow wielder. She is expected to be a great support for Baal, and she can also be used in a variety of team compositions.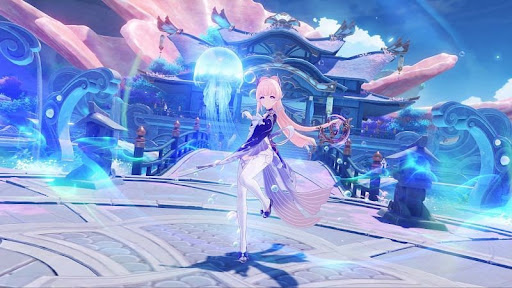 Sangonomiya Kokomi's character event wish banner, "Drifting Luminescence," will be available in the Phase II of the Genshin Impact 2.1 update, on 22nd September.
Kokomi is a five-star Hydro user in Genshin Impact whose weapon of choice is Catalyst. She currently leads the Sangonomiya resistance group against the Electro Archon from her base in the shrine withing the Watatsumi Island.
Don't forget to follow our Genshin Impact dedicated section packed with guides, updates, news, and more