Genshin players are currently enjoying some of the content added as part of the 2.3 update, as they await the release of Phase II with its debut of the "Canine Warrior" Gorou and "Hanamizaka Heroics" Arataki Itto, two new characters from the Inazuma region.
But as we look further ahead, new details have started to emerge around the 2.4 update, thanks, in large part, to information from the closed beta.
Expected in the update are two new characters, along with a powerful weapon for both of them, and a series of banners that are sure to excite fans of miHoYo's gacha-RPG.
Introducing Shenhe and Yun Jin, origins and skills
As confirmed by miHoYo on 22nd November, "Lonesome Transcendence" Shenhe and the "Stage Lucida" Yun Jin will be added to Genshin Impact's playable roster in the 2.4 update.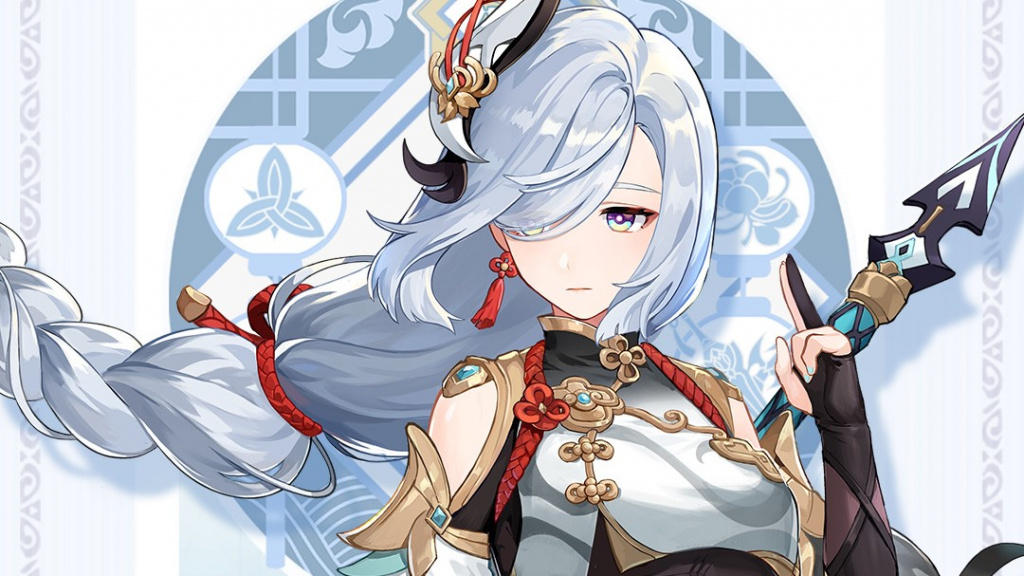 While both of these arrivals were already teased during the course of v2.3, we have more details than ever about these Polearm characters.
First, Shenhe will be a Cryo character who comes from a family connected to a clan of exorcists, with a unique constitution, an immensely strong will, and a talent for adepti arts, all of which have won her the acknowledgement of the adepti.
Her skills will be based on giving Cryo effects to nearby party members, so your allies will deal Cryo DMG in different manners, based on whether the skill button is tapped or held down, along with a powerful AoE burst that debuffs enemies, making them more vulnerable to Cryo attacks.
Then we have Yun Jin, a versatile Geo character whose attacks are based on martial arts, however, she is mostly known for being the director of the Yun-Han Opera Troupe, and a famous figure in Liyue Harbor's opera scene.
As with most Geo characters, her skills will be focused on creating strong shields to deal with hordes of enemies around you.
Her burst will buff your character's power, by dealing AoE Geo DMG and activating a limited-time effect that increases the damage dealt by a percentage of Yun Jin's current DEF, when dealing Normal Attack DMG to enemies.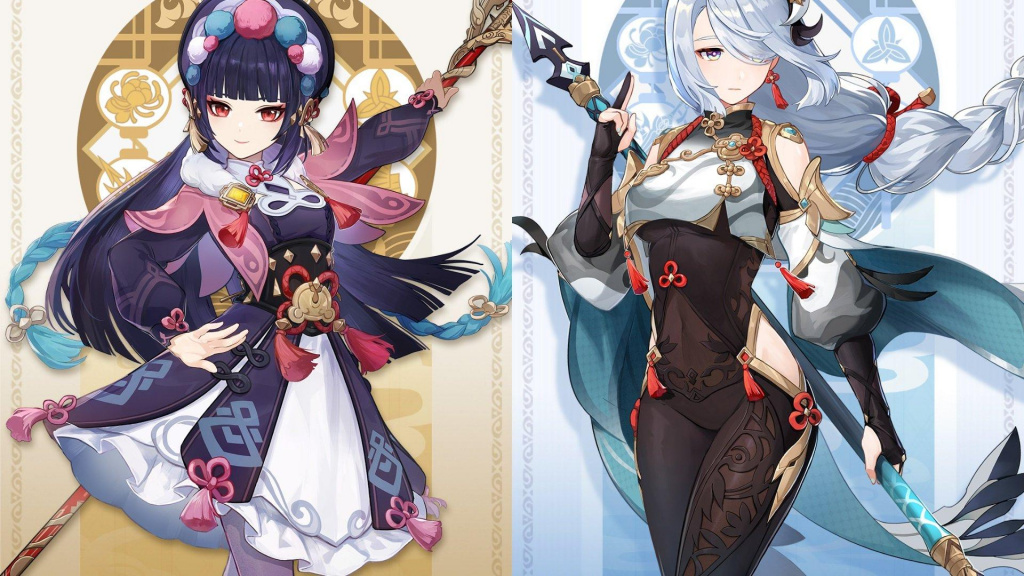 To set up their arrival, players will enjoy a new Story Quest, in the case of Shenhe, and a new Hangout Event for both Yun Jin and Ningguang.
New 5-star polearm, the Calamity Queller
As it's the case for all new characters, a new weapon for them will be available in the game through the Epitome Invocation banner, the 5-star Calamity Queller polearm.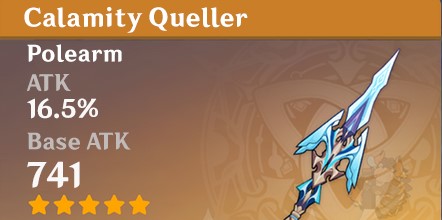 With a Base ATK of 49 (up to 741 at max level), and a bonus ATK% of 3.6% (up to 16.5% at max level), this polearm comes with a special passive that increases Elemental DMG by 12/15/18/21/24%.
Also, when activating an Elemental Skill, the bearer will obtain another effect for 20 seconds, which for every second passed, will increase ATK by 3.2/4/4.8/5.6/6.4%. This effect can stack up to six times, and when the characters with the weapon are off-field, this effect will be doubled.
To ascend this weapon to the max, you will need Mist Veiled Lead Elixirs, Mist Grass Pollen, Whopperflower Nectar, and Mora.
Featured characters banners for Genshin Impact 2.4
Last but not least, let's take a look at the banners for this update. So far, it's been confirmed the first banner of the 2.4 update will feature both Shenhe and Yun Jin and they will run concurrently.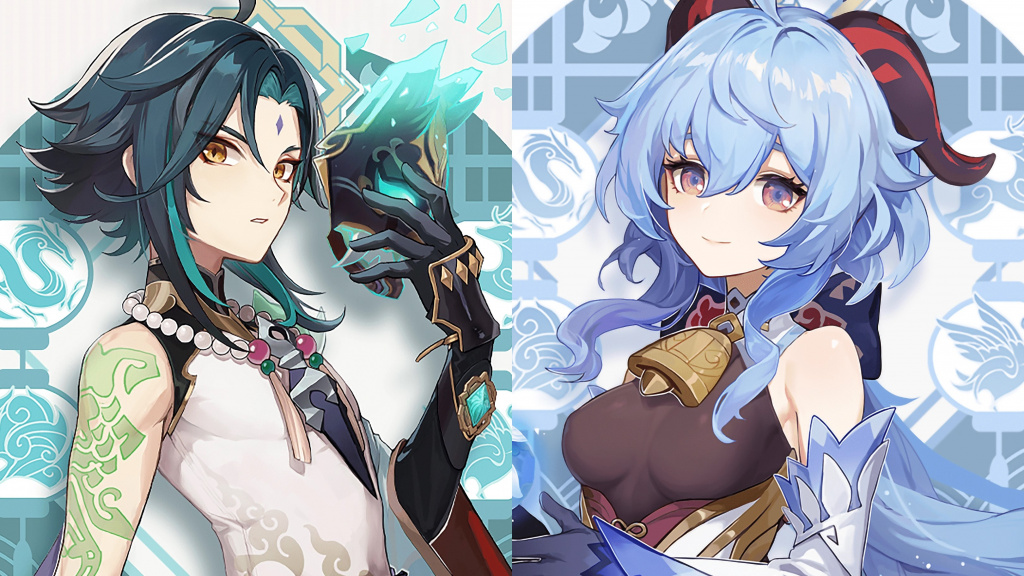 As for the banner for Phase II, due to the re-run of the Lantern Rite event, rumours abound about the reappearance of both Xiao and Ganyu, two of the most powerful characters in the game.
Genshin Impact's 2.4 update is set to release on 5th January 2022.
Don't forget to check our dedicated Genshin Impact section, where you can find all the news, guides, and previews you desire, as well as our Genshin Impact Twitter account.
Featured image courtesy of miHoYo.