Genshin Impact's
2.4 update
is just a few days away, while players are now getting ready to enjoy some of the new features this will bring with it, such as the return of
the famous Lantern Rite festival
, and the debut of
the Enkanomiya region
.
As we already covered recently, one of the new additions to the game's roster will be the powerful and mysterious "Lonesome Transcendence" Shenhe, a character known for being the disciple of the Cloud Retainer adeptus, exiled in the Liyue mountains as she was cursed by a calamity fate.
So to set up her arrival, miHoYo has announced a new web event where players will help her prepare for her next adventure, in a series of special training with valuable rewards at stake.
The Crane in the Clouds: How to Join and all Tasks
To take part in The Crane in the Clouds web event, you must have a miHoYo account, as well as a character with an Adventure Rank 10 or higher on any of the game's servers.
Once you have everything ready, you must enter this website, log in to your miHoYo account, and select your current server and character. In case you play on either a PS4 or PS5, you will have to enter from the Mail section within the game's menu.
You will have to click the orange button below the event's title, which will take you to a special animation featuring Shenhe talking to you about the lessons she has to complete, by orders of her adepti teachers.
Right after this, you will be able to interact with a giant scroll in which you will find some clues, to help Shenhe finish all her different tasks.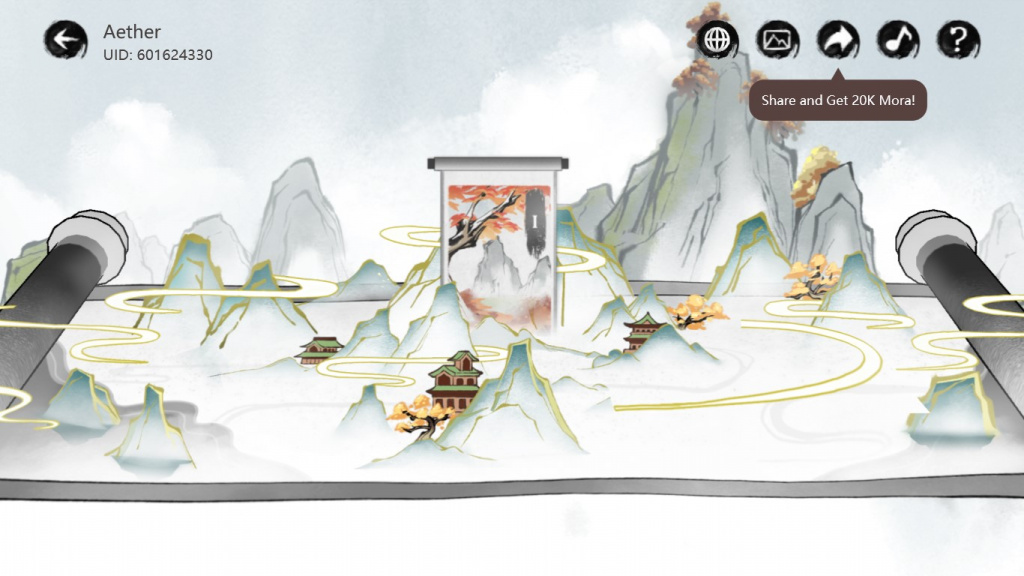 Here, you will be asked to share the event to reveal some of the clues, as these will be occasionally hidden or illegible. Now let's go on with the tasks.
For the first one, you will find three different sigils found around the stone table where Shenhe is sitting down. To complete this, just click on any of the sigils when these start to shine, so she can write them down and move on to the next one.
Once you finish, the next task will be unlocked in the scroll. Again, you must share the event to reveal the next clue. In this case, Shenhe will have to collect divine herbs, as a way to relax a little from the stressful writing.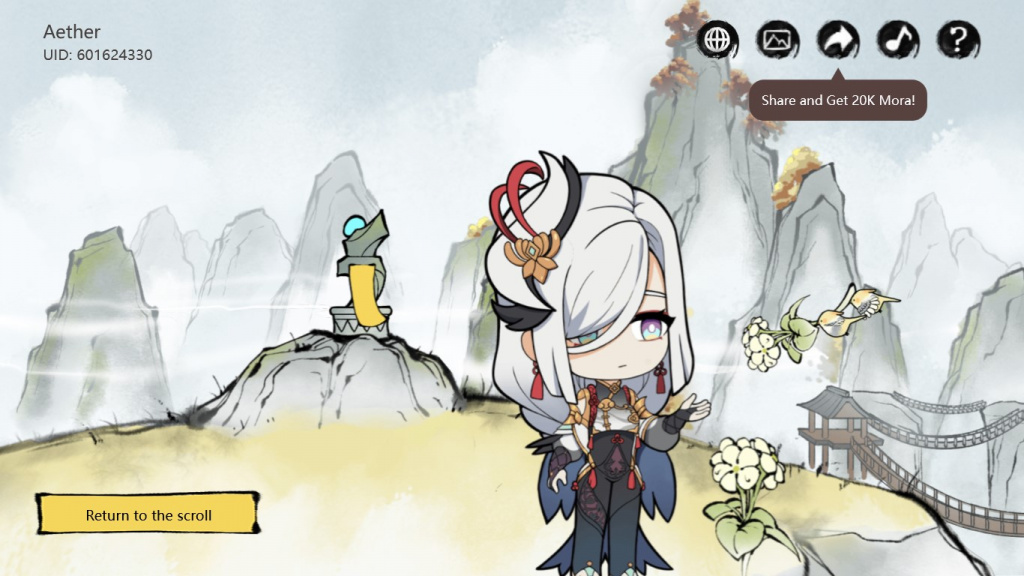 Click on each of the Qingxin flowers on the floor, do the social media interaction, and this task will be finished. Now go back to the scroll to start with the third task.
Again, you will have to follow the same steps to reveal the clue, and this time, you will have to help Shenhe get through her meditation process. So for this, you must click each of the dark spots that appear around the screen until all of them are gone.
The Crane in the Clouds: Rewards
When you finish with this, Shenhe's training will be over and by this point, you will have already collected 40 Primogems, 3 Shivada Jade Fragments, and 2 Mystic Enhancement Ores, after helping her with all of these tasks.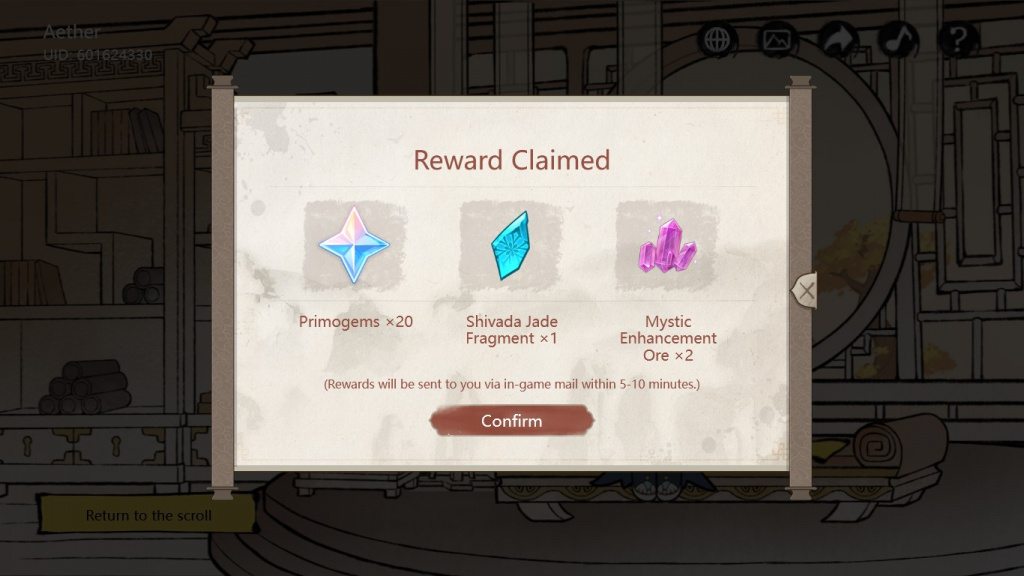 Besides, there is also a couple of extra rewards you will have the chance to collect.
First, you must go back to the scroll after you finish with everything, so you can get your hands on an amazing Shenhe wallpaper available for download, and last but not least, don't forget to share the event on your social media to get 20,000 Mora for free.
The Crane in the Clouds web event will be available from now until 4th January.
Check out our dedicated Genshin Impact section, where you can find all the news, guides, and previews you desire, as well as our Genshin Impact Twitter account.
Featured image courtesy of miHoYo.