He may have his nose in a book more often than not, but Xingqiu can enable your team with the best of them. Added damage, healing and damage reduction make Xingqiu a great supportive addition to any Genshin Impact team comp, even if his DPS options are lacklustre.
Genshin Impact Xingqiu guide
Weapons
First up, here are some of the better weapon options available to Xingqiu. Generally speaking, if it has your Elemental Skill or Burst up more often, it's worth considering!

Sacrificial Sword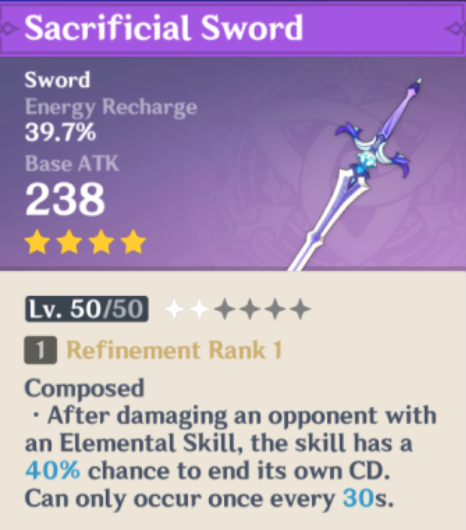 (Picture: miHoYo)
The weapon to ensure you have Rain Swords up and active nearly permanently. Between Energy Recharge to keep Elemental Burst uptime high and the Composed ability semi-regularly refunding your Elemental Skill, Sacrificial Sword really empowers Xingqiu as an Enabler and Support.
Skyward Blade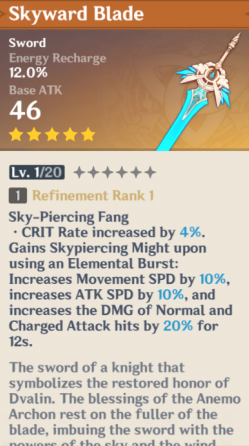 (Picture: miHoYo)
A more aggressive choice than Sacrificial Sword, Skyward Blade trades out more Elemental Skill uses for significantly more burst damage via Sky-piercing Fang. If you want Xingqiu to offer more bite to your team, this is the weapon for you. Highly recommended for a Burst Carry build.
Favonius Sword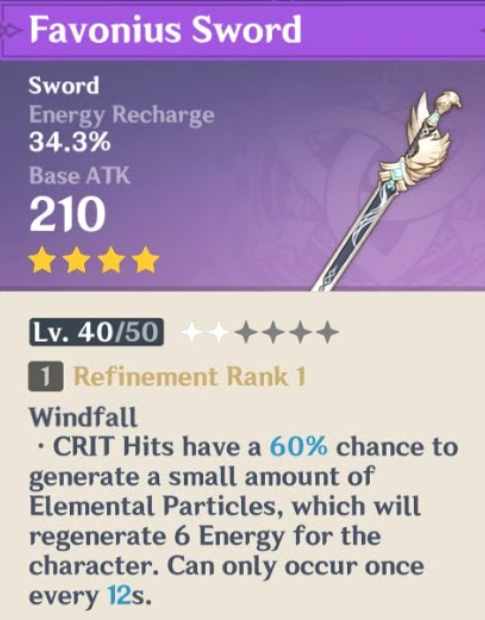 (Picture: miHoYo)
A last option we'll dive into in-depth is the Favonius Sword. In many ways, it's a less balanced Sacrificial Blade that heavily favours Xingqiu's Elemental Burst. It means less consistent Rain Sword uptime, but more Rainbow Bladework (and therefore added Hydro procs) for your active character. A great choice for a heavy Enabler focus.
If you can't get your hands on any of these choices, Skyrider Sword is a decent 3* choice that will tide you over.
Artifacts
Much like with his weapon choice, Xingqiu's best artifact builds focus on keeping his abilities up as often as possible, or empowering them (and therefore his team) more when they are used.
To that end, there's a strong recommendation for running a 2/2 split between The Exile and Scholar for 40% Energy Recharge, and therefore a huge decrease in Elemental Burst downtime. An alternate avenue is Full Instructor for improved team-wide Elemental Mastery, to make the most out of Xingqiu's consistent off-field Hydro procs.
A more aggressive, Burst Carry option is to go for Full Noblesse Oblige or a 2/2 split with a 20% Energy Recharge set. Noblesse Oblige's +20% Burst DMG buff, with a team-wide ATK amp from the 4-piece set is great if you want to make Xingqiu into more of damage threat, increasing his power during, and in the window after, his Elemental Burst.
A last thought is to bring in a 2-piece Maiden Beloved paired with a 20% Energy Recharge set. You'll lose out on a fair amount of damage and enabling options, but it will bolster Xingqiu's somewhat middling healing.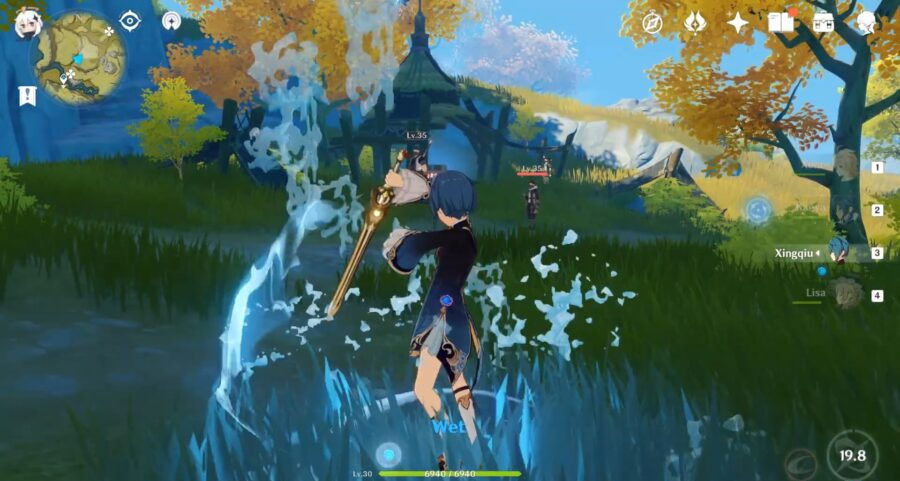 (Picture: miHoYo)
Artifact Stats
For all that Xingqiu isn't built to be a primary damage threat, his abilities all scale off damage. In particular, Hydro DMG, so make sure you get that Hydro DMG Goblet! As for the full stat list, here's what you're looking for:
Stat Priorities
Energy Recharge
Hydro DMG Goblet
Crit Rate Circlet
ATK Hourglass
Play Patterns
Xingqiu is all about setting up his team for success. He does that best by having Rain Swords active as often as possible. Both his Elemental Skill and Burst will surround the active character in Rain Swords that act as a buffer against damage. They absorb damage on hit, shattering and healing the active character for a modest amount via Hydropathic to boot.
While his Elemental Skill only activates Rain Swords, Xingqiu's Elemental Burst, Guhua Sword: Raincutter also activates Rainbow Bladework which adds a consecutive Hydro DMG attack after every one of your active character's normal attacks. That means both more damage for your DPS character and easy access to Elemental Reactions like Vaporise and Electro-charged.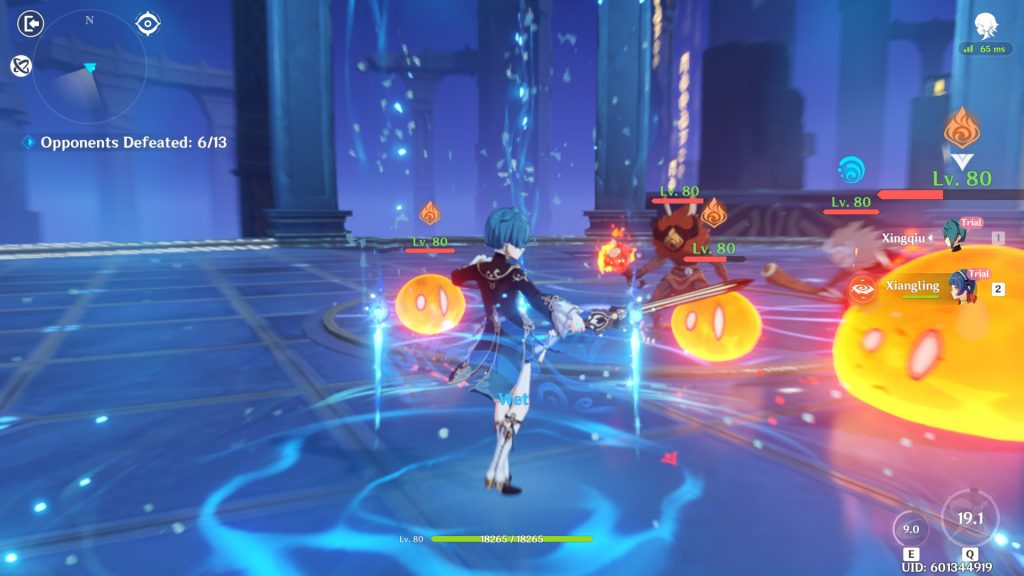 (Picture: miHoYo)
This is Xingqiu's true strength. While his healing potential is middling, the combination of 25~% damage reduction from Rain Swords and additional Hydro DMG on-hit from Rainbow Bladework makes Xingqiu fantastic set-up for DPS characters to go wild.
Read more: Genshin Impact Noelle guide: weapons, artifacts, and more 
Pair him up with the likes of Diluc, Razor or Chongyun to really empower their own consistent element applications. Fischl is another strong option to double down on enabling a DPS, as are Xiangling, Qiqi and other potent enablers.
Hope you've brought the umbrella, 'cause you're ready to fight in the rain. Hit 'em hard, Traveller.