Genshin Impact 2.6 beta is rumoured to start on 18th February 2022, and new information for Kamisato Ayato appears to have corroborated previous leaks detailing his combat abilities.
These leaks have been hotly discussed and theorised among members of the Genshin Impact community ever since his low-profile "appearance" in Itto's Character Teaser trailer last year.
Notably, the leak was branded "questionable" at the time of writing, so it's best to take this information with a pinch of salt until it is verified. Nevertheless, here's what we know about Kamisato Ayato's abilities, Elemental Skills and Burst so far.
New Genshin leak details Hydro infusion and Burst buff
Kamisato Ayato is a 5-star Hydro character who will be wielding a katana blade, suggesting that he'll be a Sword user like his younger sister, Ayaka. Ayato has pledged to bring prosperity to Inazuma through his role as the Yashiro Commissioner and head of the Kamisato Clan.
"The game of politics is fraught with peril. My Lord does not take any joy in these 'battles.' For him, it's just... a matter of duty" — Thoma

â—† Kamisato Ayato ‧ Pillar of Fortitude
â—† Head of the Kamisato Clan
â—† Hydro
â—† Cypressus Custos#GenshinImpactpic.twitter.com/IFLNmM7PHl

— Genshin Impact (@GenshinImpact) February 4, 2022
Despite his busy schedule and low-profile presence, Ayato has received ounces of support and loyalty from those familiar with his reputation. This reflects his skills and abilities as he rarely showcases or utilises them in public.
Nevertheless, his skills and abilities have been the topic of discussion online for months as the recent leak looks to explain what his Skill and Burst buff will do in Genshin Impact.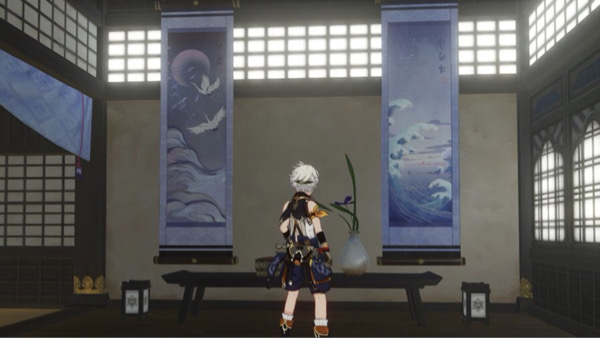 His Elemental Skill (Shuumatsu Art - Cicada Shell) will allow him to summon an empty shell bearing his likeness, which taunts enemies as he dashes sideways across the battlefield. Additionally, the latest leak suggests that Ayato's Elemental Skill will have a Hydro Infusion, increasing his ATK range and AoE.
We know that Ayato's Elemental Burst (Kamisato Art - Cross Spear) fires a targeted Hydro attack that sends a downpour of water onto his enemies. This inflicts plenty of Hydro DMG as it decreases their Hydro resistance.
[Questionable]

Ayato's E has hydro infusion and increases his ATK Range and AoE
Ayato's Q creates an area which does dmg, all members standing within that area will have ATK speed increased

He may have extra details missing here so wait for the beta for the full details

— UBatcha (@Ubatcha1) February 10, 2022
The same leak mentions that his Burst will gain a buff which increases ATK speed for team members within the AoE while inflicting Hydro DMD to enemies. Additionally, once he uses his Elemental Burst, it will reset the cooldown counter.
An old leak dating back to November 2021 suggests that Ayato will have a passive that will decrease the cooldowns of his team members' Elemental Skill. This passive is rumoured to have four levels which continuously increases his ATK stats.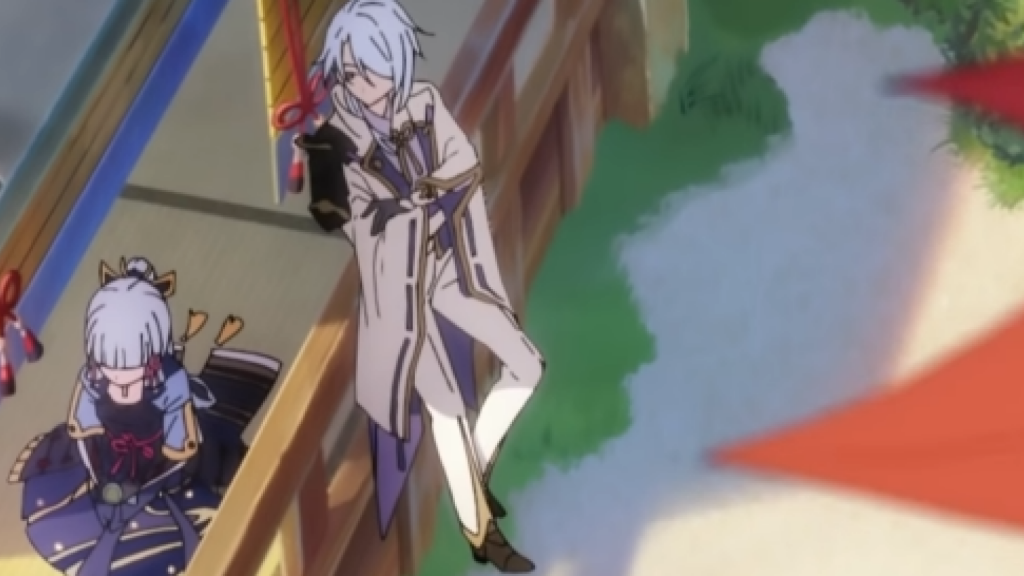 We can expect more information about Ayato's weapons, constellation, ascension materials and more from the 2.6 beta. For now, we'll keep you updated on the latest news and developments on Kamisato Ayato.
Featured image courtesy of miHoYo.