With the Genshin Impact 2.3 update, bringing in new events, weapons, enemies, the Slumbering Court domain, a new world boss and more, there's a whole lot of content for Travellers to sink their teeth into. Thanks to the Shadows Amidst Snowstorms event, there's also a new weapon refinement material, called Alkahest, for players to acquire.
In this guide, we tell you exactly how you can get your hands on some Alkahest, what it costs, and what players can use it for.
How to get Alkahest in Genshin Impact 2.3
Genshin Impact players can get Alkahest exclusively from the Shadows Amidst Snowstorms event.

To get some Alkahest, simply head to the event's shop and purchase it for 400 Snowstrider Emblems each. Players can purchase a limit of two Alkahest at a time with Snowstrider Emblems, so how do you get more?
Well, after completing the Mysterious Challenge, you can also exchange Mysterious Emblems for more Alkahest.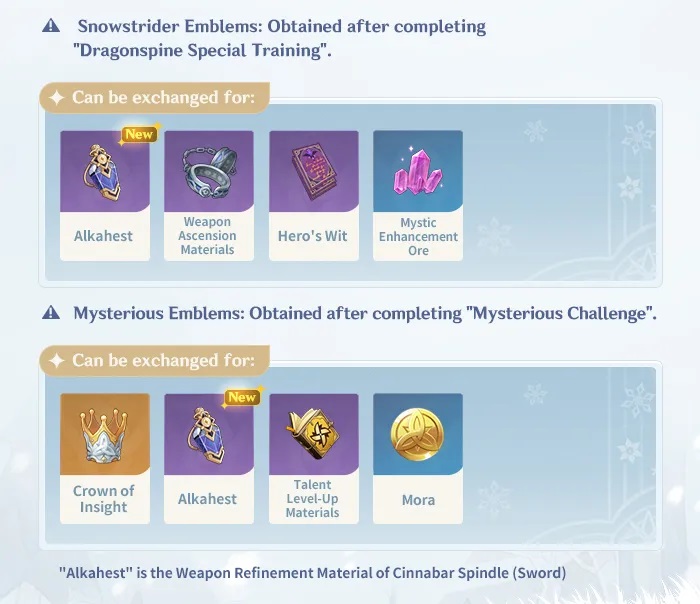 If you don't know how to get Snowstrider Emblems, well, then we've got you covered with a complete guide to the Shadows Amidst Snowstorms event for Genshin Impact 2.3.
Alkahest details and how to use it
The in-game lore for the Alkahest material reads: "A silver substance shining with an otherworldly light that is a deadly corrosive poison to things of this world. And yet it also has the power to sublimate matter..."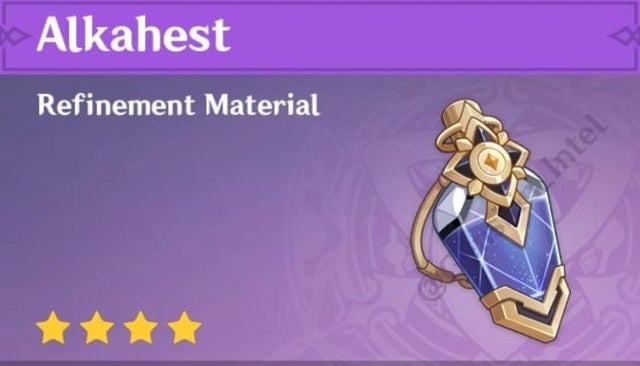 Alkahest is a weapon refinement material used to refine the Cinnabar Spindle sword, increasing its rank in the process (up to Rank 5) 
After you've acquired some Alkahest, you can simply head into your inventory, select the Cinnabar Spindle, and click on "Refine" right at the bottom.
As you can see from the image above, using Alkahest to refine the Cinnabar Spindle increases the Spotless Heart effect, as the Elemental Skill DMG can see an increase of up to 80% of DEF stats once reaching Refine Level 5.
It should be well worth it for Travellers investing in this brand-new weapon.
Don't forget to check our dedicated Genshin Impact section, where you can find all the news, guides, and previews you desire, as well as our Genshin Impact Twitter account.
Featured image courtesy of miHoYo.