Since its arrival, the Lantern Rite has managed to captivate many of Genshin Impact's players, both for its new content and also for its missions and rewards.
This time, continuing with the main missions of the event, we bring you the guide for the third and last act of the Lantern Rite, which will be available once you have completed the quests The Origin of the Lanterns and Currents Deep Beneath the Lantern.
Light Upon the Sea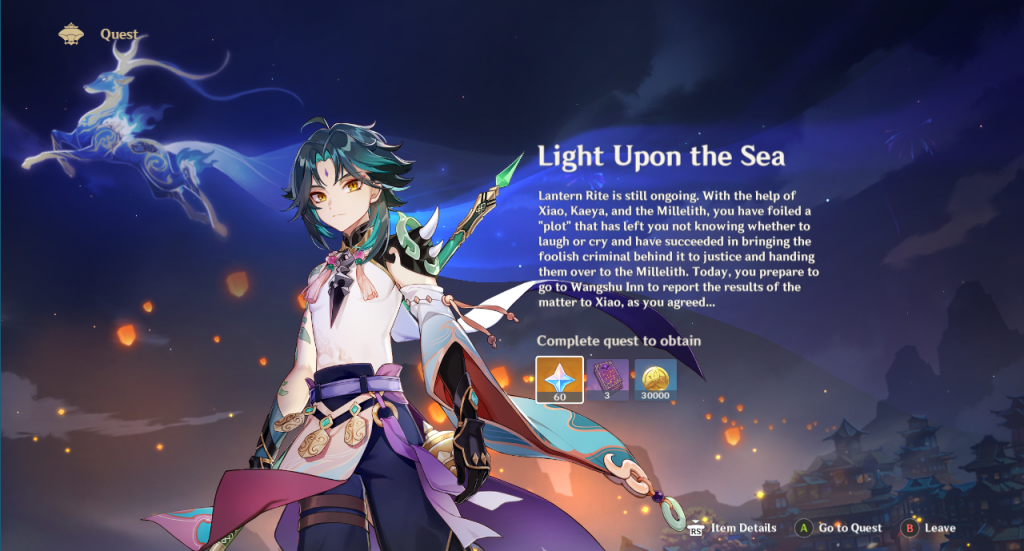 (Picture: miHoYo)
To start the mission, and as you promised Xiao in the second Lantern Rite quest, you will have to go to the Wangshu Inn to inform him of everything that happened. When you get there you will try to convince him to go to the Mingxiao Lantern uprising, something that he will flatly refuse.
You will have to go down with Verr Goldet to the reception to find some way to persuade him. With this in mind, you will have the idea of instead of trying to bring him to the festival, by bringing the Lantern Rite to him.
For this, a part of the entrance of the Inn will be decorated in the style of the Lantern Rite, where you will attract Xiao to eat and then propose to accompany you to the Liyue Harbor, without him entering the city.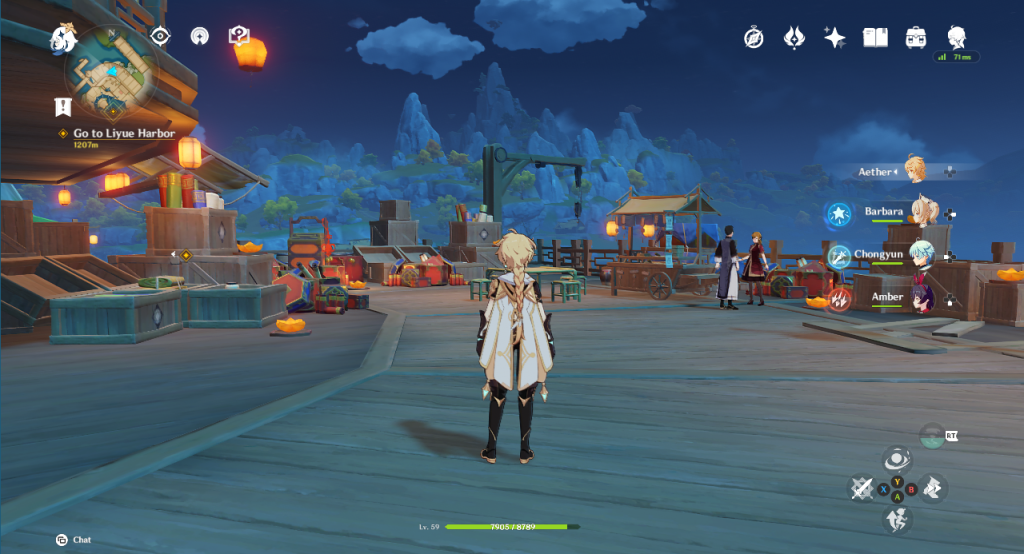 (Picture: miHoYo)
Upon reaching the designated point, you will try again to convince Xiao to enter Liyue, but he will refuse again. However, he will be on the lookout in case anything out of the ordinary happens.
To finish the mission, you will have to walk to the path in front of the Mingxiao Lantern, where the screen will change to show the following cinematic, which had already been revealed by miHoYo before the launch of the game, back in April 2020.
Upon completion, you will receive 60 Primogems, 3 Hero's Wit, and 30,000 Mora, in addition to unlocking the third part of the Lantern Rite Tales, the last artifacts of the Theater Mechanicus, and the possibility of obtaining a Liyue's 4-star character for free through the challenge "Stand By Me".