The Lantern Rite has begun in Genshin Impact, as well as all the main missions of this event.
This time, we bring you the guide for the first of the three acts of the Lantern Rite, which will be enabled once you have completed Xiao's story quest "Alatus Chapter", and meet all the requirements.
The Origin of the Lanterns walkthrough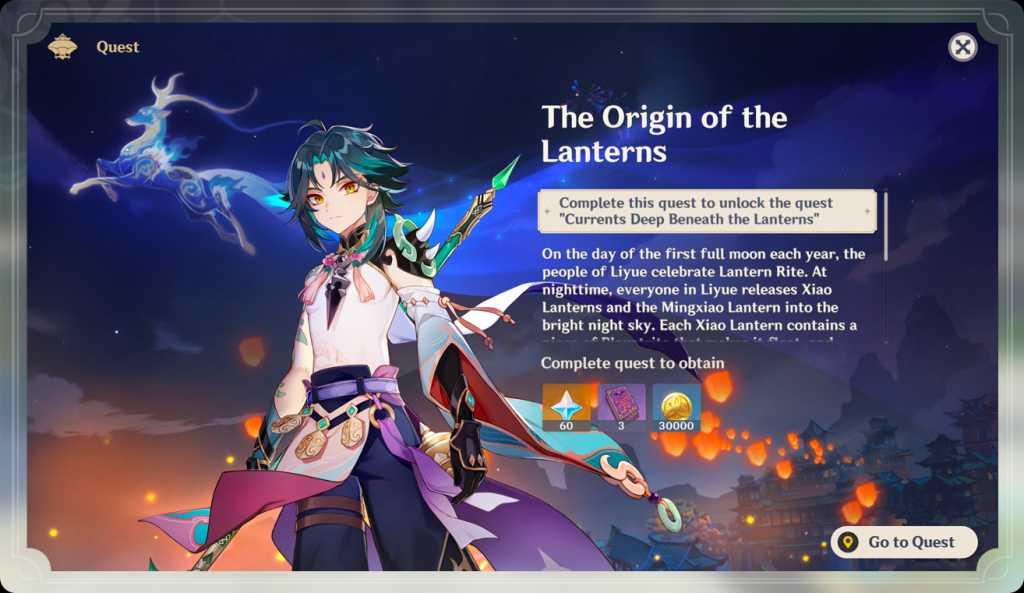 (Picture: miHoYo)
To start the mission, you will need to go to the Wangshu Inn (or go upstairs, if you just completed Xiao's quest) and speak to the receptionist. She will explain everything about Lantern Rite, one of the greatest Liyue traditions that take place during the first full moon of each year.
This will interest Paimon, particularly for the food, so both of you will decide to participate in the celebration. You will have to go to the Liyue Harbor which will be newly decorated for the festival.

(Picture: miHoYo)
Upon arriving at the harbour, you will meet Bolai, a merchant who is preparing for the event. After talking to him, you must look for Changchang, a girl who gave her ragdoll to use in the Mingxiao Lantern, and Madame Ping, who will tell you one of the legends of Rex Lapis.
Then you will meet Jiangzhou, in charge of the construction of the Mingxiao Lantern, a giant lantern surrounded by the wishes and dreams of the merchants of Liyue. Then you will walk to Wang'ya, organizer of the Lantern Rite, who will ask you to please go with Yinian, one of the festival's food vendor.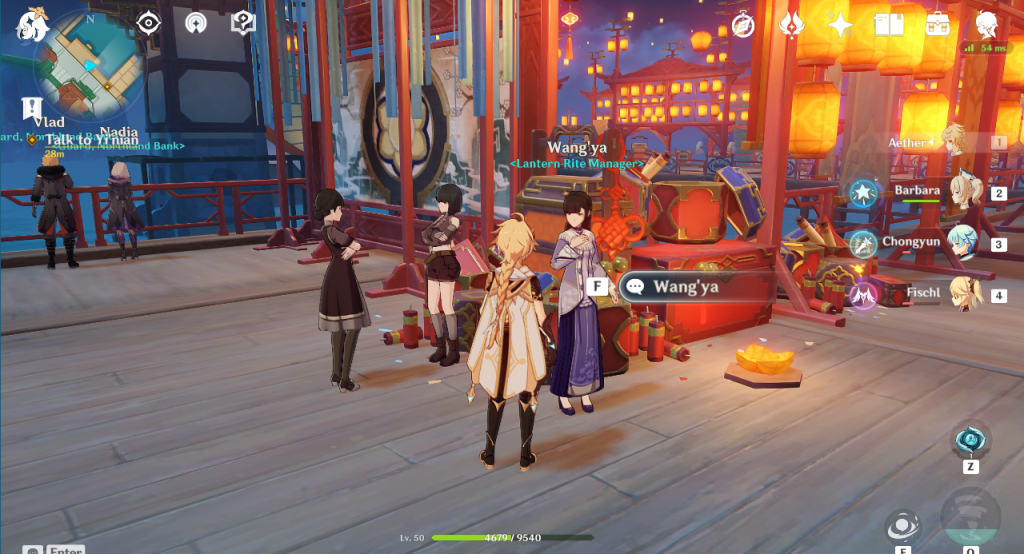 (Picture: miHoYo)
Once with Yinian, you will give him some instructions for the festival (although he will ignore them) and you and Paimon will eat something from his place. Once this is done, you must return to Wang'ya, who will give you a Xiao Lantern for completing her assignment, and she will guide you with Jingming, who will explain how these are made.
Upon arrival with Jingming, he will give us the materials to make our own Celestial Lanterns, these being lantern fiber, wick material, and a plaustrite shard. Having done this, Jingming will explain a bit about the creation and planning process of the Mingxiao Lantern.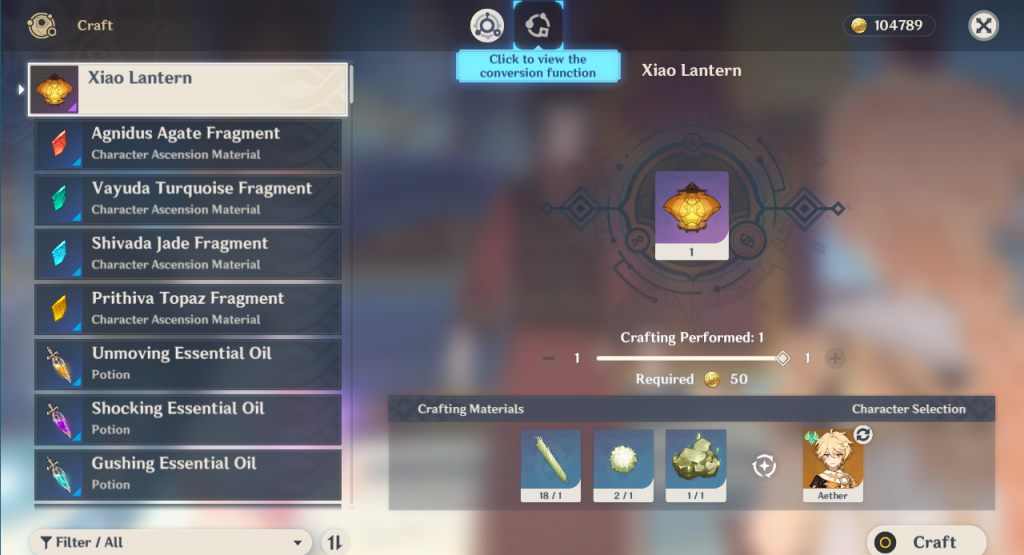 (Picture: miHoYo)
To finish the quest, all you have to do is return to Wang'ya, who will thank you for all your help, and wish you luck for the festival.
And voila, completing this mission, you will automatically unlock the Lantern Rite Tales, which will serve to complement part of the festival organization tasks as well as granting additional rewards, and the mission "Liyue: Theater Mechanicus".
The second act of the Lantern Rite, Currents Deep Beneath the Lanterns, will be available from 14th February.