The arrival of the update 2.0 for Genshin Impact brought with it the debut of Kamisato Ayaka, one of the most highly anticipated characters since the game's launch, and also a crucial piece into the story of the Inazuma region.
As the Travelers of this journey, it's our duty to meet her personally at Kamisato Estate, so to prepare for this meeting miHoYo has launched a new web event, in which players will have to find expensive presents before answering the Heron's Invitation.
The Heron's Invitation: Schedule and details
For the Heron's Invitation, you will be able to access the event's website by logging in using their UID or miHoYo account and selecting your preferred server and a character with at least Adventure Rank 10 or above, in order to be able to receive and claim the event rewards.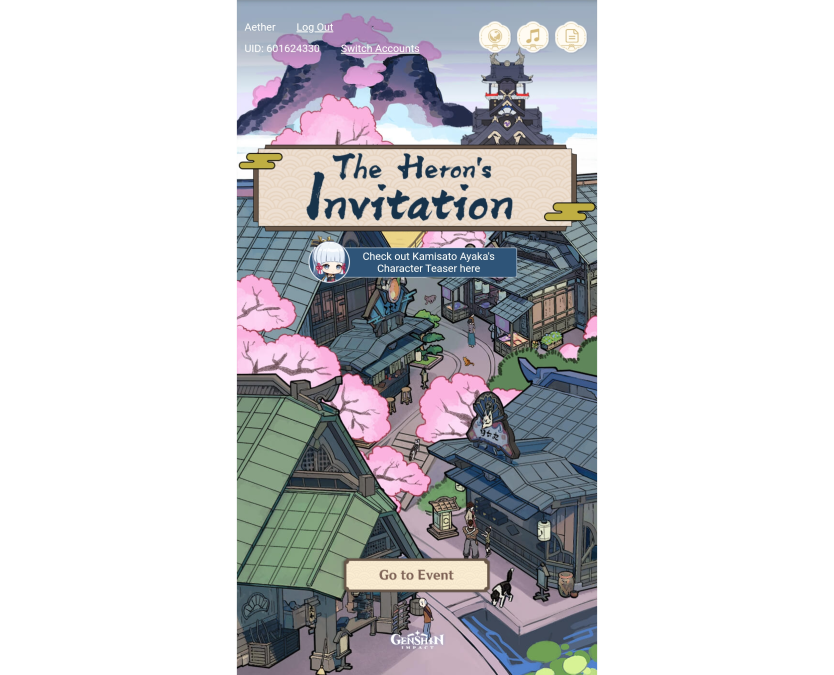 During the event, you will have to collect six gifts of the highest quality. These gifts can be bought from four different shops available in the event:
Ogura Textiles & Kimonos (Clothing)
Shimura's Restaurant (Food)
Netsuke no Gen Crafts (Masks)
Amenoma Smithy (Tachis)
Each of the gifts will have three different qualities available, however not every single one of them will be available for you, as each shop will be updated every two minutes with a variety of items.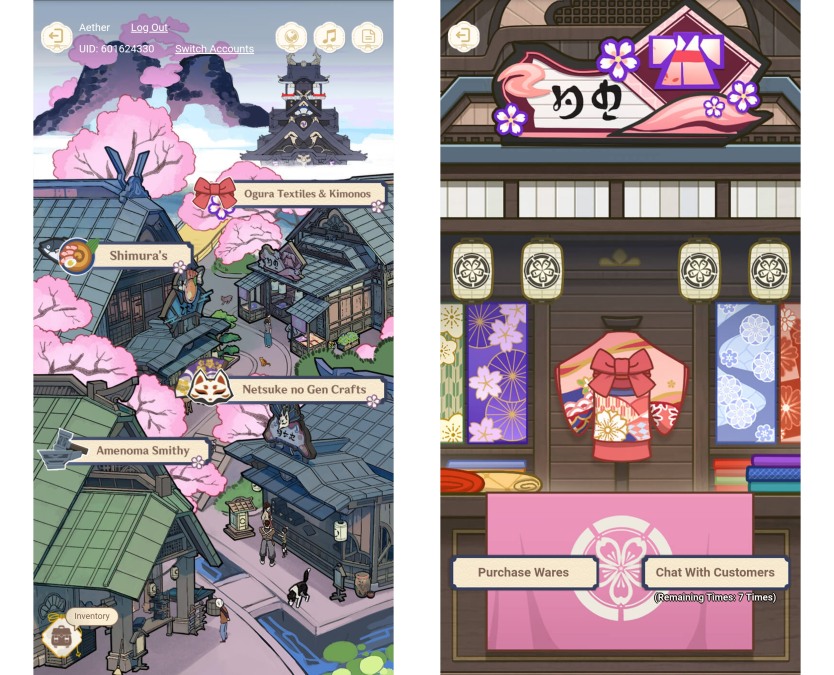 You will find items at sale using the "Purchase Wares" button in each of the stores. But if you don't get to find any items of the highest quality, you can reset its content by choosing the "Chat With Customers" option. This can be used up to ten times a day in each of the stores.
The items you will be looking at are as follows: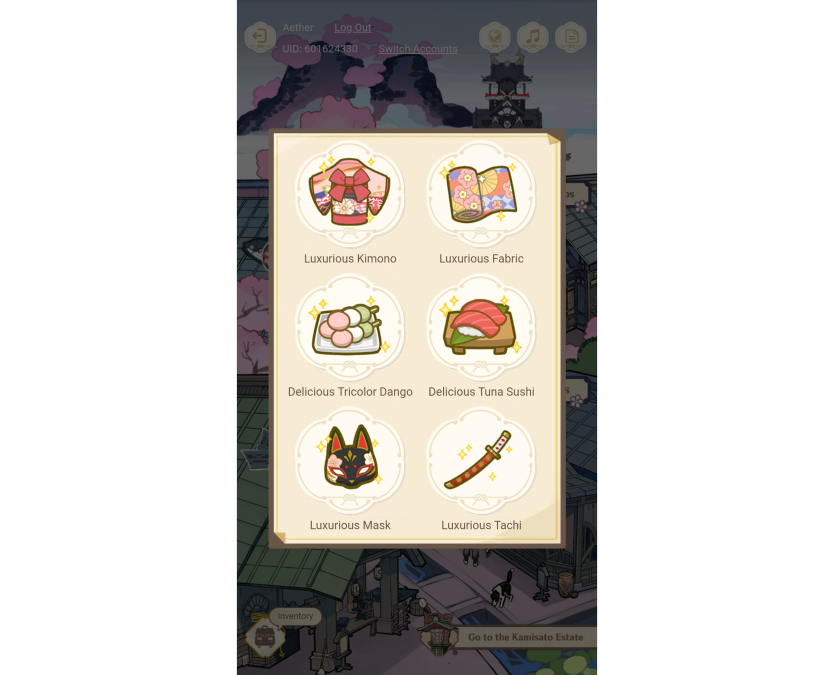 These items can be found easily just by looking at their shining background. Once you get to collect all six, a new option to "Go to the Kamisato Estate" will be available on the main menu.
By clicking on it, you will be sent to a special interaction with Kamisato Ayaka, where she will thank you for the gifts and for answering her invitation. A new button to claim rewards will appear as well.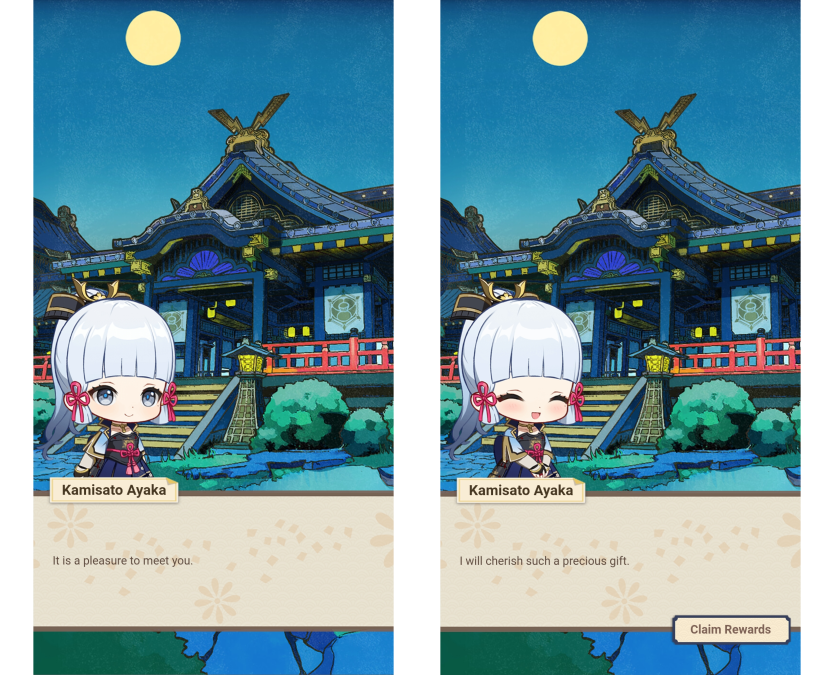 Completing this web event you will be able to get 40 Primogems, 3 Shivada Jade Fragments, and 20,000 Mora. These will be available in your account a few minutes later.
The Heron's Invitation web event will be available from 26th July to 2nd August 2021.
Don't forget to join our community of Travelers through our Genshin Impact Twitter account, where you will find tips, tricks, guides, and more.