Genshin Impact version 2.6 "Zephyr of the Violet Garden" update added a new Domain of Blessing called The Lost Valley that players can unlock and farm to get two of the newly added artifact sets, namely Vermillion Hereafter and the Echoes of an Offering.
The Vermillion Hereafter is a great artifact set for players who want to build DPS or Burst DPS units. Meanwhile, the Echoes of an Offering artifact set increases ATK% by a lot—making it one of the best pure DPS artifact sets. 
With the addition of a new playable character, Kamisato Ayato, a hydro element user, and a sword wielder, we have many players who want to try out the new artifacts. 
Seeing that, we prepared a Genshin Impact guide that talks about the location of The Lost Valley domain whilst sharing details on how players can unlock it. 
Where to find The Lost Valley domain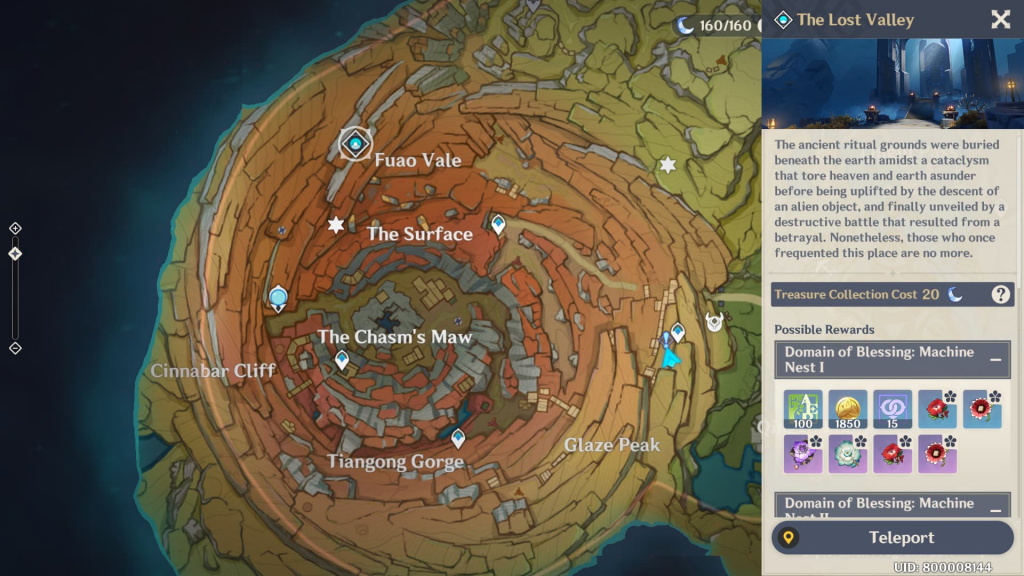 The Lost Valley domain is located in the newly added Chasm area of Genshin Impact. You can find the entrance to the Lost Valley domain near the Fuao Vale area. You can use the above map screenshot to pinpoint the domain's location.
How to unlock The Lost Valley domain
You can unlock The Lost Valley domain in Genshin Impact by destroying the boulder that blocks the path to the domain using Geo Resonance.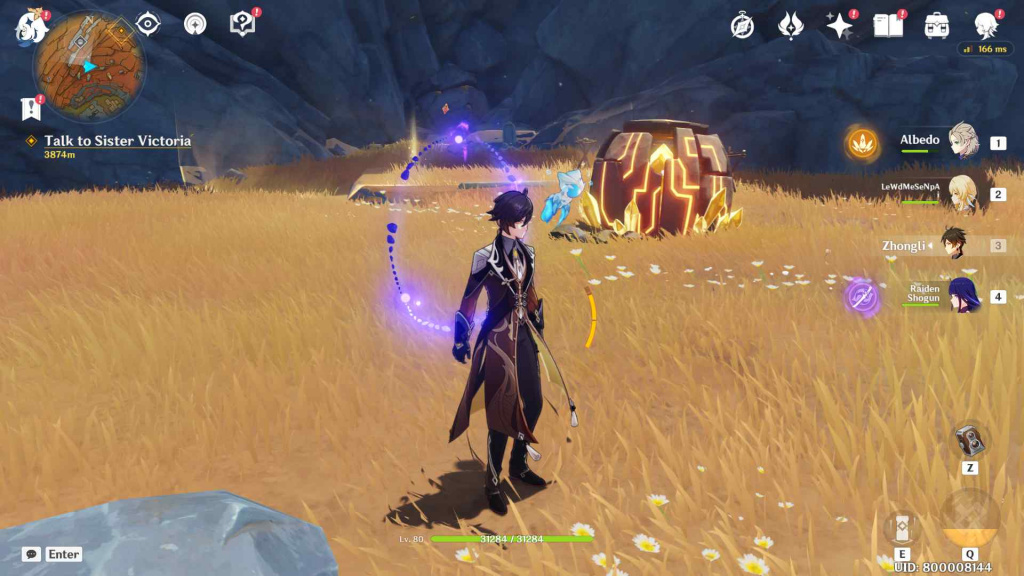 To do that, put a Geo Construct right on the ground mechanism. Put another one near the boulder that has a Spoutrock. Once that is done, move towards the resonating boulder. 
Stand on top of the said boulder and use a Geo attack. Doing so will create a Geo Resonance wave that travels through the boulders. And then the Geo Constructs that we placed earlier. 
The ground will shake. After a small cutscene, the path to The Lost Valley domain will open up. Enter the cave and interact with the domain door to unlock it. 
Geo Resonance has been there in Genshin Impact since day one. Apart from the Geo Pillars and associated puzzles, it didn't contribute much to the exploration aspect of the game. 
But with the addition of The Chasm area, we have nuanced Geo Resonance puzzles that you will come across every now and then. 
Don't forget to check our dedicated Genshin Impact section, where you can find all the news, guides, and previews you desire, as well as our Genshin Impact Twitter account.
Featured image courtesy of HoYoverse.