The Lantern Rite is about to end, and along with the arrival of the final main and side quests of the event, miHoYo has announced they will be giving away an incredible 1 billion Primogems to all of its players.
This will be through a new web event, where players will have to light and release Xiao Lanterns loaded with good wishes.
Wish Upon a Lantern: How to Participate
To participate, you will have to log in with your miHoYo account, Facebook or Twitter (depending on where your profile is linked), through the event website for PC users, or through the Mail section of the game for users from PlayStation.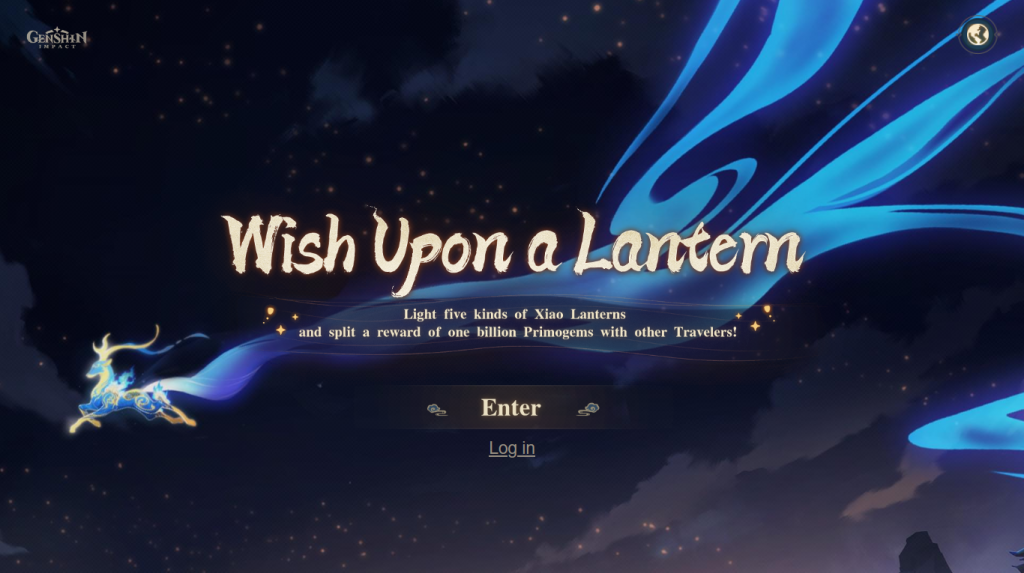 (Picture: miHoYo)
Once you have logged in, the following interface will appear, where the Xiao Lanterns that you have released at the time will be displayed, with also the number of opportunities to release another Lantern, and a button to see a summary of the patches and events launched so far in the game.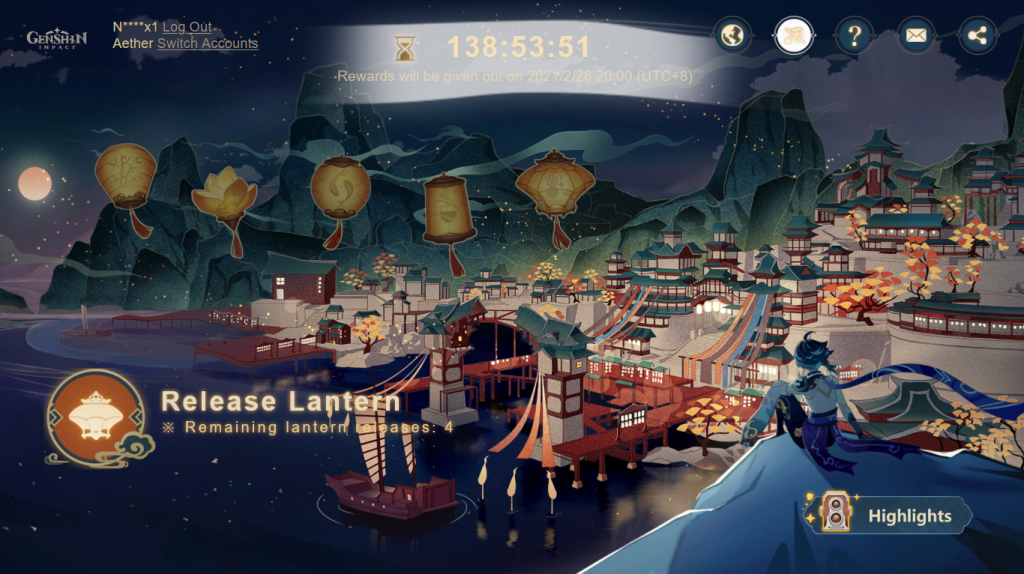 (Picture: miHoYo)
By clicking on the "Release Lantern" option, it will allow you to launch one of the five available Xiao Lanterns with a wish of your choice. For each Lantern released, you will receive a reward such as Primogems and Mora.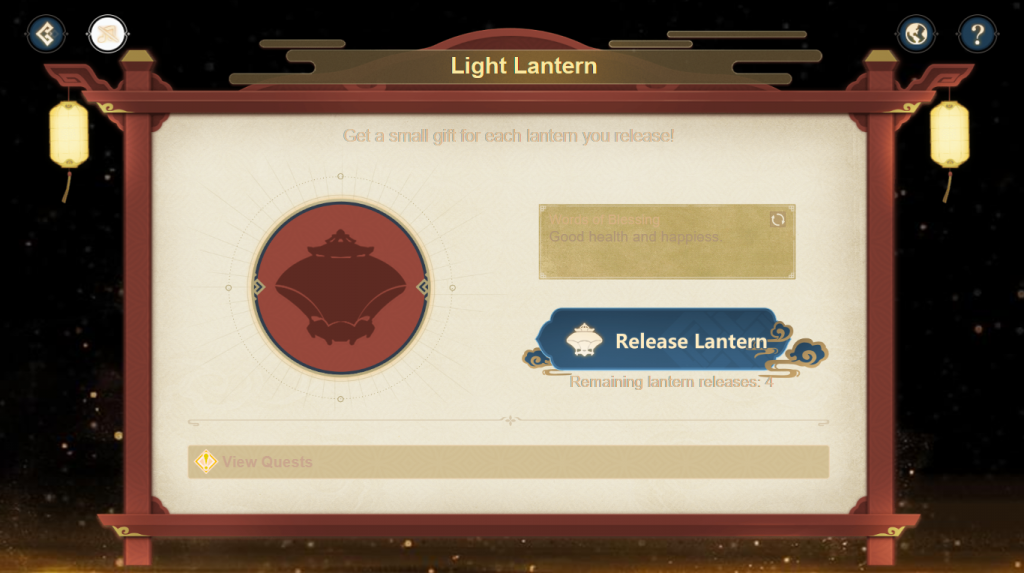 (Picture: miHoYo)
Now, when you start you will have only one Lantern available, however, you will be able to get more each day through small quests, which will be below the "Release Lantern" button.
For each completed quest, you will receive an additional Xiao Lantern, the available missions being:
Log in daily
Share the event page on Facebook or Twitter
Visit the game's YouTube channel
Wish Upon a Lantern: Dates and Requirements
Once you have managed to release all five Xiao Lanterns, you will be part of the Grand Prize of 1 billion Primogems, which will be distributed among all the players who manage to send all of their Xiao Lanterns.

(Picture: miHoYo)
To be able to participate you need to have Adventure Rank 10 in the game. In addition, the Lantern release period will be from 19-25th February.
The calculation of results and the distribution of the billion Primogems will take place on 26th February, with the last day to claim your part of the Grand Prize on 4th March.