One of the most anticipated titles of the year, Ghostwire: Tokyo, has players around the world buzzing with excitement. The title is a PlayStation 5 exclusive from game developers Tango Gameworks and has so many curious about the state of the gameplay.
Among the last of the titles developed before Microsoft acquired Bethesda, Ghostwire: Tokyo is a totally unique game. Players will wander through the streets of Tokyo and enjoy stunning visuals while defeating enemies and searching for ghosts.
And while there will be a mystery to solve while exploring the city, many questions still remain about the style of the game. So let's take a deeper dive into the question many players are asking, is Ghostwire Tokyo an open-world game?
Ghostwire Tokyo - Is it open-world?
For many players, the decision on whether to get Ghostwire: Tokyo will be on the type of game mode and value for the price of the title. The open-world status allows for endless hours of content to explore, not bound to a storyline, and often features further downloadable content.
Game developers Tango Gameworks have confirmed that Ghostwire: Tokyo will feature a sizeable map to explore different points of interest. There will be enemies in many different locations as players progress the title, as the dark, rainy streets of Tokyo have been drained of human life.
The Ghostwire: Tokyo map is completely immersive, as it does not just feature horizontal facets. Players will be able to scale different buildings (it will be necessary at times) and enjoy stunning views of the city below.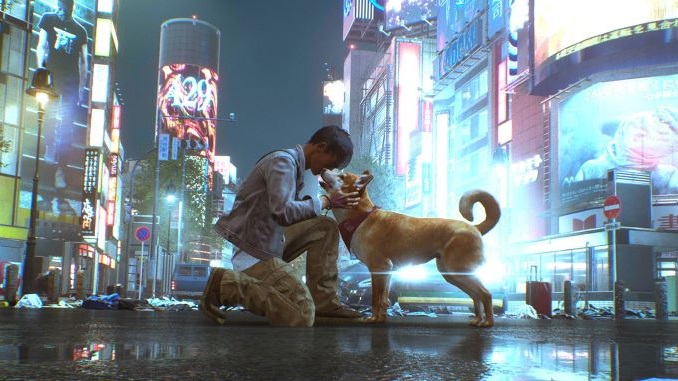 While Ghostwire: Tokyo is not technically an open-world game, the Tango Gameworks title does feature many open-end levels within the story, allowing players to do a bit of roaming and exploring on their own accord.
The Tango Gameworks title is an action-adventure game with more of a sandbox-style map and an immersive story experience.
Liberate the trapped souls of Tokyo by absorbing them in katashiro paper dolls, then send them out of the city through phone lines. pic.twitter.com/lhMuljMFjO

— Ghostwire: Tokyo (@playGhostwire) March 10, 2022
If you're looking for more Ghostwire Tokyo coverage, GINX has everything you'll need. Catch up on our game guides, news, title updates, and more on our dedicated Ghostwire: Tokyo page.
Featured image courtesy of Bethesda / Tango Gameworks.