We're nearing the release of
Guilty Gear Strive
, one of the most anticipated fighting games of the year, and Arc System Works is trying to make sure fans get their money's worth with this entry. 
Published on 25th January, the developers unveiled all the game modes that the game will boast when it releases this upcoming 6th April, including a look at the online functionalities and a fully voiced story mode. 
Without further ado, let's get right into it.
Guilty Gear Strive: All modes
Tutorial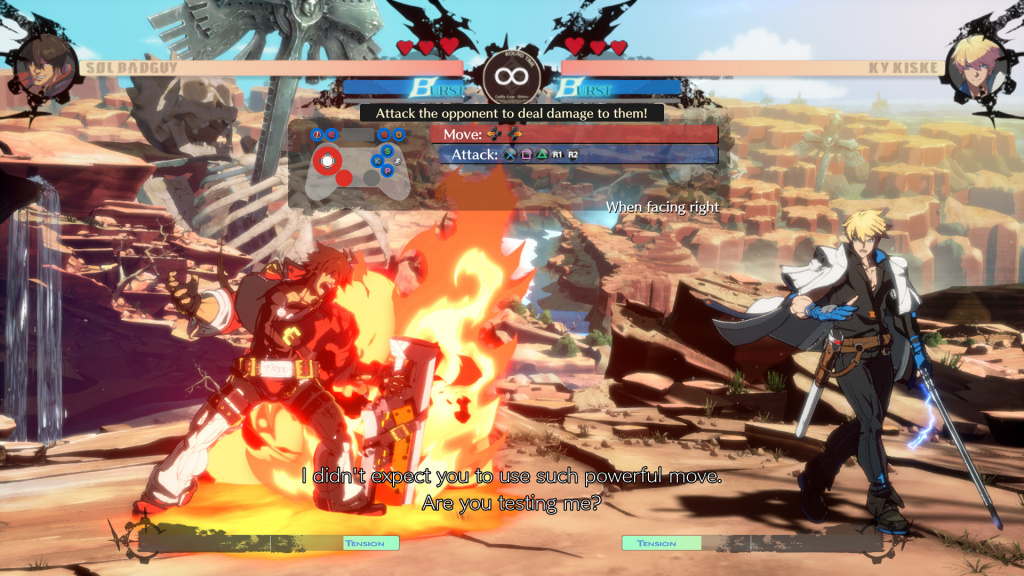 (Picture: ArcSys Works)
Let's get the basic ones out of the way. Like virtually every modern fighting game, Guilty Gear Strive will have an introductory tutorial mode where new players can learn the ropes, from basic movement to easy to execute combo strings.
A welcomed addition this time around is that the game will adapt to your inputs, unlike Dragon Ball FighterZ for instance, which had default controls as visual aid regardless of your personal preferece.
Arcade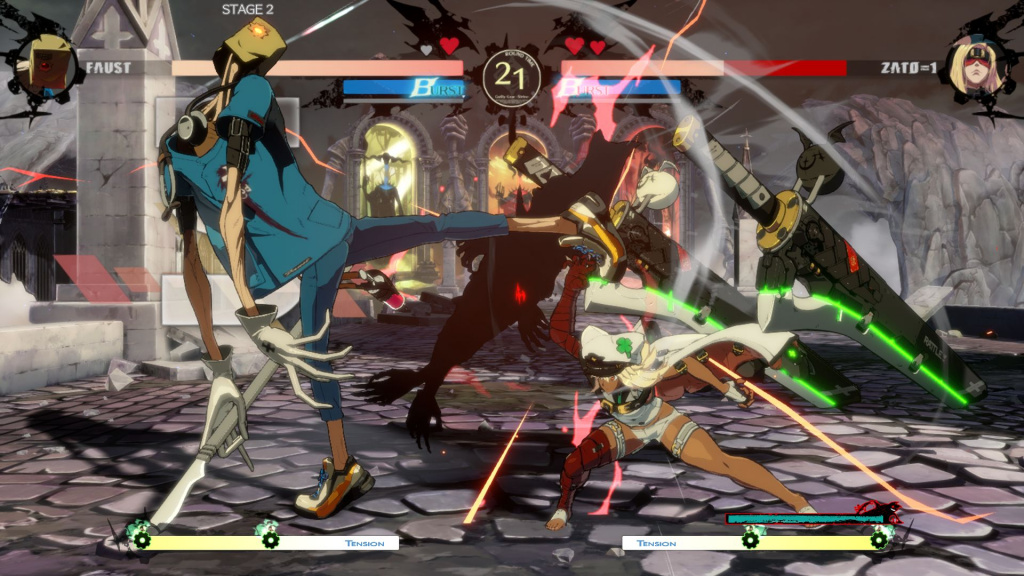 (Image: ArcSys)
Another classic staple of fighting games, the Arcade mode in Guilty Gear Strive has one interesting gameplay gimmick to hook players -- when in need of help, another character will come and assists you.
On top of this, Arcade features story related content that changes depending on your performance during each battle.
Mission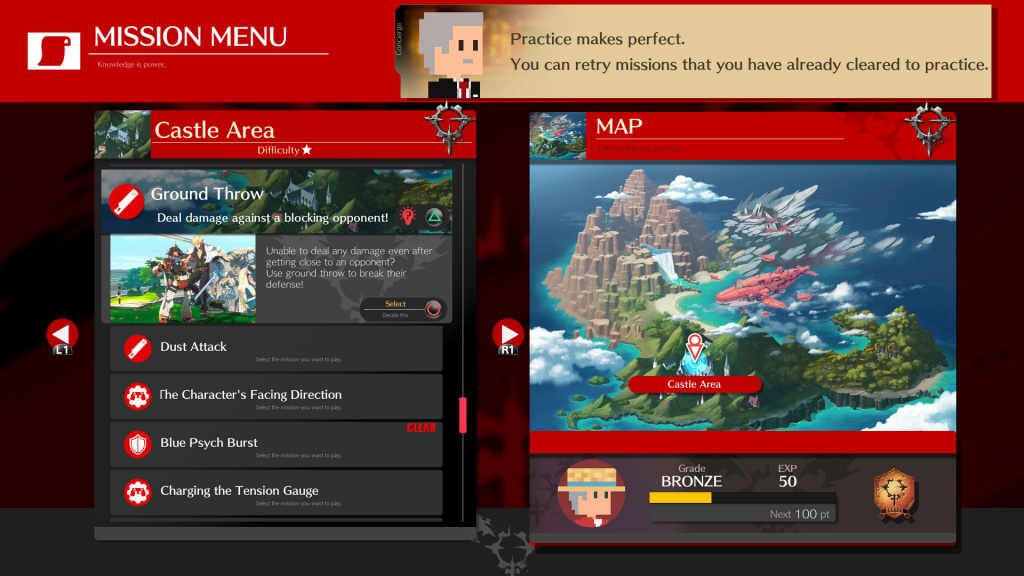 (Image: ArcSys)
Mission mode in Guilty Gear Strive has players tackling different objectives, serving as a sort of follow-up to the tutorial, teaching more nuanced mechanics, character specific interactions, and match-up knowledge.
The entire mode is presented in a map based progression system to incentivize completion.
Survival
Nothing out of the ordinary, a standard Survival mode that sees players face rounds after rounds against CPU controlled characters until they're out of HP.
Every now and then, a stronger enemy will show up to function as a mini-boss.
Training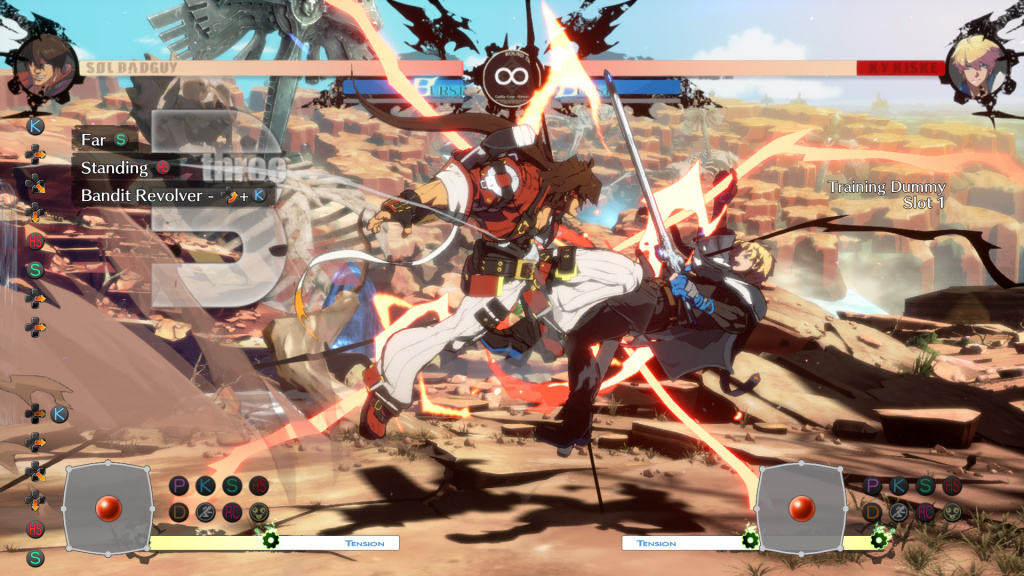 (Image: ArcSys)
True to any training mode from recent ArcSys games, the one in Guilty Gear Strive will let you set specific scenarios, control the CPU, or simply practice your combos.
Naturally, you'll be able to queue to online matches while in the mode. 
Story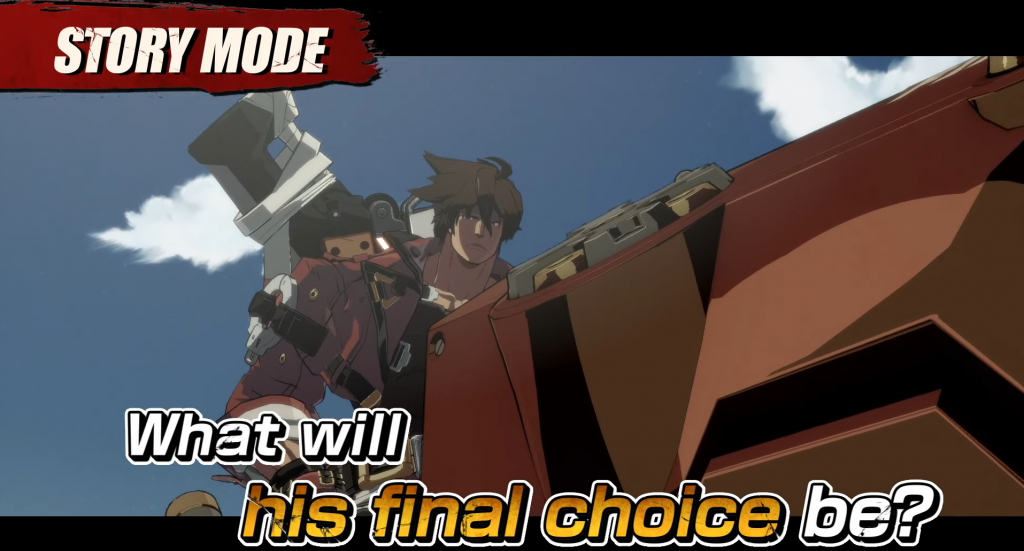 (Image: ArcSys)
Will Guilty Gear Strive have a story mode? The question in a lot of people's minds. The answer is yes.
The YouTube presentation showed fans a first glimpse at a story mode with Sol Badguy as the protagonist.
While we don't have any specifics around the plot, we know it will be a fully voice story mode that won't force players to engage in combat, as it seems there will be an option to skip game play portions if you want to dive deep into the lore of Guilty Gear.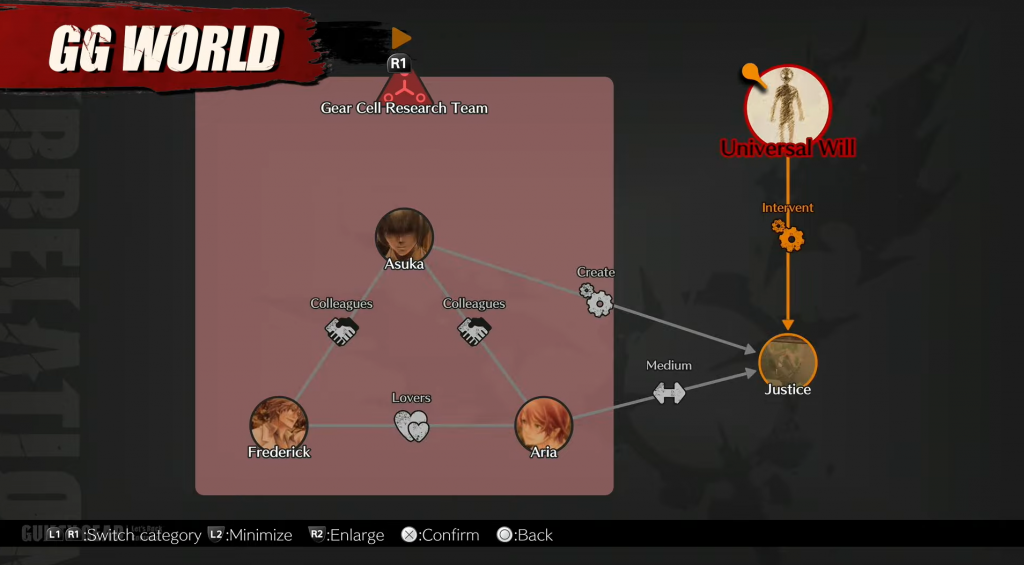 (Image: ArcSys)
To top this off, there's going to be detailed lore entries under the GG World Section, so you can learn the entire franchise's history whenever you please.
Online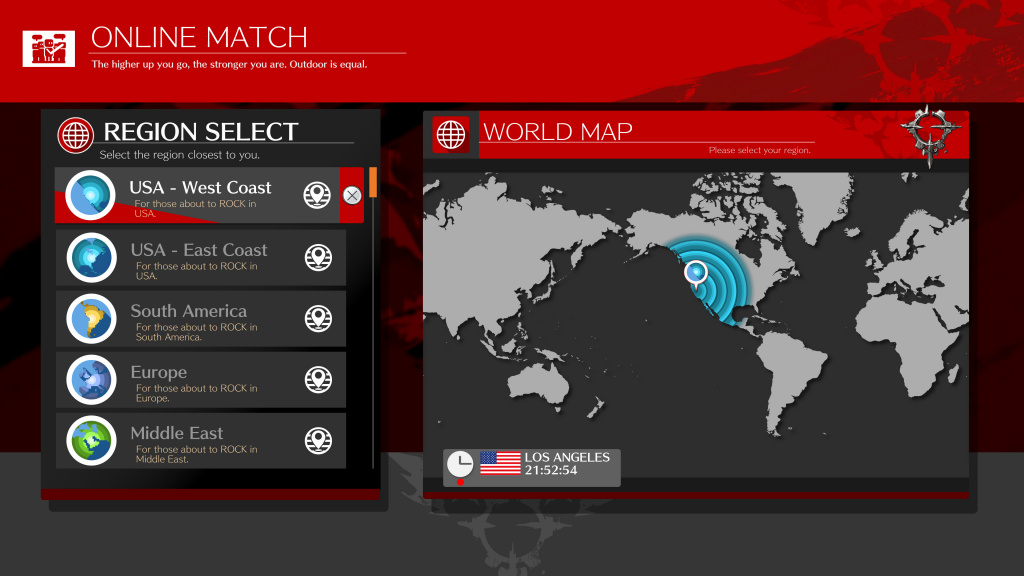 (Image: ArcSys)
Fans will be pleased to know that Guilty Gear Strive will feature rollback netcode, a feature that makes online play more seamless, particularly important for fighting games as bad connection can ruin matches that require precise input timings.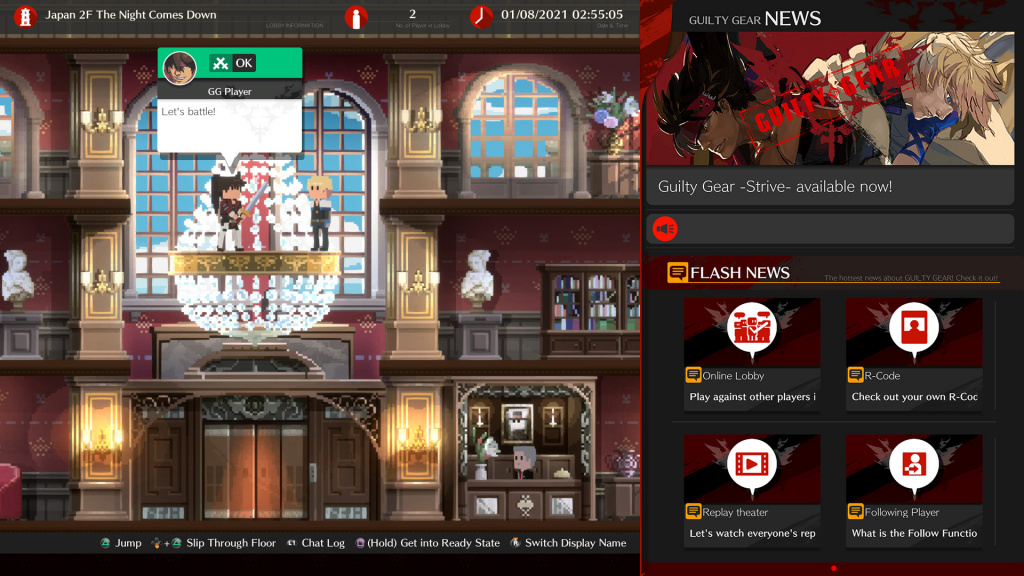 (Image: ArcSys)
Arc System Works promises that the "analysis of your actions during matches also impacts when you move floors, meaning players at the same skill level naturally gather on the same floor."
There you have it! Those are all the modes that will be available at launch for Guilty Gear Strive.
We'll have more GGS content in the coming weeks so stay tuned for all things Arc System Works, Guilty Gear, and fighting games in general.