Halo Infinite is one of the most anticipated games of the year, with fans getting a taste of its gameplay via the
multiplayer beta
that's been available for the past couple of weeks leading up to release. 
Unlike other big FPS franchises like Call of Duty or Battlefield, a sizeable portion of Halo's fanbase cares deeply about the story and Master Chief's journey, perhaps more so than playing Big Team Battle or Slayer.
Naturally, fans are wondering how to make the wait less excruciating, asking 343 Industries whether the campaign portion of Infinite would be available for pre-load.
Well, we got the answer for that, and you may not like it.
Can you pre-load Halo Infinite?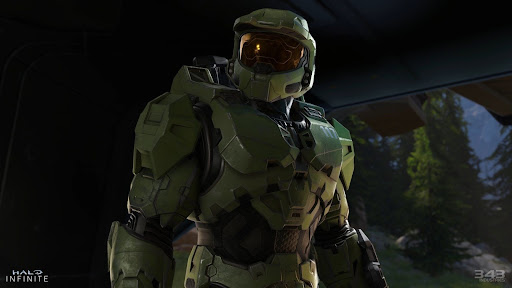 While pre-loading has become industry standard for any big AAA release for a couple of years now, Halo Infinite won't, shockingly, have a pre-load feature for its campaign portion.
Brian Jarrard, 343 Community Director confirmed the news via Twitter.
Sorry, there will not be an option to pre-load the #HaloInfinite campaign. (I'm not sure of the exact technical reasons, but unfortunately it's not a thing)

— Brian Jarrard (@ske7ch) December 7, 2021
It is not all doom and gloom luckily for Halo Infinite fans. As they can, technically, partially download the campaign by getting the multiplayer portion on their hard drives.
Halo Infinite campaign install size
According to a post by 343 Industries, the install size for Halo Infinite's campaign will vary depending on whether users have the multiplayer installed or not.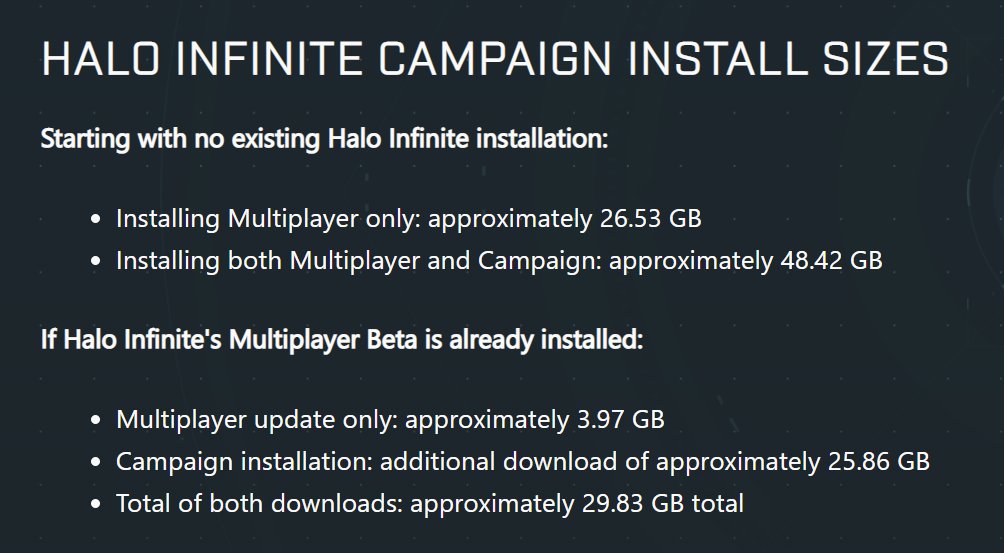 In essence, if you download the multiplayer beta before release, your campaign download size will only be 25.86 GB. 
If you wait to get both, you're looking at a total of 48.42 GB, as it groups up the multiplayer, an update to it, and the campaign. 
So there you have it, better get that multiplayer downloading so you have time to slay some Spartans while you wait to continue Master Chief's journey in Halo Infinite. 
Don't forget to check out our dedicated Halo section for the latest news, updates, esports coverage, guides, leaks and more.
Featured image courtesy of 343 Industries.