Xbox and 343 Industries continue to push the throttle as Halo Infinite's much-awaited release date draws near. Just recently, Microsoft flawlessly showcased a Halo Infinite augmented reality advert during a football match at the Autzen Stadium in Eugene, Oregon.
While this hefty manoeuvre left many awestruck, it turns out it was only the beginning. With Halo's 20th-anniversary celebration officially underway, Xbox has now announced that it's collaborating with Swarovski to produce a limited amount of crystal Halo collectables.
Halo-themed Swarovski crystal collectables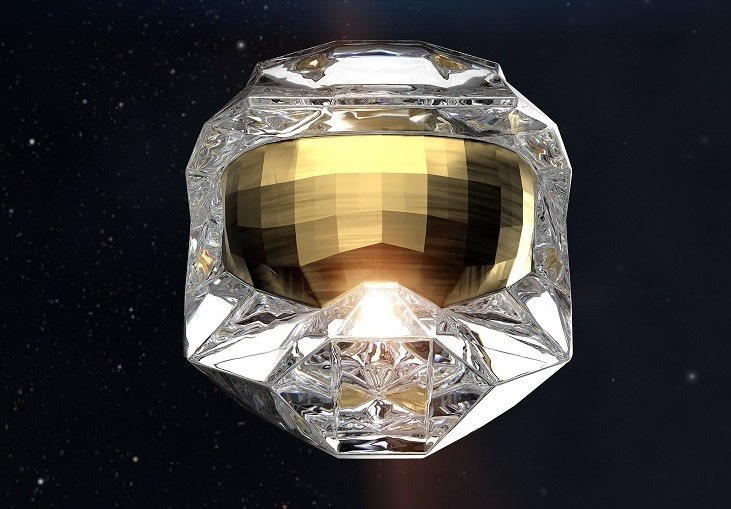 Sweden based acclaimed Jewellery company Swarovski is currently working hard on making Halo-themed crystal collectables. These consist of Master Chief's iconic Mjolnir helmet, elegantly crafted from a single piece of crystal with 140 facets, and the fan-favourite Energy Sword, also elegantly crafted from 13 unique crystal pieces with 204 facets.
According to the official Xbox blog post, only 117 of these Halo-themed crystal collectables will be available in honour of Master Chief's iconic spartan number 117.  Unfortunately, these shiny Halo crystals won't directly be available to purchase. Fans looking to get their hands on one of these have to either register on Swarovski's official website for sweepstake or walk into selected Swarovski stores in France, Germany, UK or USA between 1st December and 15th December, scan the QR code on the displayed Halo crystals and enter the details to register.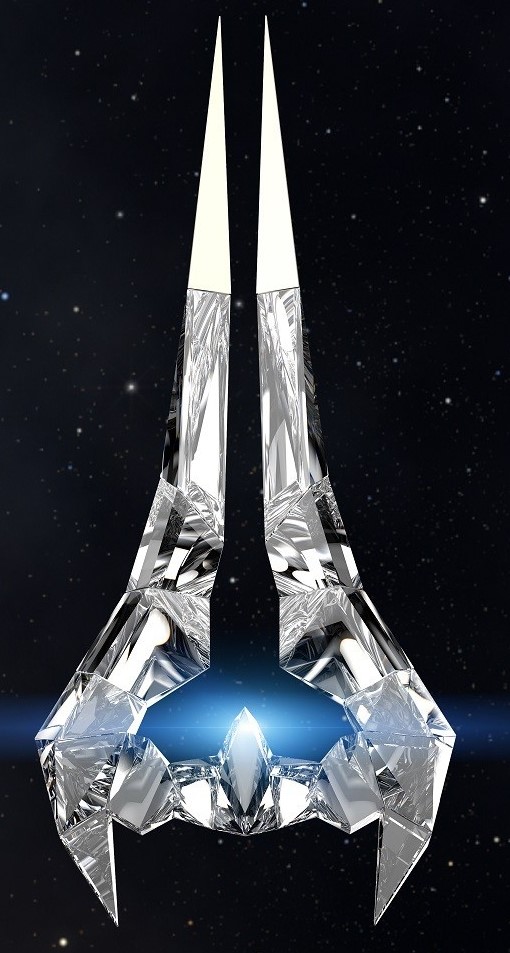 While the odds of snagging one of these Halo crystals via the aforementioned way is very low, there's also an alternative way to it. Twenty of these shiny Swarovski Halo collectables will also be available via StockX's 'campaign for a cause' to aid the Gamers Outreach Foundation. Fans can donate a mere $10 on StockX between 9th December (12 pm ET onwards) and 13th December ( until 11.59 am ET) for a chance to win. 
However, the StockX entry is only available for people residing in the United States, Canada (excluding Quebec), France, Germany, UK, Mainland China, Taiwan Region, Japan, and South Korea. For more concrete details on the rules and regulations, fans should take a peek at the official StockX website before 9th December.
The sweepstake entry form suggests that Swarovski could make more of these Halo crystal collectables in the future, which may actually be up for sale. Furthermore, crystal collectables of other notable gaming franchises like  Minecraft, Fortnite, League of Legends, Tetris, PUBG and Super Mario Bros & Mario Kart might also see the light of day in future.
Don't forget to check out our dedicated Halo section for the latest news, updates, esports coverage, guides, leaks and more.
Featured image courtesy of  Xbox.