Razer's Project Hazel
is now officially entering a new stage as the company announced that Project Hazel is "becoming a reality" during its E3 Keynote showcase.
At the presentation, Razer revealed that they turned one of their production facilities into a surgical masks production site, where they manufacture certificated face masks which they donate all around the world.
Those efforts were unrelated to Project Hazel, but Razer explains that they used the "engineering, design, and experience" from the high-quality masks' production and put them into Project Hazel, kicking off a new adventure.
Previously estimated and now confirmed, Project Hazel will use replaceable N95 filters with a "lab-tested" BFE rating. The mask will have a "secure silicone face seal", and is designed to be both waterproof and scratch-resistant.
Asides from the "safety aspects", Razer also approached the mask's social aspects in terms of design.
(Picture: Razer)
Project Hazel will keep the previously revealed transparent design with the mouth area clearly visible through the mask.
A new feature is the interior lighting which will allow people to see the face of a person wearing the mask even in low-light conditions.
And finally, its anti-fog coating applied inside of the mask prevents Project Hazel from obstructing the view whilst breathing.
"Durable Design" was one of the core aspects of the project when the mask was first introduced back in January, and Razer now doubles down on sustainability, as filters will last 3 times longer than single-use surgical masks while also using 80% less material than the normal single-use mask, thus producing far less waste.
Project Hazel release date: How can I get one?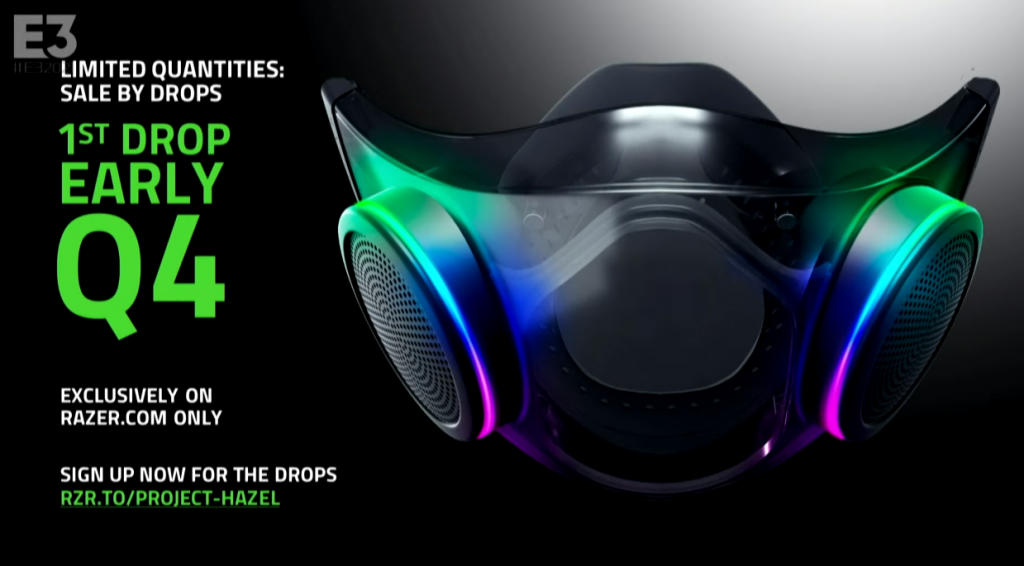 (Picture: Razer)
Currently, Project Hazel is only available to a limited number of testers as Razer wants to make sure that everything is done properly and that they can get all the necessary certifications before going public.
They expect full production to start during the second half of the year, but due to limited fully-fleshed amounts of masks, they will be delivering packages by drops, with the first one expected in early Q4 of 2021.
If you want to get your hands on Project Hazel, make sure to sign up over at the official Project Hazel page, as masks will be sold only to the people who sign up for it.