It's has been two weeks since the coming of Pirates in Hearthstone Battlegrounds.
Four new Pirate heroes and a bunch of Pirate cards have been added to the game, which opened up a lot of new strategies and opportunities to have fun with this popular Hearthstone mode.
To celebrate the coming of pirates, Blizzard is once again returning with the Battlegrounds Brawl event.
What is Battlegrounds Brawl?


(Picture: Blizzard)
Battlegrounds Brawl: Pirates & Mayhem is an invitational Hearthstone Battleground tournament, organized by Blizzard. 
Hearthstone creators will be split into 4 teams—the Southsea Swashbucklers, Bloodsail Buccaneers, Fogsail Freebooters, and Northsea Navigators—each competing for their share of a $200,000 prize pool across 7 rounds of heated Battlegrounds action!
The event will be hosted by Frodan and Sottle.
Battlegrounds Brawl Teams
Southsea Swashbucklers - Firebat, Amaz, Solary, Tom60229
Bloodsail Buccaneers - Kripp, Trump, Sjow, DDaHyoNi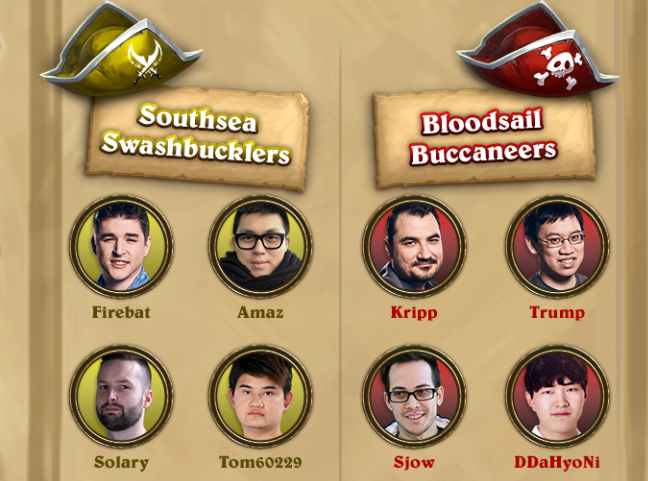 (Picture: Blizzard)
Northsea Navigators - Brian Kibler, Educated Collins, RDU, Jinbae
Fogsail Freebooters - Dog, Hafu, Thijs, shtan_udachi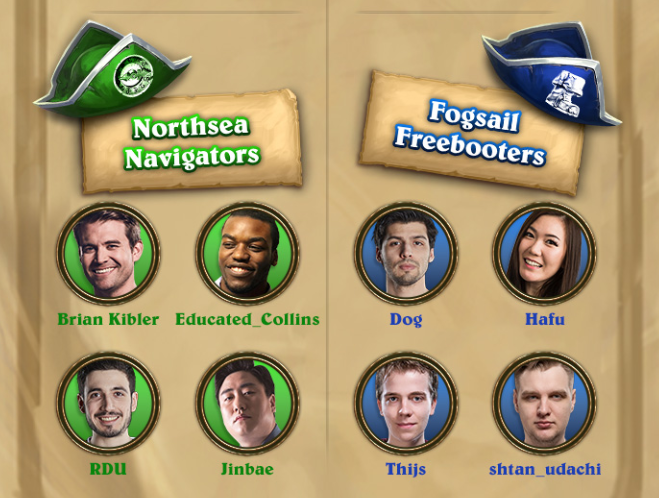 (Picture: Blizzard)
Battlegrounds Brawl Format
Two games will be played simultaneously in each round. Points will be awarded at the end of each round to individual competitors based on their placement and added to their team's total point score.
Seven rounds in total. Each team's total number of 1st place finishes will be the primary tiebreaker.
1st place finish = 5 points awarded
2nd place finish = 4 points awarded
3rd place finish = 2 points awarded
4th place finish = 1 point awarded
Battlegrounds Brawl Prize Pool
$200,000 in total
1st place team = $20,000 per member
2nd place team = $12,500 per member
3rd place team = $10,000 per member
4th place team = $7,500 per member
When does Hearthstone Battlegrounds Brawl start?
You can watch Hearthstone Battlegrounds live on 23 June, from 6:00 a.m. - 11:00 p.m. CET
How to watch Hearthstone Battlegrounds Brawl
Battlegrounds Brawl: Pirates & Mayhem will be broadcast live on the official Hearthstone Twitch and YouTube channels, with participants streaming their own perspective to their respective channels as well.
Southsea Swashbucklers
Bloodsail Buccaneers
Northsea Navigators
Fogsail Freebooters