Hearthstone Grandmasters is back in 2021 and Blizzard has just revealed first details about Season 1.
As with the previous years, Hearthstone Grandmasters will feature the very best Hearthstone players, but also some of the most popular content creators from the community.
Hearthstone Grandmasters is one of the routes for players to qualify for the 2021 World Championship, so stakes are high and we expect to see some of the most exciting matches of the year during Hearthstone Grandmasters.
The format has undergone a few changes compared to last year, so let's take a look at what can we expect from Hearthstone Grandmasters in 2021.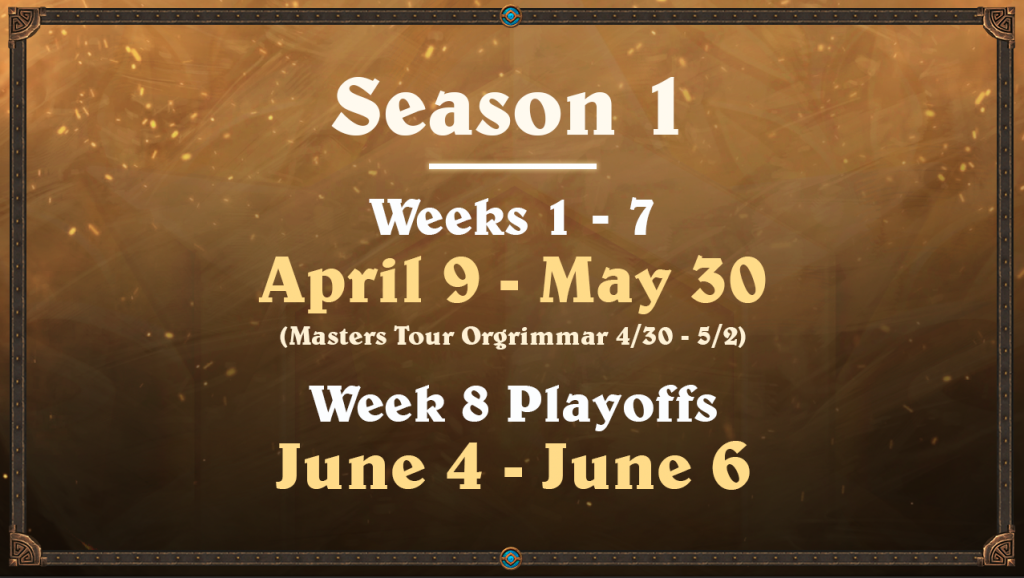 Hearthstone Grandmasters 2021 Season 1 schedule
The first season of Hearthstone Grandmasters 2021 will span across eight weeks, starting 9th April and ending on 6th June.
Hearthstone Grandmasters 2021 format
From Week 1 to Week 7 players will compete in individual Weekly Dual Tournaments to earn points based on total wins.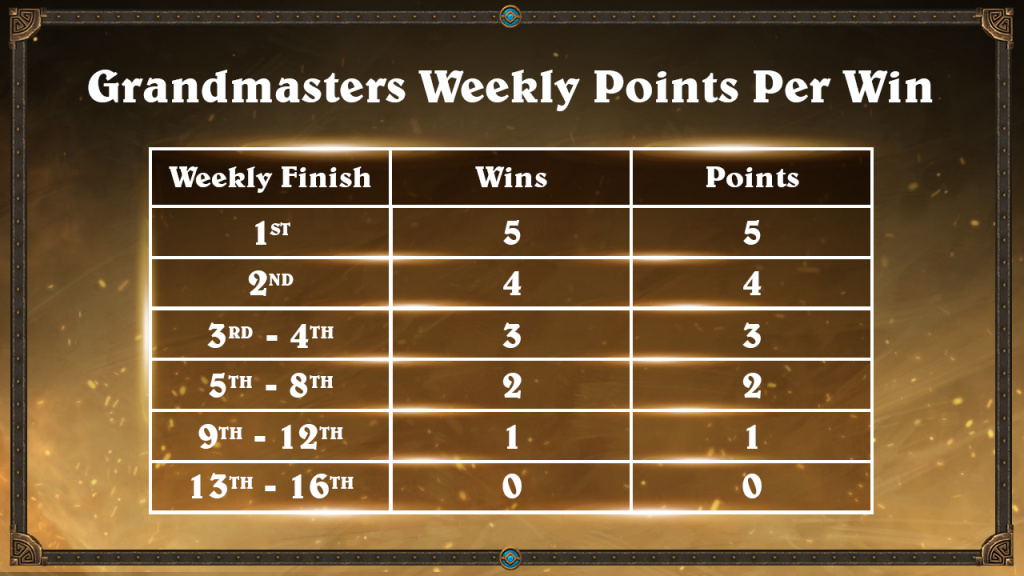 To make things more interesting, each week will feature a different match format, including Conquest, Last Hero Standing, and Specialist.
Each week, starting Thursday, players in each region will play a Weekly Dual Tournament format off-stream.
On each Friday the 4 Decider Matches will be played to determine who joins the Top 8 per region, live on YouTube.
The top 8 will play a single-elimination tournament each Saturday, with the Top 4 advancing to Sunday.
You can see match formats for each week on the picture below: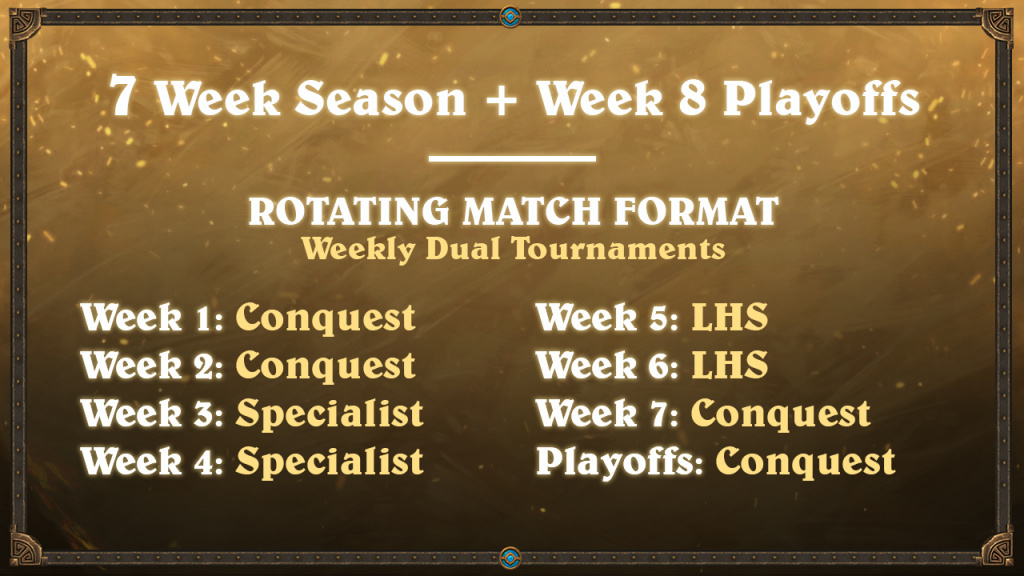 Based on the accumulated points from Weeks 1-7, the top 8 players from the leaderboard will qualify for Week 8: Playoffs.
The winner of Playoffs from each region will receive an invite to the World Championship at the end of the year.
Players placed  9 - 12 are safe from relegation but are finished with tournament play for the season and won't be playing in playoffs.
The bottom 4 players in each region are automatically relegated and will lose their Hearthstone Grandmasters slots.
Hearthstone Grandmasters 2021 players
Players will earn their spot in Hearthstone Grandmasters 2021 based on their Masters Tour performance. You can visit Road to Grandmasters page to check the leaderboard and see the current state at any time.
When Season 1 ends, bottom 4 players in each region will be replaced with the top point-earners from the 2021 Masters Tours.
Hearthstone Grandmasters 2021 stream: How to watch
As with the previous year, Hearthstone Grandmasters will be exclusively broadcasted on YouTube, and you can watch the competition live on the Hearthstone Esports YouTube channel.