Hearthstone's Year of the Gryphon has just started and it has brought some of the biggest changes to the game yet.
There's a regular yearly rotation with Rise of Shadows, Saviors of Uldum, Descent of Dragons, and Demon Hunter Initiate rotating to Wild, the introduction of the Core Set, Shaman changes, a brand new expansion, and much more.
The meta is completely new and fresh with never-before-seen archetypes, new cards, and some returning stars like Jaraxxus.
Practically a perfect time to reignite your passion for Hearthstone esports! And if that is not enough, Blizzard has prepared special rewards for everyone who participate in watching the opening weekend of Hearthstone Grandmasters Season 1.
Blizzard will give 6 packs in total as drops for everyone who watches Grandmasters Season 1:
Grandmasters Week 1: Year of the Phoenix (max 2 packs)
Grandmasters Weeks 2 - 7: Year of the Phoenix (max 2 packs)
Grandmasters Playoffs: Forged in the Barrens (max 2 packs)
In order to earn these packs, all you need to do is to connect your YouTube and Blizzard Battle.net accounts and then watch Grandmasters Season 1.
How to connect YouTube and Battle.net accounts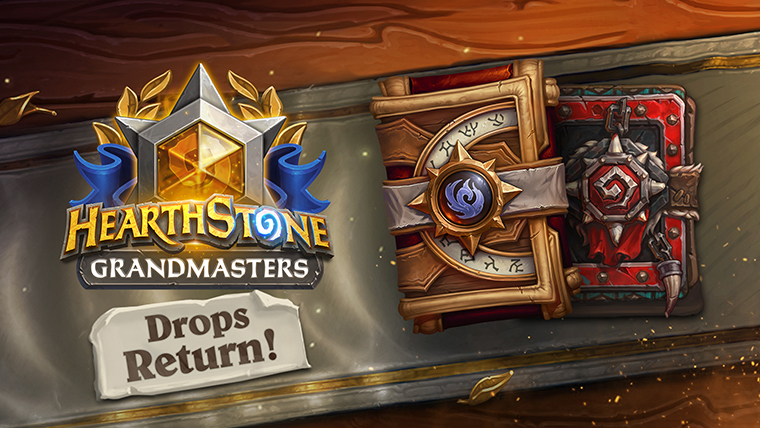 (Picture: Blizzard)
Connecting your Hearthstone Battle.net account with YouTube is quite easy, all you need to do is to follow these steps:
Log in or create an account on YouTube.  
Navigate to Account Sharing under "Connected Apps" in Settings.
Select "Connect" next to Battle.net
Follow the simple prompts to finish connecting accounts.  
When connecting accounts, be sure that you're currently logged into the Blizzard account on which you'd like to receive your Drops. 
And that's it, now you are ready to get your free packs! 
Watch two hours during the opening weekend to earn one pack, and another two hours to earn another pack!
This is the list of eligible channels which you can watch to earn your packs:
You don't need to watch full four hours in one sitting, your time will be added whenever you watch the event, just make sure to watch 4 hours in total before the weekend ends, in order to get both packs.
For more details about the event, check out our Hearthstone Grandmasters 2021 S1 page.