Hearthstone Masters Tour 2021 is kicking off this March with the first Masters Tour stop of the year!
Unfortunately, due to the ongoing COVID-19 outbreak, this "stop" will be virtual, and players are heading to the city of Ironforge, the capital city of the dwarves in the Warcraft universe.
Over 400 players from more than 40 countries will compete online during the event, for a chance to take their share of the prize pool and earn a spot for Grandmasters 2021 Season 2.
This is the last Hearthstone tournament before the huge changes that are coming later this month, including the new expansion Forged in the Barrens, introduction of the Core Set, and more.
If you want to see for the one last time cards from Year of the Gryphon in action on the pro scene, make sure to watch Masters Tour Ironforge.
Hearthstone Masters Tour Ironforge schedule

(Picture: Blizzard)
The tournament is a 3-day event, which kicks off on Friday, 12th March and ends on Sunday, 14th March.
Each day the event will start at 9 am PT / 1 pm ET / 7 pm CET.
Day 1: Swiss
Day 2: Swiss/Top 16
Day 3. Top 8
Hearthstone Masters Tour Ironforge format
Best-of-5 matches
4 deck Conquest with a ban
Phase 1: 9 Rounds of Swiss
The best 16 teams advance to the next stage
Phase 2: Top 16 single-elimination
Hearthstone Masters Tour Ironforge players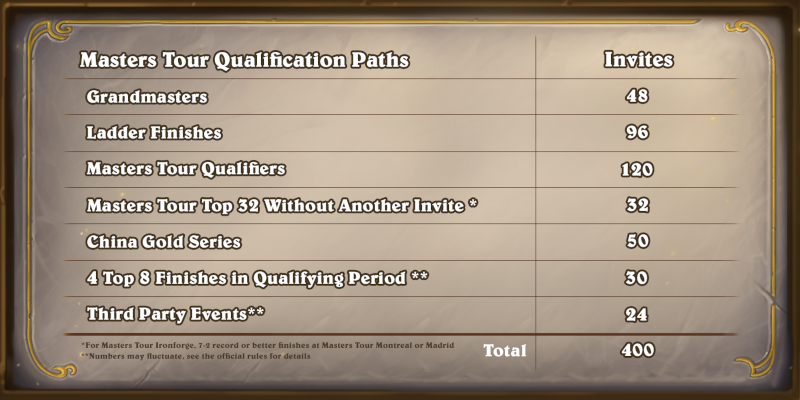 (Picture: Blizzard)
As we've already mentioned, more than 400 invited players from over 40 countries will compete in the event.
Amongst notable players are Zalae, Thjis, Muzzy, Bloodyface, Orange, Viper, Fr0zen, Bunnyhoppor, Surrender, and others.
Hearthstone Masters Tour Ironforge prize pool
The tournament boasts a hefty $250,000 (USD) prize pool.
The rewards will be split as follows:
| | |
| --- | --- |
| Placement | Prize money |
| 1st | $25,000 |
| 2nd | $17,000 |
| 3rd-4th | $10,000 |
| 5th-8th | $6,000 |
| 9th-16th | $3,000 |
| 17th-32nd | $1,500 |
| 33rd-64th | $1,000 |
| 65th-128th | $750 |
| 129th-200th | $500 |
Hearthstone Masters Tour Ironforge stream: Where to watch?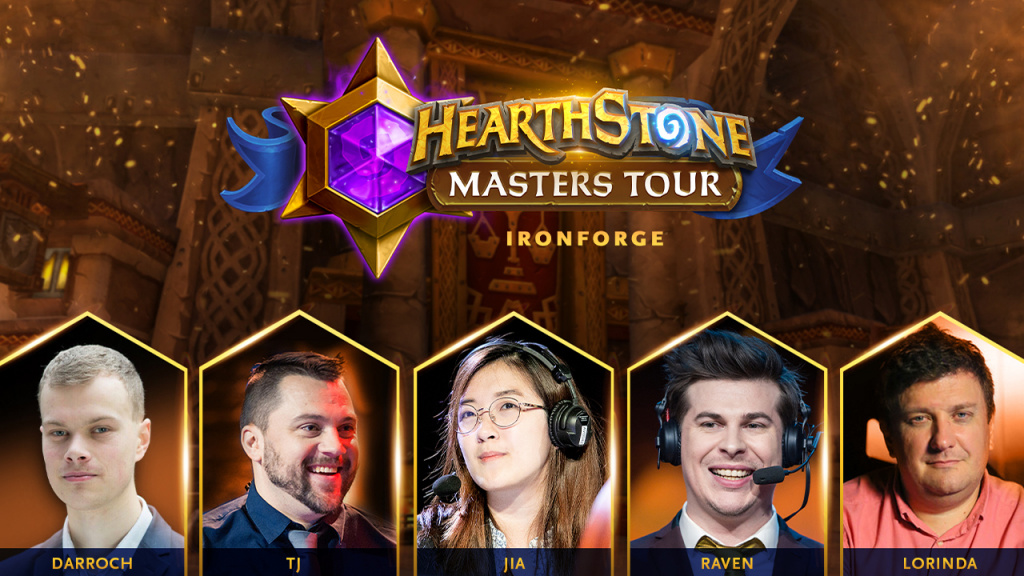 (Picture: Blizzard)
The Masters Tour Ironforg tournament will be broadcasted live on the official Hearthstone Esports YouTube channel.
Casters: Darroch Brown, TJ Sanders, Jia Dee, Alexander "Raven" Baguley, Neil "L0rinda" Bond