Hearthstone's latest expansion Forged in the Barrens is slated for release on 30th March, and we have two exciting weeks ahead of us when the new cards will be revealed.
As usual, the period of card reveals is here to bring the hype for the new expansion and showcase interesting new cards and powerful effects.
Asides from the first batch of Forged in the Barrens cards revealed during the BlizzConline event, Blizzard didn't show any new cards from the set, up until now.
And today we will take a look at the first 7 new cards: 2 Demon Hunter cards, 2 Mage cards, 2 neutrals, and one legendary Paladin card.
The main star of today's reveal is Kazakus, a famous Zandalari troll and the sinister and mysterious leader of the Kabal from the Mean Streets of Gadgetzan set.
(all images courtesy of Blizzard)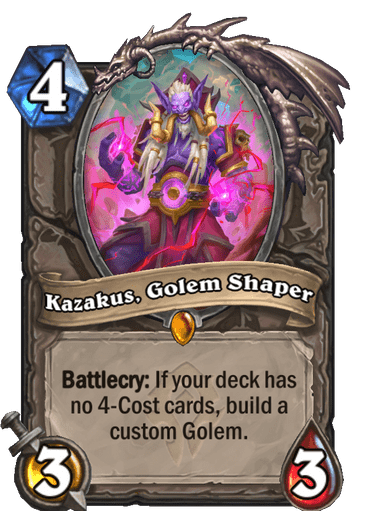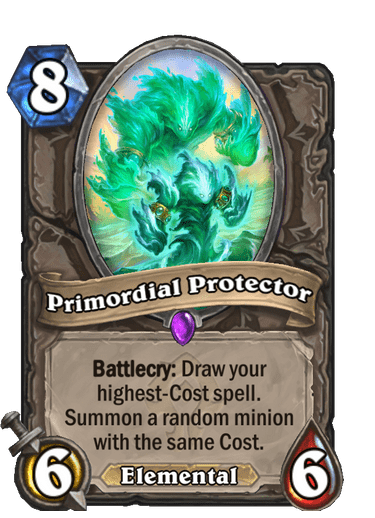 His new effect similar to what he was doing in his original form, but instead of mixing potions, he is now making a golem. And instead of working in non-duplicate decks, he now has a restriction that your deck must not have 4-mana cost cards.
We currently don't know all of his choices, so it is hard to estimate just how powerful he will ultimately be, but some examples that we saw from the Wronchi Card Reveal video are looking quite powerful.
Another strong neutral card was revealed, called Primordial Protector. He is an 8 mana 6/6 minion which draws the highest-cost spell from your deck and summons a minion of the same cost. A powerful tool for many control decks.
For the Mage class, it seems that Jaina is getting Hero Power mechanics back, as both Reckless Apprentice and Mordresh Fire Eye are revolving around the Hero Power. They seem strong, but we will have to wait and see other support Mage will get for this archetype in order to understand its full potential.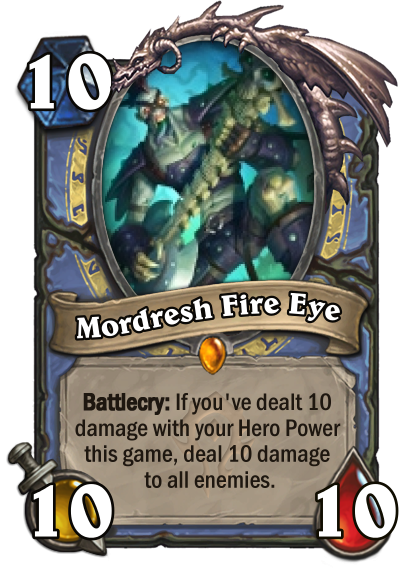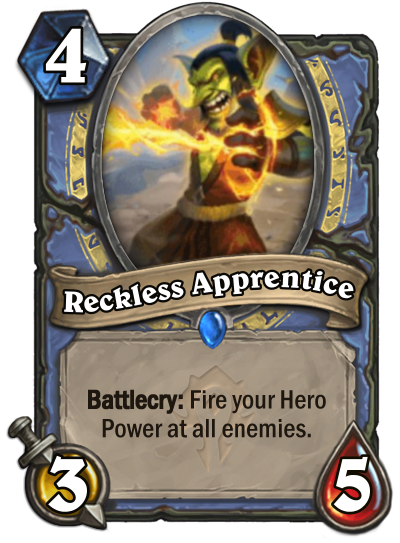 Demon Hunter is definitely getting some "different" cards than usual. Their new Legendary card, Kurtrus Ashfallen, is an excellent control and tempo tool if played at the right moment, though we thought the same thing for Ace Hunter Kreen, and he didn't become a meta-defining card. Blizzard is trying to open new possibilities for Demon Hunter and to move away the class from its typical aggressive playstyle, but Control Demon Hunter is still just a meme.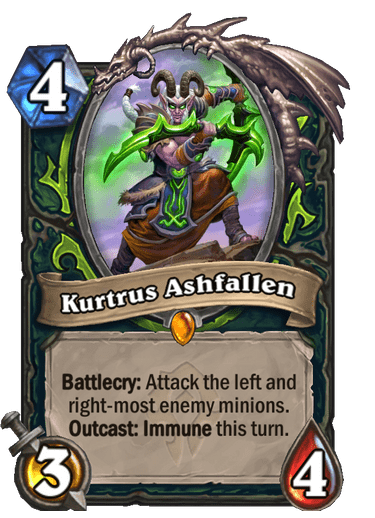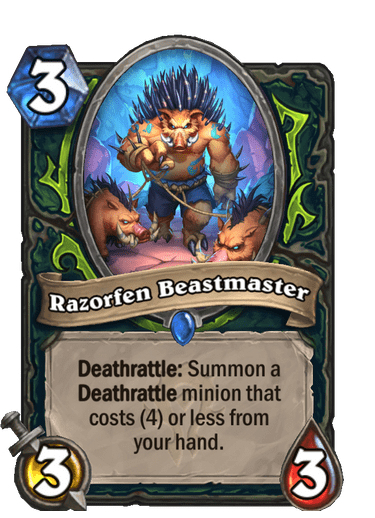 The second new Demon Hunter card, Razorfen Beastmaster, is a really strange choice for the class. It comes with Deathrattle synergy, something that hasn't been a thing for Demon Hunter before. Will Deathrattle Demon Hunter become an archetype? On paper, it looks like a strong card that will provide some new options for midrange and tempo Demon Hunters, but it remains to be seen which good Deathrattle options will be added.
Finally, Secrets are back on the menu for Paladin as well. Their new legendary, Cannonmaster Smythe, will transform all your secrets in play into 3/3 minions! But as if that's not powerful enough, they will become secrets again once they die!
We are already seeing some insanely powerful moments with this card, and we are almost sure that it will bring some crazy new decks which will be a pain to deal with.
These are all new cards for today! What are your thoughts? Do you think some of these will break the meta? Tell us in the comment section!