Hitman 3 will release on 20th January 2021 for PC, as well as current and next-gen consoles. Console gamers recently got some good news, as IO Interactive revealed the next-gen upgrades will be free. Now, the developer has revealed the Hitman 3 PC system requirements.
Hitman 3 PC system requirements and file size
IO Interactive is definitely giving PC gamers enough time to upgrade their gaming rigs, where necessary, to run Hitman 3 when it launches early next year. 
While many developers out there tend to reveal the final PC system requirements for a game a month or two before release, the Hitman 3 PC system requirements are out five months before the game's release.
Best of all, the Hitman 3 PC system requirements aren't all too bad, especially considering this is a cross-gen title. There are some caveats, however, Hitman 3 is a DirectX 12 only game, and needs Windows 10 to run. Then, there's also the Hitman 3 file size, which seems to weight in at roughly 80 GB judging by the HDD space requirement.
The PC system requirements for Hitman 3 was updated on the title's Epic Games Store page, as the game will be a timed Epic Games Store exclusive on PC.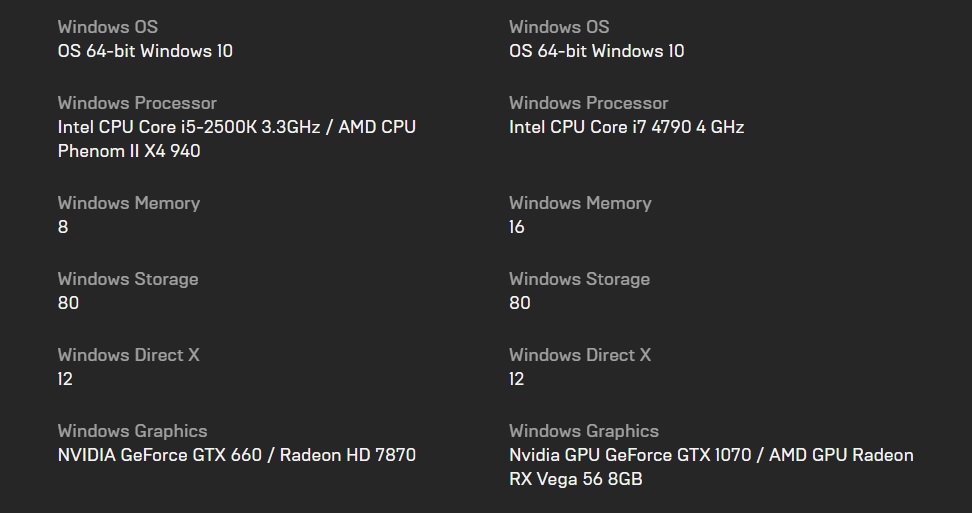 (Picture: Epic Games Store)
From the looks of it, any gaming PC built in the last few years should at least meet the minimum system requirements, and there doesn't seem to be a massive jump from the Hitman 2 system requirements, except for the HDD space required.
Check out the latest Hitman 3 trailer below.