No other stealth game possesses the humour of
Hitman
. Agent 47 is the identikit secret assassin, yet his straight-laced, robotic demeanour is built for comedy — teasing his targets with foreboding one-liners, swapping disguises like Looney Tunes, before staging an "accidental" kill with explosive golf balls. 
This is just one example of the creative murder you can orchestrate in Hitman. The past two instalments of developer IO Interactive's World of Assassination trilogy sent Agent 47 to various sandbox levels with dozens of different opportunities to take out targets, as you infiltrate Paris fashion shows, militia compounds in Colorado and an F1 event in Miami.
In many ways, Hitman 3 is better defined as an expansion. If you purchased the two prior games, those levels will carry over to Hitman 3, with your progress tied to an IO Interactive account. You're essentially buying six new maps in Hitman 3 which, while sounding like a negative, underestimates the fantastic design and attention to detail littered in each. 
You can conclude the story in around six hours, yet these maps are designed to be replayed and experimented with. Much like past games, you'll barely scratch the surface on your first playthrough if you stick to the Mission Stories - which act as gateways into the big set-pieces each level has to offer. After completing a level for the first time, you'll unlock new entry points, tools, and the ability to stash deadly items, which help you pull off different assassinations and access new areas to complete challenges.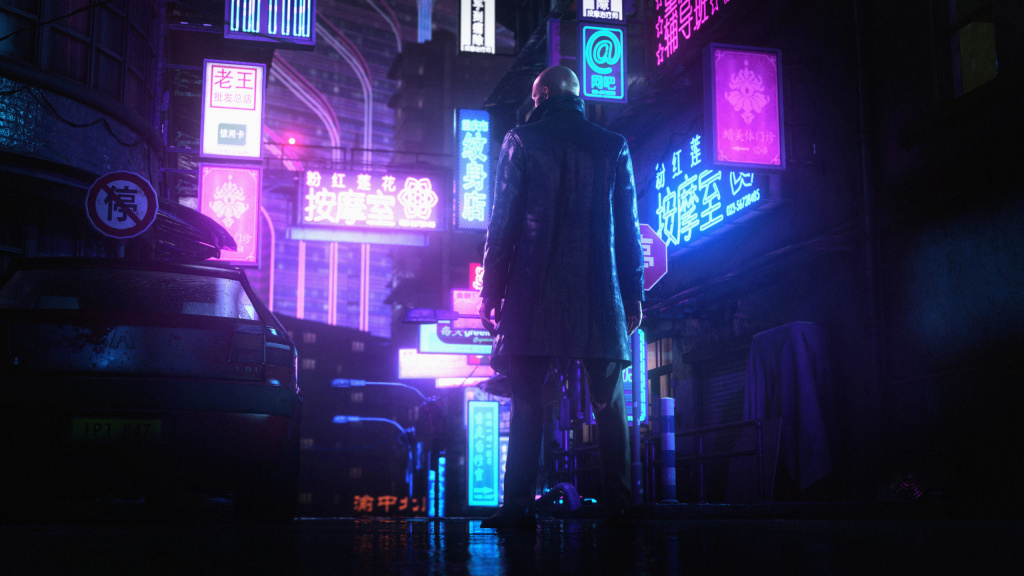 Hitman 3 is a delight to look at (Picture: IO Interactive) 
It's a compelling loop because the levels are so dense and complex. The opening mission in Hitman 3 takes place in a Dubai skyscraper, where the business elite clink champagne glasses above the clouds. Certain areas are for kitchen staff, others for security, and you'll have to navigate through both to reach targets towering above the party. It's quintessential Hitman design with extreme verticality, giving options to break-in from within or from the outside, while flinging bodies off the edge for an easy cover up. 
While you'll panic when things go awry, you're not often rushed to your objective. Levels are designed to be soaked in and played around with, testing mechanics and trying to control the chaos. A later mission transports Agent 47 to Dartmoor, England, where you can take part in an entirely optional Agatha Christie-inspired murder mystery. It doesn't lead you to your target any quicker, but it's a great puzzle within an even larger, compelling mystery box — playing up to the tropes of secret doors behind bookshelves, suspicious butlers and hidden family motives. You'll want to unravel the Who Dunnit through pure enjoyment alone. 
Based on the variety in locations and objectives, Hitman 3's levels are the best batch yet. While past games suffered slightly by having similar objectives, Hitman 3 finds a way to make each level distinct beyond a change in scenery. My personal favourite is Berlin, where you have to take out an unknown amount of hidden agents littered within a warehouse party. Instead of isolating one or two targets, you have to be careful another isn't lurking around the corner ready to make your presence known. It's a subtle change in dynamic which is surprisingly effective in making the action more urgent and scrappy.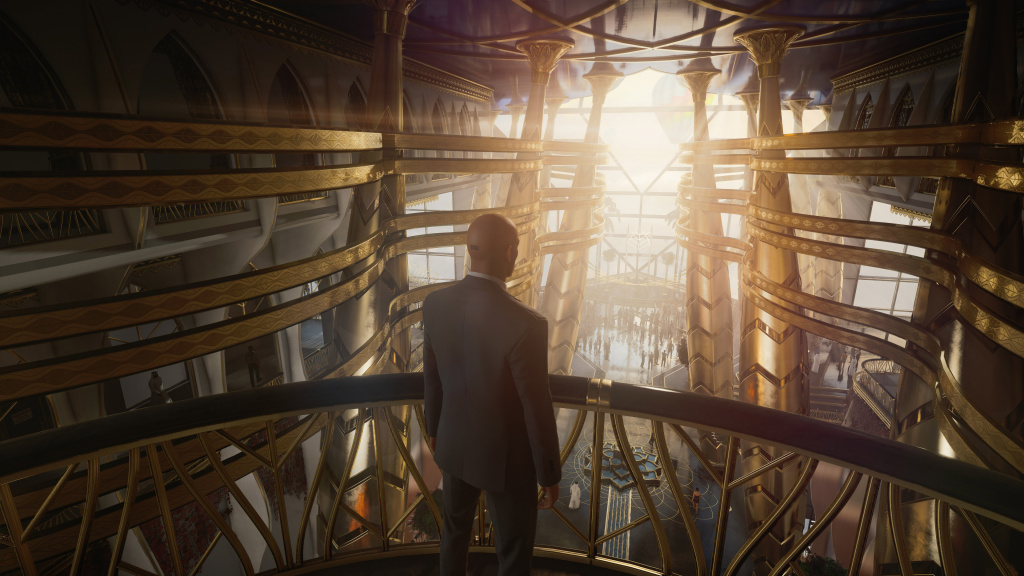 Dubai is the opening mission (Picture: IO Interactive) 
While there aren't any game-changing additions to the formula, subtle improvements help levels feel less intimidating. You can now unlock ladder shortcuts to allow quick access to higher areas you've already passed through, inspired by Dark Souls. It's a minor addition you might not notice through first runs, yet it could open some excellent speed running opportunities for the hardcore crowd.
Hitman 3 is an excellent visual showcase too. Murky British mansions are just as impressive and loaded with detail as China's illuminated, futuristic skylines. The sharply written conversations between NPCs also sell the atmosphere, giving hints towards mission arcs which feel one sideward glance away from breaking the fourth wall as you eavesdrop in comically obvious view.
Verdict
There's a sense IO Interactive is keen to dedicate attention to their upcoming James Bond project judging by some of the 007-inspired levels here, yet Hitman 3 represents the studio's biggest achievement to date. After enduring experimental release cycles and turbulence in becoming a fully independent studio over the trilogy's course, Hitman 3 is the perfected, fully realised vision of this reimagined franchise. 
9/10
Hitman 3 is available on PlayStation, Xbox, PC, and Nintendo Switch.