Knockout City is knocking it out of the park lately; launching less than a month ago and with a competitive season underway, the dodgeball dungeon is turning into an instant classic.
With that said, there's isn't any harm in trying to push your video game through social and trending events and so are they doing with the Euro Cup 2020.
Delayed a whole year until the Summer of 2021, the EA newbie caught a break and, in doing so, will be giving us one as well.
As inventory progression gets more difficult the more you play, freebies will never go unappreciated, so without further ado, here's everything you need to know about the Knockout City Euro Cup flag redeemable codes.
Knockout City Euro Cup free player icon codes
To redeem any or all codes, you will need to head to the bottom of the main menu, select More… and enter the Redeem Code panel.
From there you can enter any of the following codes for any of the following countries:
Austria: FL5V-NFAB-9AXV-9UV8-U4CW
Belgium: CNRR-WPM8-5ZWU-3DZP-ZYVK
Croatia: HGRH-4PJQ-V95S-BRP2-BU4B
Czech Republic: FHZ9-Z36L-29NH-8NZR-DXDR
Denmark: 6UDV-9JED-69N9-GLMX-H5RE
England: HLSA-JDQH-SPG3-J9VC-JJXB
France: F2XX-9RV2-EJ6X-52BY-FBXK
Germany: 5E5M-VPMX-64AJ-SX5Y-J6E6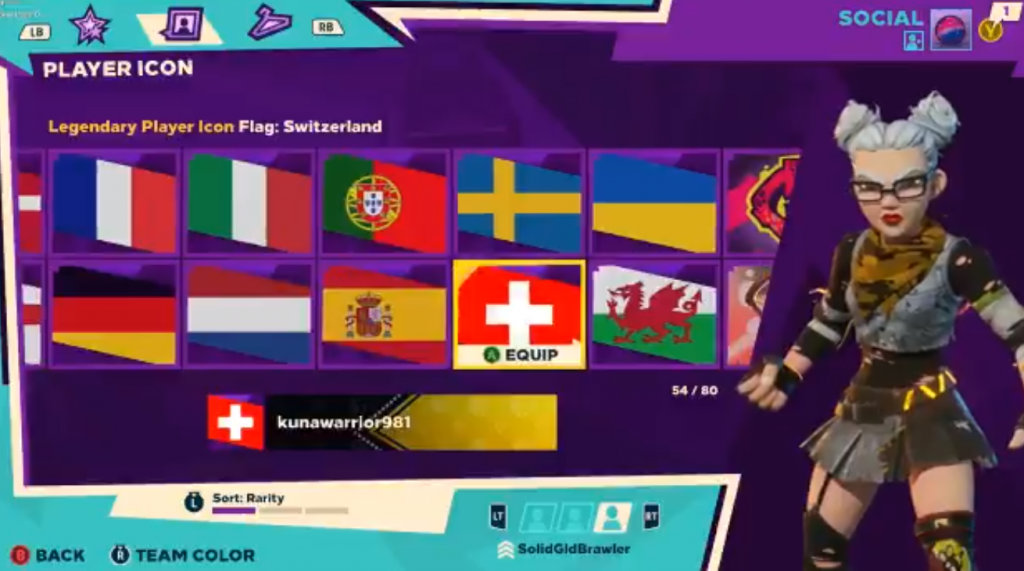 (Picture: EA)
Italy: 7WAA-4D2A-ZTFF-BZTV-HQZH
Netherlands: 2EFP-4WB4-WLDT-AUPP-BSLA
Portugal: 3LKT-8GTY-FWPV-BC2Z-NAEL
Spain: AFUC-H5GA-TXXW-93QQ-YL5R
Sweden: 2UZR-Z9WW-PN95-93XN-XAAD
Switzerland: ANF7-2QQS-4WXS-YBYK-YBKX
Ukraine: A7EE-9YMB-BHNQ-KZ9B-G8L2
Wales: 4V5V-GTAH-TAZY-5UD9-GEFX
Whilst there's no single code to claim all 16, it won't take you more than two minutes to redeem all elite European football countries and call them your own.
Developers promise more and more flags will make their way to the Knockout City pool of collectables as the game and player base expands throughout the year 2021.