Knockout City is picking up speed and momentum quickly. With less than two months in rotation and under the behemoth Electronic Arts, it has rapidly set a name for itself.
Of course, the more, the merrier, so if patriotism can bring even one more player to become a certified Brawler, then EA is all in.
Therefore, just like they did so for the Euro Cup's last 16 teams, you will be able to redeem any and all codes for over 20 nations competing in the 2020 Tokyo Olympics.
From what countries are available to where to redeem them, here's everything you ended to know about the latest free player icons in Knockout City.
Knockout City Tokyo Olympics free player icon codes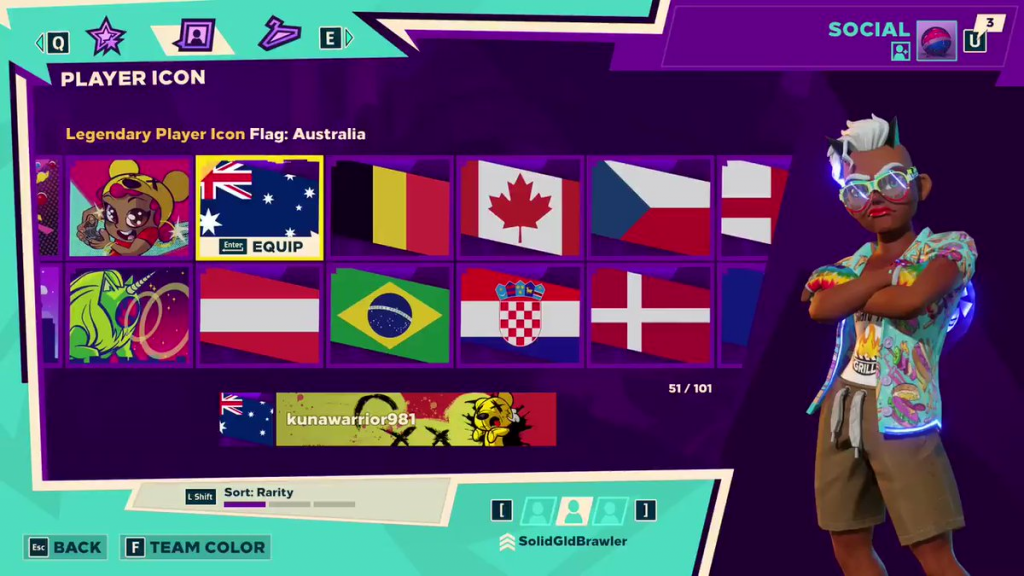 To redeem any or all codes, you will need to head to the bottom of the main menu, select "More…" and enter the Redeem Code panel.
From there, you can enter any of the following codes for any of the following countries:
Australia - 38AJ-L2Q9-6CNX-G7VX-T9NJ
Austria - FL5V-NFAB-9AXV-9UV8-U4CW
Belgium - CNRR-WPM8-5ZWU-3DZP-ZYVK
Brazil - 67QG-EHYQ-R3HC-4Z8D-8UHB
Canada - F35D-6KMR-R5ZG-2YPT-QN2B
Croatia - HGRH-4PJQ-V95S-BRP2-BU4B
Czech Republic - FHZ9-Z36L-29NH-8NZR-DXDR
Demark - 6UDV-9JED-69N9-GLMX-H5RE
Demark - 6UDV-9JED-69N9-GLMX-H5RE
England - HLSA-JDQH-SPG3-J9VC-JJXB
France - F2XX-9RV2-EJ6X-52BY-FBXK
Germany - 5E5M-VPMX-64AJ-SX5Y-J6E6
Great Britain - EB6W-E2VA-JPS3-JYC6-VSZR
Italy - 7WAA-4D2A-ZTFF-BZTV-HQZH
Japan - FQ2A-8BNL-U5HA-W8LK-8SY8
Mexico - 3RPX-FG83-EJ3L-XEYZ-QRVS
Netherlands - 2EFP-4WB4-WLDT-AUPP-BSLA
Portugal - 3LKT-8GTY-FWPV-BC2Z-NAEL
Russia - CVYG-9YCK-P9TN-Z3AH-VC4W
Spain - AFUC-H5GA-TXXW-93QQ-YL5R
Sweden - 2UZR-Z9WW-PN95-93XN-XAAD
Switzerland - ANF7-2QQS-4WXS-YBYK-YBKX
Ukraine - A7EE-9YMB-BHNQ-KZ9B-G8L2
United States - CQF7-8MMW-Y9WH-DALD-VEW7
Wales - 4V5V-GTAH-TAZY-5UD9-GEFX
Whilst there's no single code to claim all 25 countries, it won't take you more than five minutes to redeem all free nations and call the player icons your own.
Without an expiration date, these flags will be completely free to redeem forever; we expect more and more international events to rush the rollout to complete the worldwide selection of nations in Knockout City.